The best bagels in Los Angeles
Sesame or plain? Schmear or butter? We found the very best bagels in the city, however you like to enjoy 'em.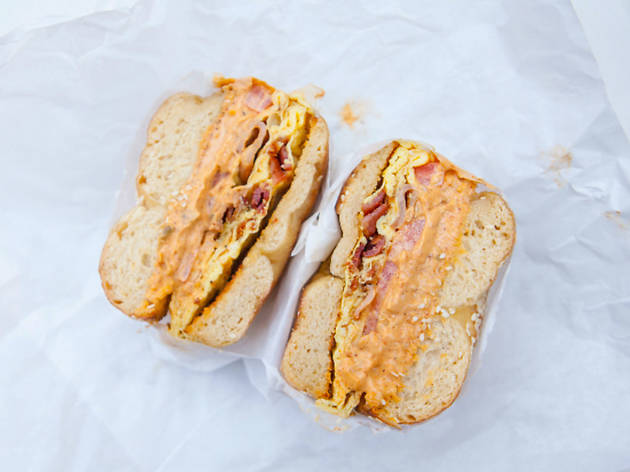 In any list of the best bagels in Los Angeles, a certain defense must first be raised: Bagels are traditionally considered to be the purview of the East Coast, and Angelenos supposedly have no business rolling, baking and boiling our own bagels. Happily for the residents of this great city, that assumption is dead wrong. Though perhaps not quite as ubiquitous as in other metropoles, there are world-class bagels here, despite the jibber-jabber of clueless tourists and East Coast transplants. L.A.'s deep-rooted Jewish community has paved the way for bagel shops to thrive in our city, ensuring that we all have access to these circular, yeast-risen breakfast breads, whether served plain, toasted, schmeared or as the bookends of a sandwich. From a roving food truck serving bagel sandwiches to a cult favorite operating out of a window in Highland Park, here are our favorite bagels in the city.
Sink your teeth into L.A.'s best bagels
Need something to drink with that bagel?
Now that you've found the best bagels in Los Angeles, it's time to find the best coffee to wash it down.
More to explore