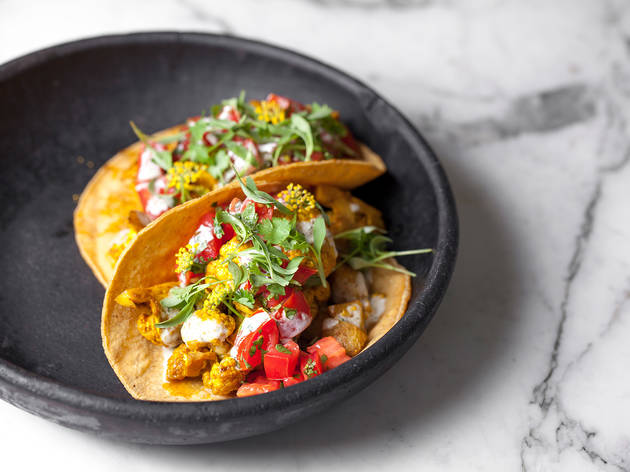 The best vegan restaurants in Los Angeles
Whether you're craving soul food or creative sushi rolls, L.A.'s best vegan restaurants boast tasty fare that even meat eaters will want to order.
This is L.A., where the word "vegan" hasn't raised eyebrows and prompted jokes about nut loaf for years, which means that there's a smörgasbord of vegetarian and vegan restaurants in L.A. slinging slices of pizza piled high with veggies; upscale Mexican food; and even takes on the traditionally egg-laden Italian classic, carbonara. Here are the very best of the best, all 100-percent vegan.
Before you dig in, a brief note: All of these restaurants are currently open in some form, unless otherwise noted. These days are strange days for restaurants and some might only be offering limited menus and hours; call or look online to check menus and availability before stopping by.
RECOMMENDED: The best restaurants in Los Angeles
The 20 best vegan restaurants in L.A.
Best selling Time Out Offers