November 2018 events calendar for Los Angeles
Plan your month with our November 2018 events calendar of the best activities, including free things to do, festivals and our favorite fall concerts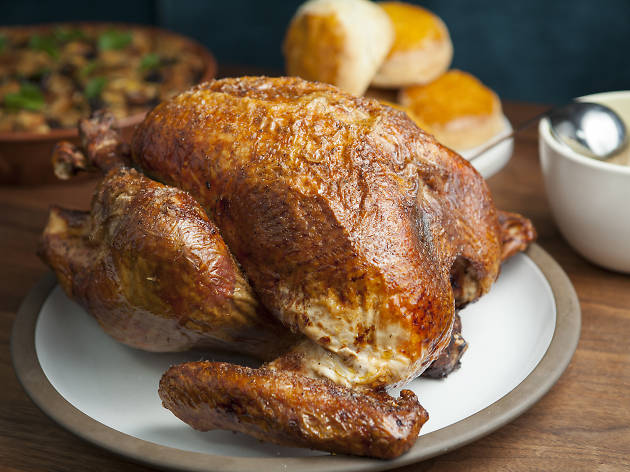 Thanksgiving in Los Angeles can be tough like an overcooked turkey—especially if you're without plans. Make sure that doesn't happen with our Thanksgiving guide.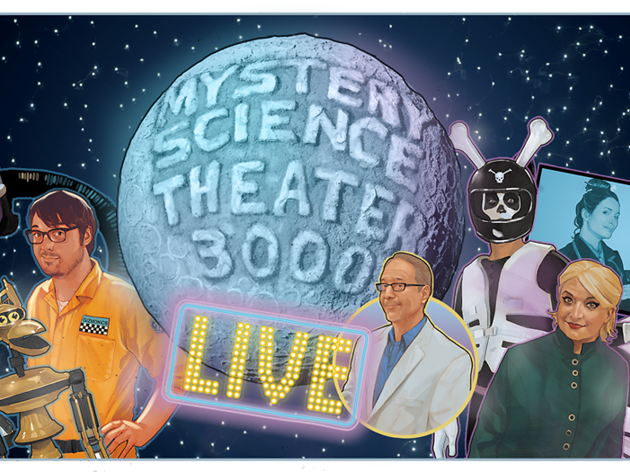 Join original MST3K creator Joel Hodgson, revival host Jonah Ray and their robotic sidekicks for a live show and screening of The Brain.
Head to the mountains for the 46th annual Oktoberfest at Big Bear Lake, where you'll be able to clink steins every weekend from now until the end of October. There will be beer flowing, a Hans' German Cantina, and plenty of knockwursts, plus a special Oktoberfest "Unplugged" on 10/16, where guests will be treated to a five-course German beer pairing dinner, live entertainment, a commemorative stein and weekend access to the fest.
One of the most adaptable songwriters of his generation, Elvis Costello has recorded soul, punk, folk, country reggae and pop, in addition to collaborating with legendary songwriters like Paul McCartney and Burt Bacharach. To this day, the Rock and Roll Hall of Fame inductee maintains a steady stream of new releases and regular live dates, including this appearance, backed by his band, the Imposters.
Music, Rap, hip-hop and R&B
It's hard to say where that tongue exercise of a title came from, but the Tyler, the Creator–curated hip-hop fest returns—this time at Dodger Stadium—for two days of live tunes, carnival rides, games, food trucks and more. This year's blindingly star-flecked lineup of headliners includes Kids See Ghosts (Kanye West and Kid Cudi), Post Malone, SZA, A$AP Rocky, Ms. Lauryn Hill (performing The Miseducation of Lauryn Hill), Raphael Saadiq, Playboi Carti, Pusha T, BROCKHAMPTON, Kali Uchis and more.
Things to do, Quirky events
Meet your match(es) at this tantra yoga–inspired dating event, which features activities like communication games, improv and partner yoga. It'll feel better than swiping, we promise. You'll find the class at Still Yoga (2395 Glendale Blvd) in Silver Lake.
Music, Folk, country and blues
Celebrate remarkable singer-singwriter Joni Mitchell's 75th birthday with a two-night concert that, on both nights, features covers performed by Glen Hansard, Emmylou Harris, Norah Jones, Chaka Khan, Diana Krall, Kris Kristofferson, Los Lobos, Graham Nash, Seal and Rufus Wainwright.
The only thing better than a haunted attraction is a haunted attraction on a giant boat. You'll find all the usual horrors here—fog, mazes and countless monsters. What sets Dark Harbor apart is its use of its surroundings; the dark, cramped confines of the Queen Mary are already pretty spooky even without monsters—just be prepared to climb a lot of skinny staircases. There's also an R.I.P. Lounge (see what they did there?) if you're looking for a first-class experience (fewer monsters, more booze). Tip: Arrive early for the $20 "Happy Haunting Hour" from 6pm to 8pm, where you can calm your nerves with a spiked potion at a pair of tap rooms.
Things to do, Performances
This year's immersive haunted house, Awake, is a literal nightmare, taking place in a dreamworld made incarnate. It's also a much longer show, at 75 minutes, than previous runs. Groups of 25 at a time will be led through a series of surreal rooms, each one its own multi-sensory horror. We're also told there may be some "intimate encounters," which may allude to the one-on-one scenes Creep shows typically contain in which lucky guests are secreted away from their group by performers.
Things to do, Performances
Zombie Joe's Underground Theatre Group hosts a chilling series of vignettes. Armed with a shoddy flashlight to illuminate the their path, guests navigate a labyrinth of terror before enduring a series of shocking scenes that will unsettle even the most stoic of horror fans.
Show more
Find out what's happening in December