The best burgers in Los Angeles
Bite into these burgers anytime you're craving a mouthful of beefy goodness.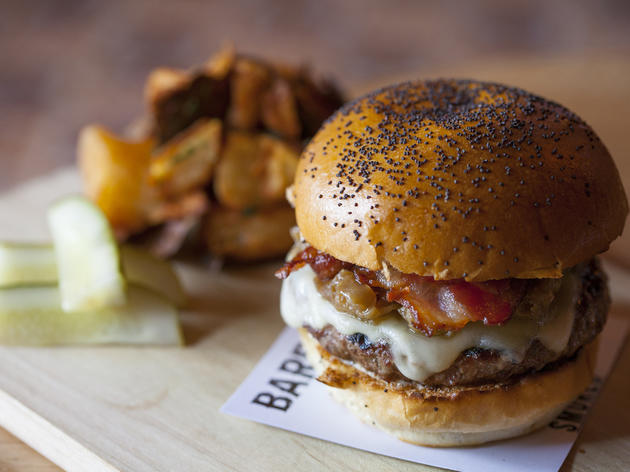 Sure, we all love our veggie burgers and fried chicken sandwiches, but sometimes nothing replaces a classic, beefy burger. With that in mind, we set out to track down the best burgers in L.A. We scoured etro greasy spoons to fancy French bistros—and, yes, even some nostalgic fast-food fare—to find the best burgers around. Just add a side of French fries and you have the makings of an all-time great meal. You might want to grab a few extra napkins before you devour this list.
Looking for the best burger joints in Los Angeles?
See the best burgers in America
From prime no-frills patties to exotic Juicy Lucys, our pick of the best burgers in America is appropriately diverse