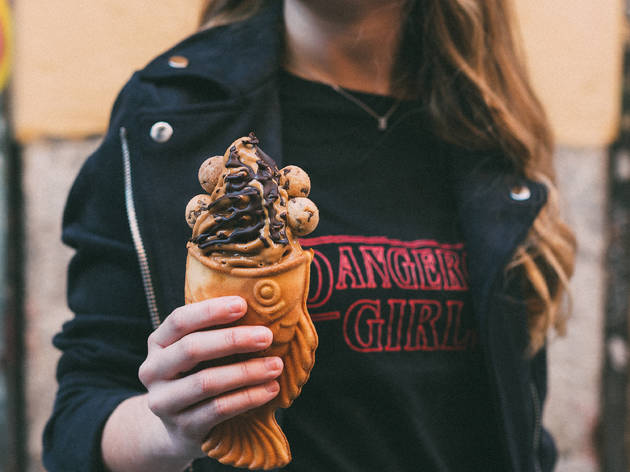 The best ice cream in Madrid
From the latest trends to some of the oldest scoops in town, discover the best ice cream in Madrid, and where to get it
Of course we want to eat ice cream all year round. But when the heat starts to permeate is when we really get a hankering for the creamy sweetness, and what we're after isn't just any old frozen dairy product; we want the best ice cream in Madrid! And lucky for us, that's just what Madrid wants to give us when the city's ice-cream parlours do their best to outshine each other. The choices are so varied that we can have our pick from ice cream inspired by far-flung places on the other side of the world, to impossible cones, waffle cones in the shape of fish, fruit and jalapeño ice lollies, ice cream–filled brioche, varieties made with fresh Galician cow's milk, and the list goes on. In fact, it goes on right here. Do your research now so you're ready when your sweet tooth lets you know it's time.
RECOMMENDED: Full guide to the best restaurants in Madrid
Cool off with the best ice cream in Madrid
Cool off even more in Madrid swimming pools!
Madrid may not have a coastline, but there are some great outdoor swimming pools where you can get out of the summer heat and splash around in the pool. From Olympic-size swimming pools in sports centres to exclusive swims on hotel rooftops and natural pools in nature, Madrid offers you plenty of ways to cool off.
Best selling Time Out Offers