24 hours in Melbourne with Christian Marclay's 'The Clock'
Staying up all night in Melbourne is easy thanks to all-night restaurants and 24-hour video artworks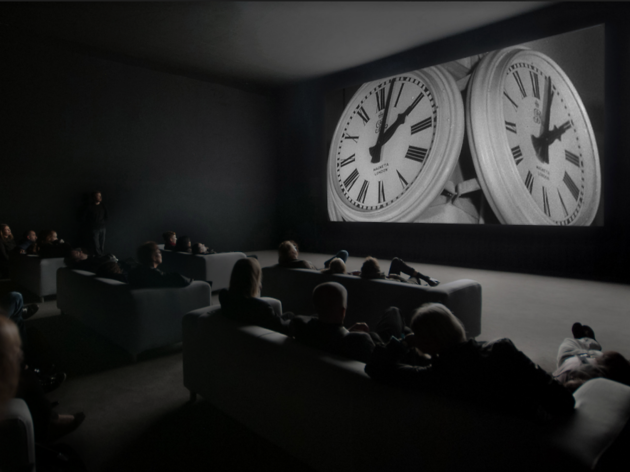 New York City might officially be the city that never sleeps but Melbourne sure does like to give it a run for its money. This city of night owls knows how to keep going at all hours and thanks to a ACMI's latest temporary exhibition, Christian Marclay: The Clock, your late-night forays just got a lot cooler.
This 24-hour video montage shows time pass in real time using film clips of clocks and watches taken from cinema history. Every Thursday ACMI is showing the marathon work in full, meaning you can pop into the museum at any time of the night to watch a few scenes (or stay the whole night). Need some more all-hours inspiration? Here's how to spend a 24 hours in Melbourne.
Find out more about 'The Clock'
Art, Film and video
ACMI - Australian Centre for the Moving Image, Melbourne
This 24-hour compilation film is made up of clips from cinematic history which all feature some reference to the time – whether it's vision of a clock or somebody saying what the time is.
More to explore