1/8
Photograph: Graham Denholm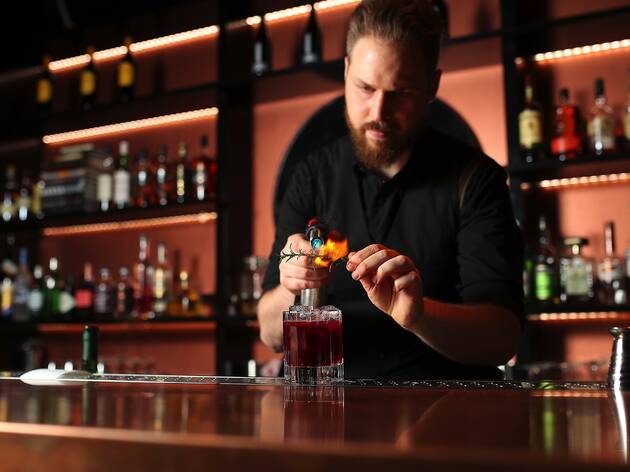 2/8
Photograph: Graham Denholm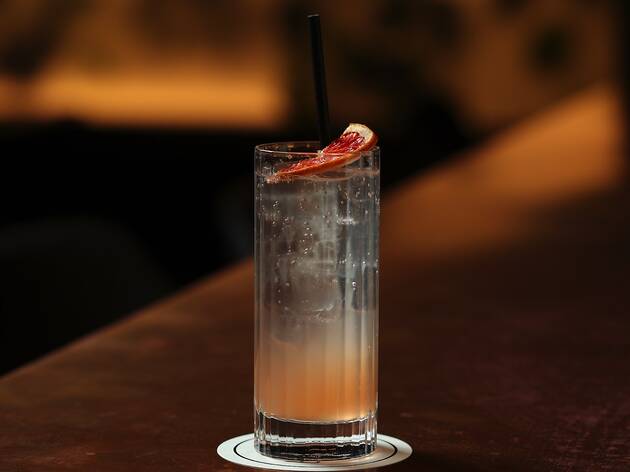 3/8
Photograph: Graham Denholm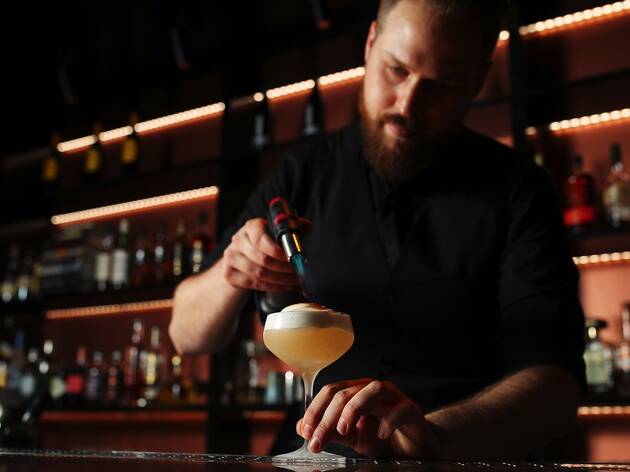 4/8
Photograph: Graham Denholm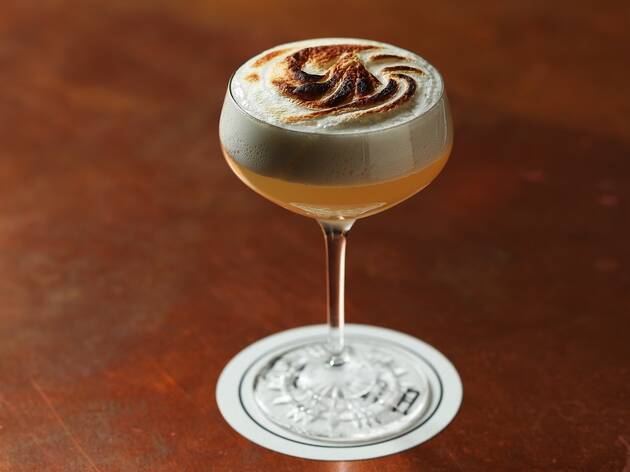 5/8
Photograph: Graham Denholm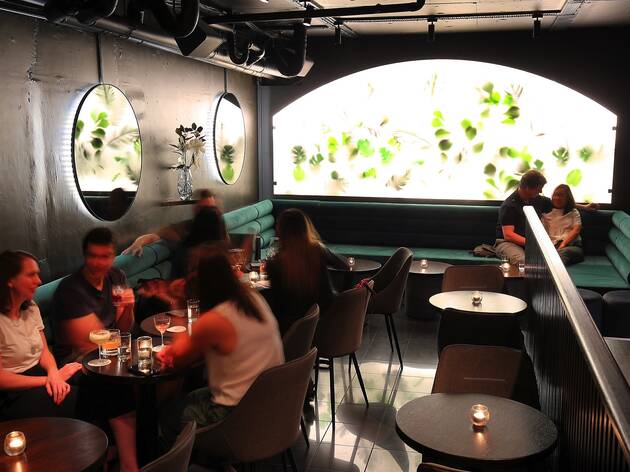 6/8
Photograph: Graham Denholm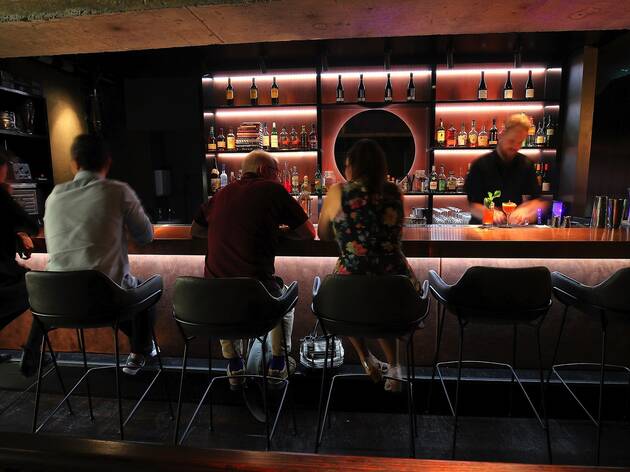 7/8
Photograph: Graham Denholm
8/8
Photograph: Graham Denholm
Time Out says
Lately, new bars in Melbourne have shifted away from cocktails, preferring to focus on wine, spirits, beer, or offer a bit of everything. Bar Clara is comparatively single-minded in its dedication to the modern mixed drink. The beer list is short; the back bar is sparse; and the food consists of a few simple snacks. This is unmistakeably a cocktail bar.
It's the sort of small, lounge-y space you might expect to find in Manhattan, complete with black clad and tie-pinned bartenders shaking and stirring behind a wide copper bar. In this basement below Little Bourke Street, the charcoal painted walls emphasise the light-box feature with backlit foliage casting jungle shadows from behind white Perspex. A young, well-heeled CBD crowd – dressed mostly in black – matches the surroundings, but it feels fun and easy here; neither too cool nor too loose.
The drinks are billed as seasonal, with fresh produce acting as the key ingredient for each libaton. Bar Clara isn't a random name either – many of the cocktails are based around juices that have been clarified to allow for clean presentation and texture while retaining the flavour of fresh fruit. A Strawberry Tuxedo combines clarified strawberry juice with gin and fino sherry for a bright and complex sipper that's both classy and crowd pleasing. The leftover pulp from the strawberries has been pressed into a tart little strip of fruit leather that comes pegged to the side of the heavy, art-deco glass, making an edible garnish both clever and fun.
Leche de Madre is a highball with tequila and a lacto-fermented grapefruit juice. It sounds crazier than it is, resulting in what's basically a slightly creamy (and delicious) Paloma. Both drinks are a touch on the sweet side, and the funk of fermentation could be dialled up a notch, but the best part about this place is that despite the modernist ingredients, these guys aren't trying to freak anyone out. The drinks are all riffs on popular classics and rather than trying to dazzle punters with esoterica the genuinely stoked-to-be-here bartenders will gladly crack a lager, sling a vodka soda, or stir a sharp Manhattan. There's nothing about this place that's trying to prove it's smarter than you, a welcome humility in a world awash in self-impressed mixologists.

Bar Clara wants to "push the envelope on what a modern cocktail can be," and in in a city obsessed with natural wine and craft beer, they could afford to push a little harder. But the real success here lies in bringing modern cocktails to the people by combining great technique with good ingredients in a classy but totally unpretentious atmosphere. It's a rare combination, and one that Melbourne should welcome. This young crew are only weeks into a brand new venture, so with a little refinement there are only good things ahead.
Details
Best selling Time Out Offers