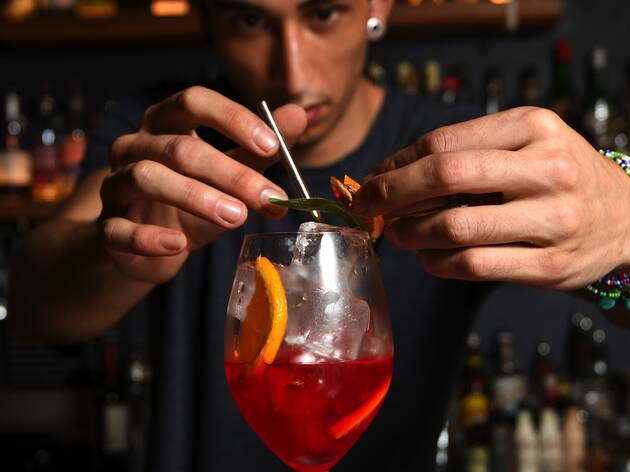 1/9
Graham Denholm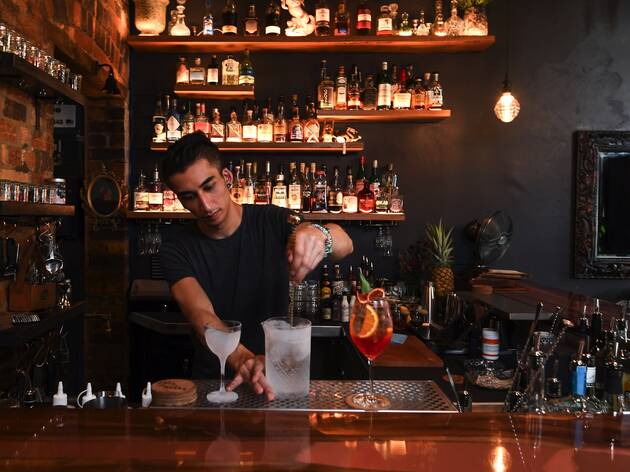 2/9
Graham Denholm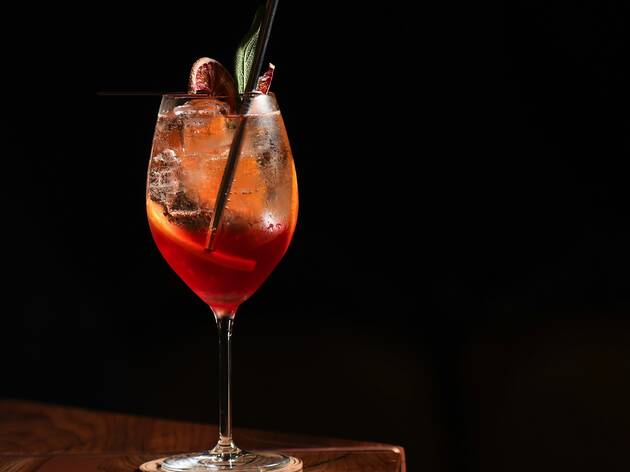 3/9
Graham Denholm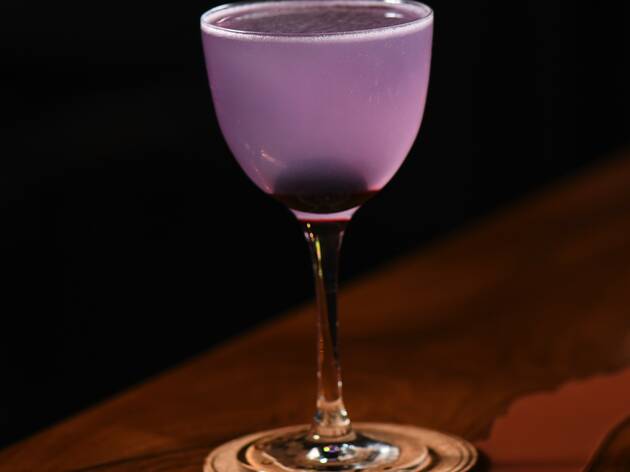 4/9
Graham Denholm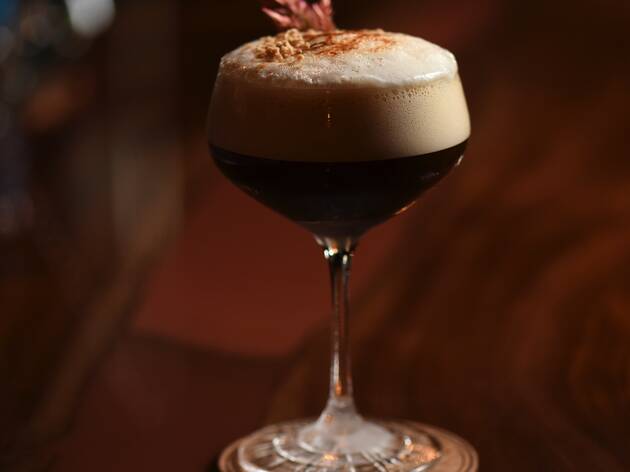 5/9
Graham Denholm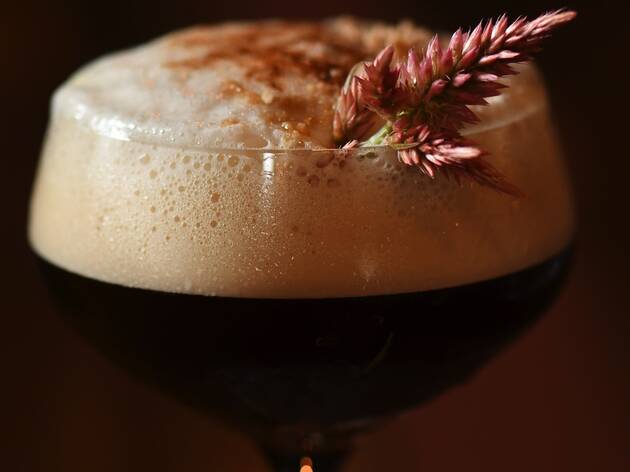 6/9
Graham Denholm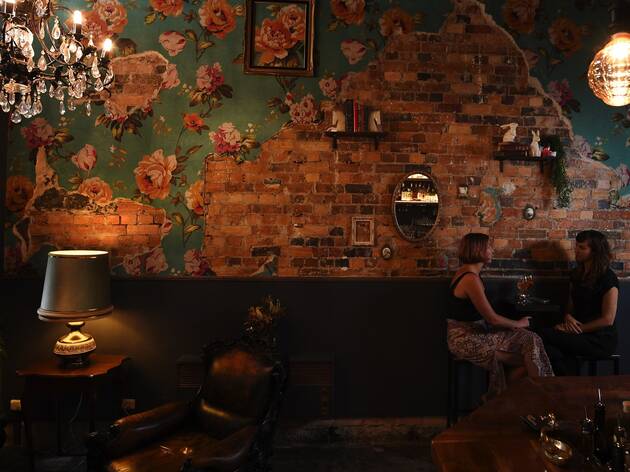 7/9
Graham Denholm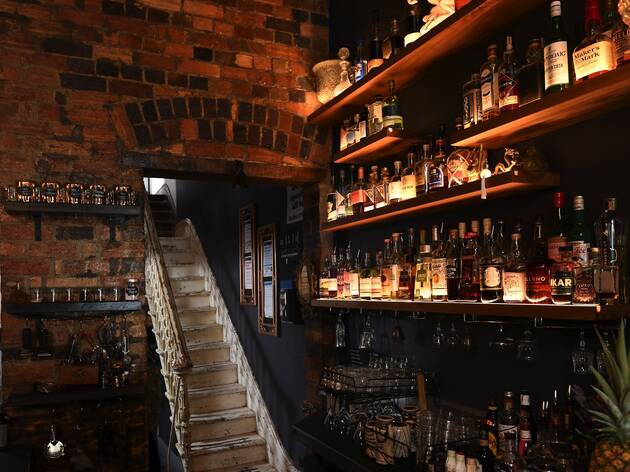 8/9
Graham Denholm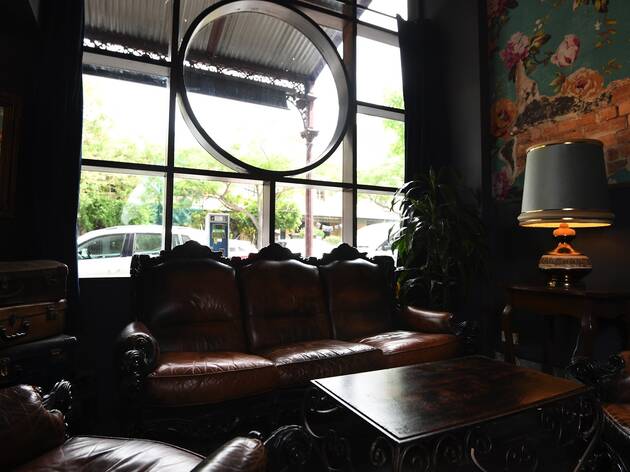 9/9
Graham Denholm
Time Out says
Treat yourself, and the planet, to eco-friendly drinking at this Fitzroy cocktail bar
With supermarket checkouts no longer rustling, KeepCups outnumbering humans in CBD offices, and "hold the straw" now part of the everyday lexicon, waste-consciousness has shifted into the mainstream. Could we extend these good practices to the places we drink? Marc Frew (Lover, Bosozoku) and Josh Hunt say you can. They've adopted a sustainable sipping ethos for their new Fitzroy cocktail bar, crafting coasters from scrap plywood and sanding the bar out of lightning-conquered elm from the Botanic Gardens. Other waste minimisation strategies read simply as best drinking practice. Beers are draught – its best form – while syrups, be they fruit, floral, spice and even the tonic for your G&T, are made in-house.

Even if you couldn't give a toss about the earth, Ends and Means is worth a look in. Taps host a rotation of local brews – Colonial, Balter and Hop Nation when we visit – and a compact, two list of two-dozen modestly priced wines means you now know somewhere to get a $9 chenin blanc that's not the bowls club.

As fiscally appealing as that route might be, cocktails are the calling card here. A weekly list gives love to both classics and modern riffs, 'serious' tinctures and fun-loving brews. First they'll splice Espresso Martinis with Piña Coladas, adding a thick pineapple and coconut foam that tempers the bitterness of vodka and cold drip (it works, surprisingly). Aviations get pulled out of cocktail purgatory – stiff yet creamy-smooth, with a potent house-made violette blend that gives the whole thing a whiff of luxe hand lotion. Both are outshined by a crush-worthy Tiki Sour in which orange reduction, orgeat and blood orange foam beat waves of multidimensional citrus intensity over navy-strength rum.

For more sessionable summer drinking there's Spritzes, ranging from easy pleasers like a quenching vodka, pineapple and mint soda number to Champagne flushed with Rinomato's intensely bittersweet mix of orange peel and various barks, roots and woods. If Aperol Spritzes are entry-level, this one's for the seasoned pros.

With a McConnell wine bar to your left and one of the city's most storied cocktail bars on your right – both also offering journey-worthy food – Ends & Means' prime Gertrude Street location in some ways proves as much a handicap as a headstart. The cocktails are clear-eyed but they're also uniformly strong, making the absence of food doubly felt, and while the space has the right ingredients: an inviting front window, a long bar, even a sliver of courtyard – some fine tuning wouldn't go astray. The wall-mounted tables are a little too tiny for comfort, and the music, which at times veers deep into GOLD FM territory, doesn't reach the courtyard at all – even Purple Rain is better ambience than clocked-off hospo staff venting over Winnie blues. Time to go inside and get another drink. You'll be rewarded with something delicious and eco-friendly for your efforts.
Details
Address:
79 Gertrude St
Fitzroy
Melbourne
3065

Contact:
Opening hours:
Mon-Wed 4-11pm; Thu-Sat 4-1am; Sun 4-11pm
Users say