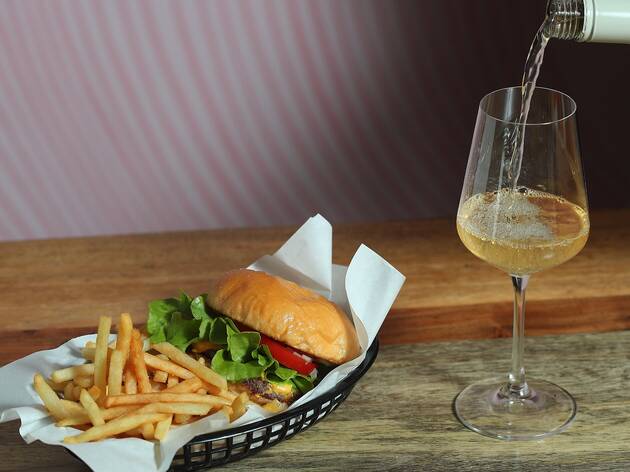 1/15
Photograph: Graham Denholm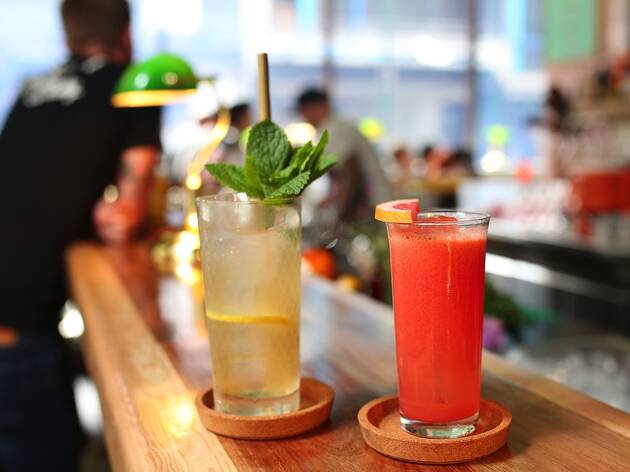 2/15
Photograph: Graham Denholm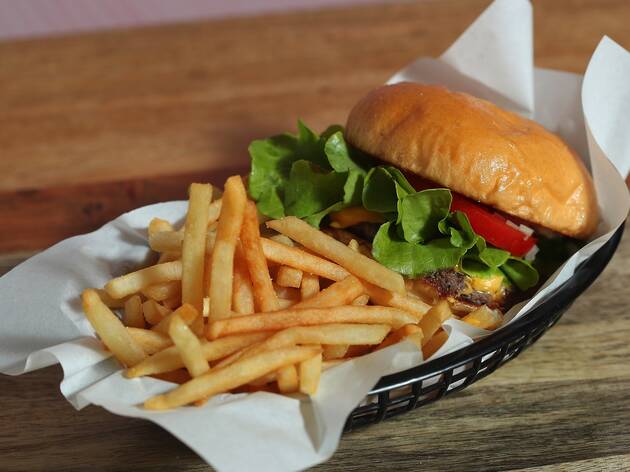 3/15
Photograph: Graham Denholm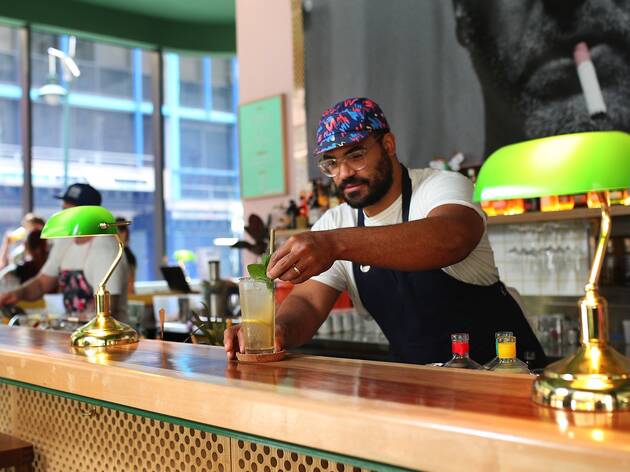 4/15
Photograph: Graham Denholm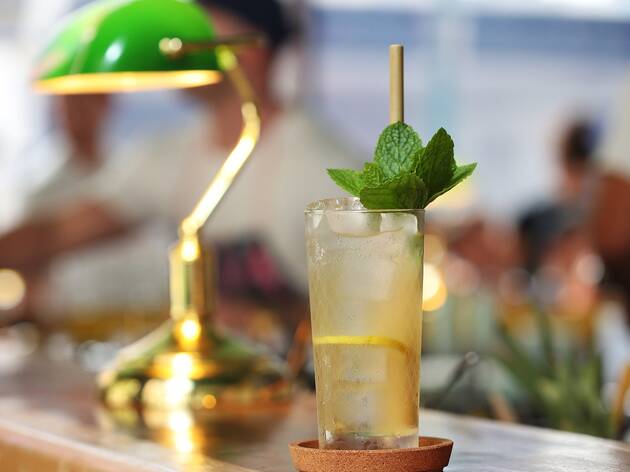 5/15
Photograph: Graham Denholm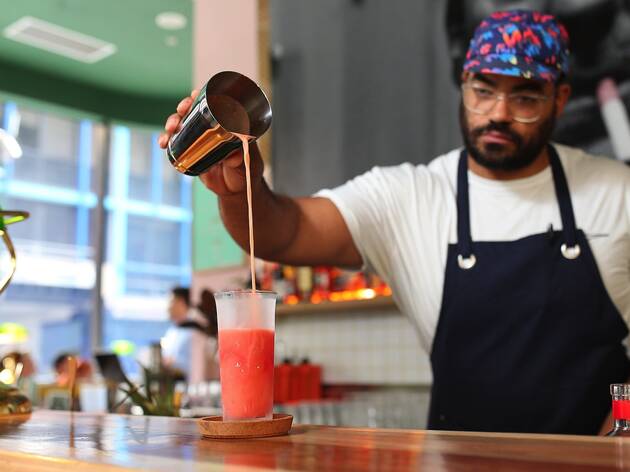 6/15
Photograph: Graham Denholm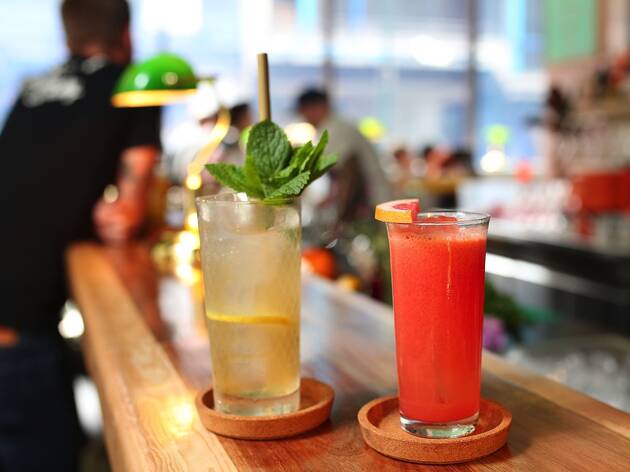 7/15
Photograph: Graham Denholm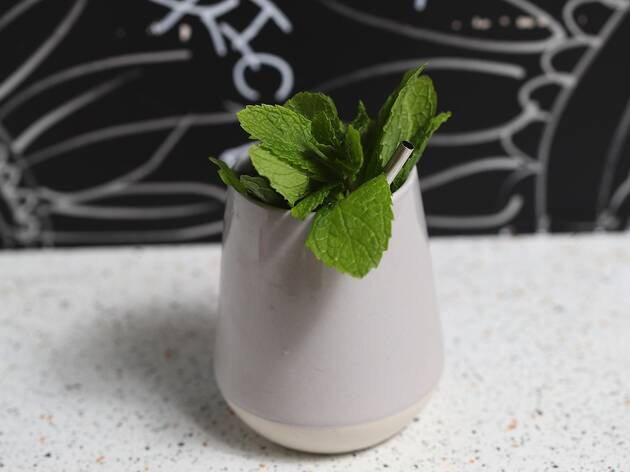 8/15
Photograph: Graham Denholm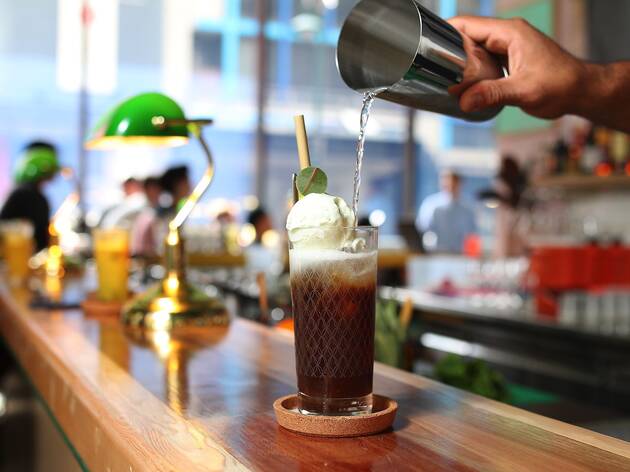 9/15
Photograph: Graham Denholm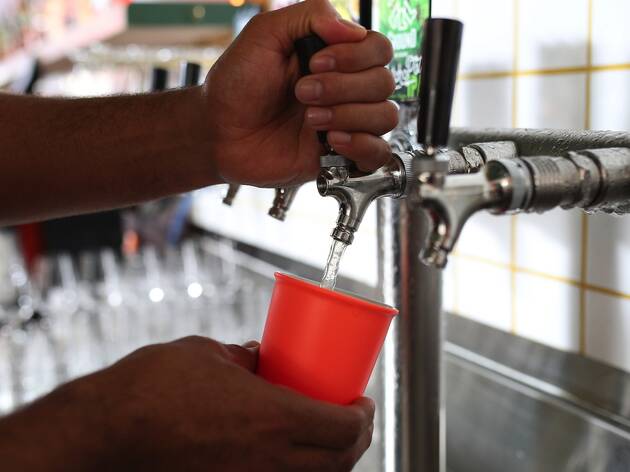 10/15
Photograph: Graham Denholm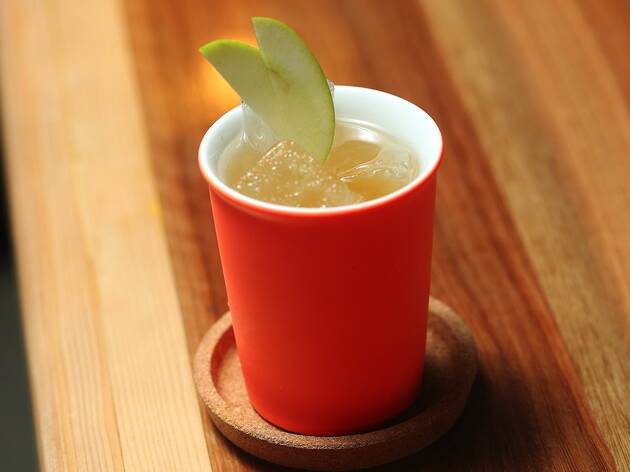 11/15
Photograph: Graham Denholm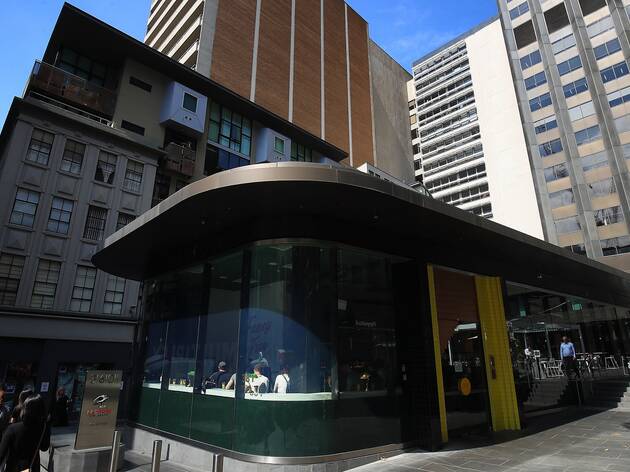 12/15
Photograph: Graham Denholm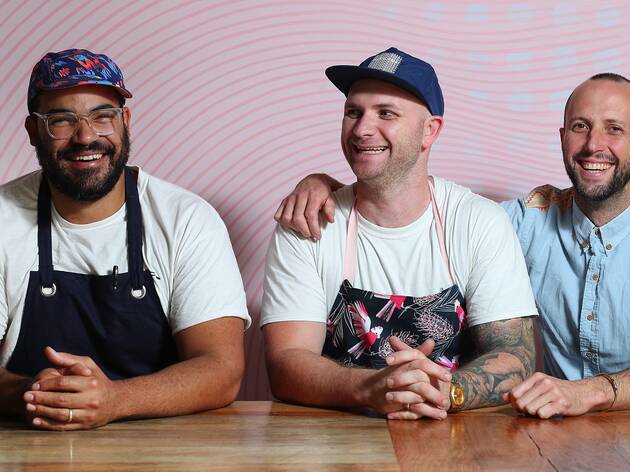 13/15
Photograph: Graham Denholm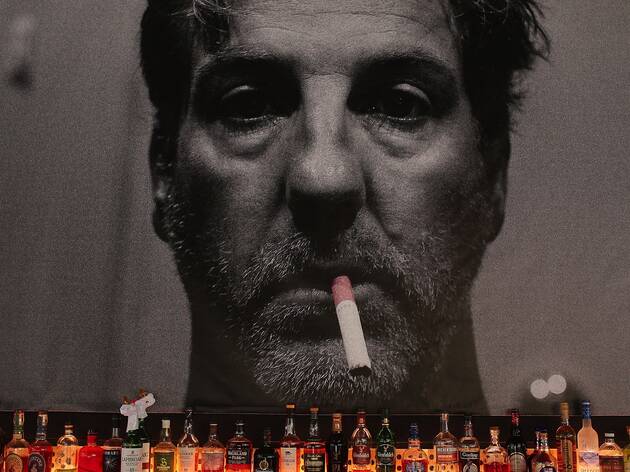 14/15
Photograph: Graham Denholm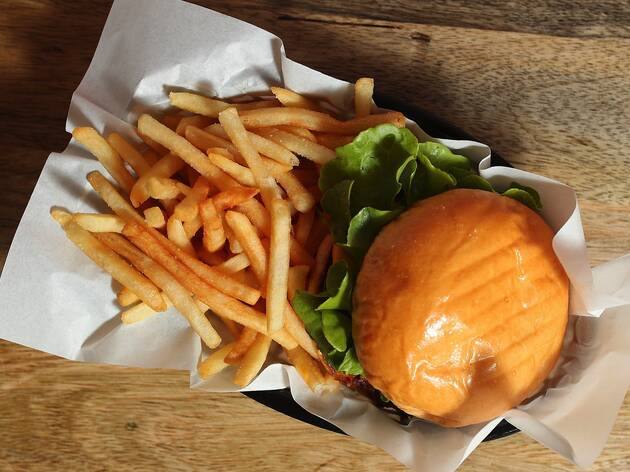 15/15
Photograph: Graham Denholm
It's finally here… and it's Fancy Free
When you're a bar opening at 11am each day it's necessary to think a little differently. No need for moral panic and an anonymous call to the Temperance Union, people. Fancy Free is not planning on sending anyone staggering into the streets before lunchtime, but the six-month pop-up, through a quirk of fate, has found itself in possession of a prominent city site that needs to be open during the day as well as night.
A cocktail list neatly divided into sections headed "no", "low" and "full" reveals the no-booze brains behind the operation. One-third of its cocktails are alcohol free, clever drinks that happen to be zero proof – like the Arnie Palmie, a play on everyone's favourite golfer's lemonade and iced tea, only gussied up with T2 mango and cream infusion and the housemade sherbet lemonade (refreshing!). There's also the Fancy Float, an iced coconut coffee float with a scoop of Messina's pandan gelato (energising! And gelato!).
Every good bar has an origin story. Fancy Free is the result of a trio of bartenders from Black Pearl heading off into the world to seek their fortune. Ryan Noreiks, Rob Lebicans and Matt Stirling searched high and low and will do so again later this year in pursuit of the great Australian bar dream. But for the moment they are in possession of the site previously home to 8Bit burgers.
You're drinking in a big-windowed joint, a bit like a goldfish bowl, that looks out onto a plaza and Little Collins Street. Whether it matches the mood board in their living room is a moot point. Making hay while the sun shines is the name of this game, and the make-over has been thrifty and succinct. 8Bit's TV screens have been covered up with a huge black and white photographic portrait of a ciggie-smoking fellow; the wooden bar top is made of repurposed sound baffling; and the upstairs dining level is all wooden picnic tables and millennial pink walls. It's a place you want to be, driven by the friendliness of the bartenders and the short but sharp strength of their booze (and non-booze) list.
Low booze is in the eye of the beholder. The Little Fox, a mix of Tanqueray, Campari and pink grapefruit, has a subtle dose of salt added to its depths to sharpen it into a refreshing buzz-giver, like a Campari Spritz without the spritz. A Burn Back Highball gets more bartender-y, the mix of Laird's Applejack 86 with burnt eucalyptus, honey and soda a play on a burn-off in the Dandenongs encountered by Noreiks on a trail run. A full-strength Aloha fills the brief of a tiki cocktail (sans the Polynesian drinking vessel) with orgeat and toquay adding supple richness to Ocho tequila and grapefruit adding its acid backbone.
Beers? There are four Stomping Ground brews on tap. A fifth pours cocktails made from bar ingredients either donated or left over (sherry, pear and Solo on our visit), with proceeds going to mental health charity R U OK.
Perhaps we've buried the lead, but here also is your chance to try Mary's Burgers, the cult Sydney operation popping up (or are they popping down?) for Fancy Free's first eight weeks. If you haven't had a chance to travel to Newtown for the Mary's classic burger with trashcan bacon, seize it. It's a damned tasty burger. Dovetailing with the program are natural wines, a good proportion of them from Mary's offshoot bottle shop, P&V. As always, low-intervention drops come with a caveat emptor (kudos to the P&V Orange but only a brave soul need approach the chilled Adelaide Hills rhubarb bomb of the Ochota Barrels Rack Juice).
Once Mary's departs that wine list will change and new chefs will float in and out for varying periods of time. Who? Fancy Free isn't saying, although they promise one and two-hatted chefs and a whole lot of one-off events featuring international bartenders. It's all fluid. Do them a solid and visit.
Venue name:
Fancy Free [Closed]
Contact:
Address:
381 Little Collins St
Melbourne
Melbourne
3000

Opening hours:
Mon-Sat 11am-11pm