Hot Talent Award: Time Out Melbourne Bar Awards
We predict big things for this relative newbie to the revamped, world-famous cocktail bar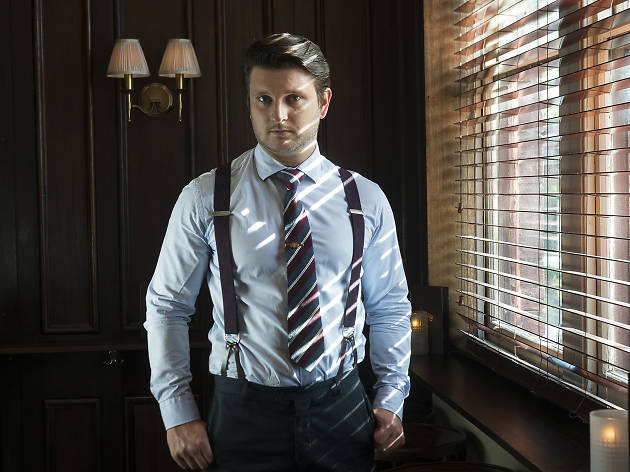 Winner: Cameron Parish, the Everleigh

The Everleigh conquered the handcrafted, highbrow, olde-worlde cocktail experience in Melbourne. And then, six years in and with international acclaim, they decided to renovate. The new iteration of the Everleigh feels more evolved, and interaction with the bar is more encouraged than in the former days of strict table service.
Drinks don't simply appear at your table via an eloquent and polished host anymore; you can bear witness at the crafting of your cocktail. It's spectacle without flair bartending, and more charming than ever. The menu has had a bit of an update, too, with an addition of aperitifs and a 'Cocktail De-Luxe' section offering a 1960s Martini made from an aged bottle of Gordon's Dry London served with a personal ice well containing a splash more of your drink and garnishes like caperberries, olives and a variety of twists.
Cameron Parish has seen the Everleigh old and new, having been part of the team for just over a year. He joined after relocating from Sydney, fresh-eyed and a little green, but proved himself with constant discipline. Working seamlessly within the team, he honed his social skills over the bar while remaining humble.
After a stretch alongside the creative senior bar team at the Everleigh, Parish is now rolling out some of the best drinks the bar has seen to date. Being served by Cameron is a pleasure, as he has total control over the bar while maintaining his razor-sharp chat, establishing himself as a favourite with regulars. We reckon he has what it takes to be one of the top dogs in the next generation of bartending.
We're also watching...

Lachlan Bentley, EDV
His maturity, intuition and awareness are qualities you can't teach, which is why this Eau De Vie member has been tapped for a Hot Talent nomination.

Sarah Harrison, Bad Frankie
Her ability far exceeds her experience, and her knack for delivering exactly what a guest wants is a rare skill she's acquired early in her career.
Hannah Lawson, Boilermaker House
She's a master at mixing a drink to suit individual tastes; always putting the guest first without compromising her standards.
Mark Leahy, Black Pearl
He may be a newcomer to bartending, but he has slotted neatly into the Black Pearl team and puts up drinks that veterans would be proud to serve.
See all the winners of the Bar Awards
From Bar of the Year to Best Bartender, here's who took home the gongs at the 2016 Time Out Melbourne Bar Awards.