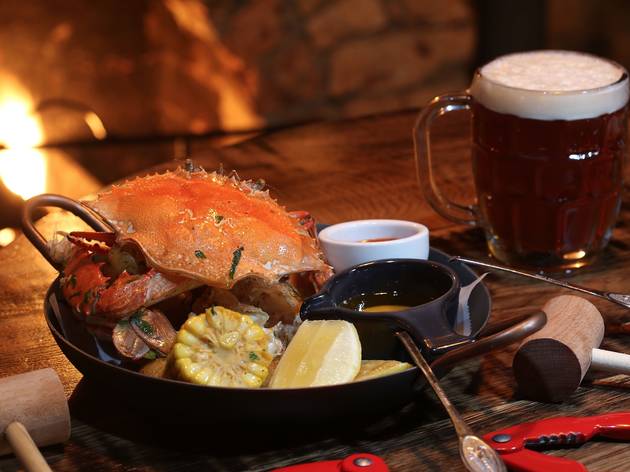 1/7
Photograph: Graham Denholm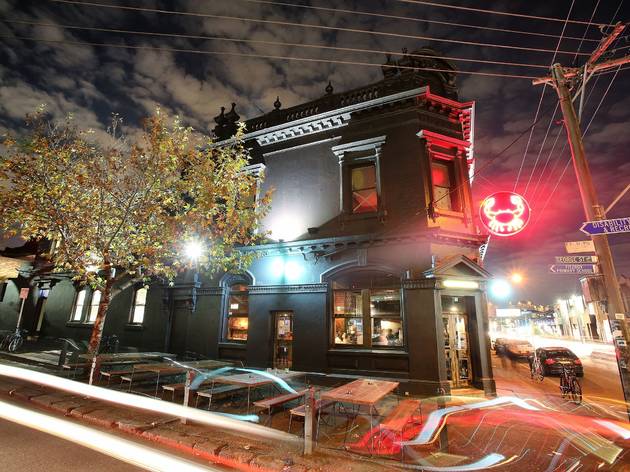 2/7
Photograph: Graham Denholm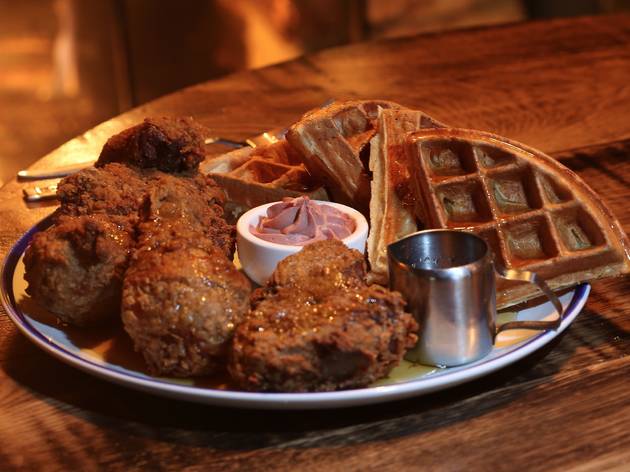 3/7
Photograph: Graham Denholm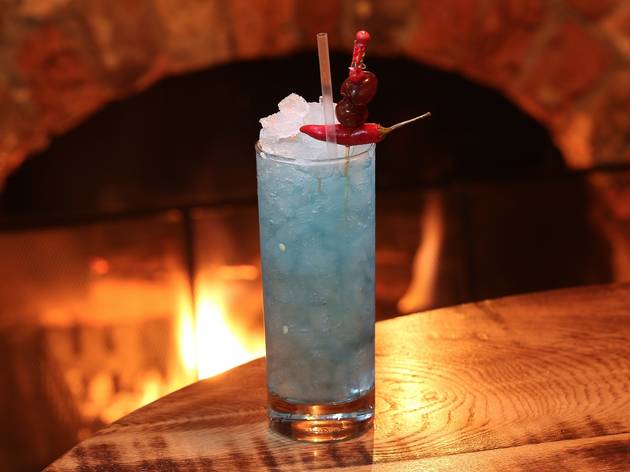 4/7
Photograph: Graham Denholm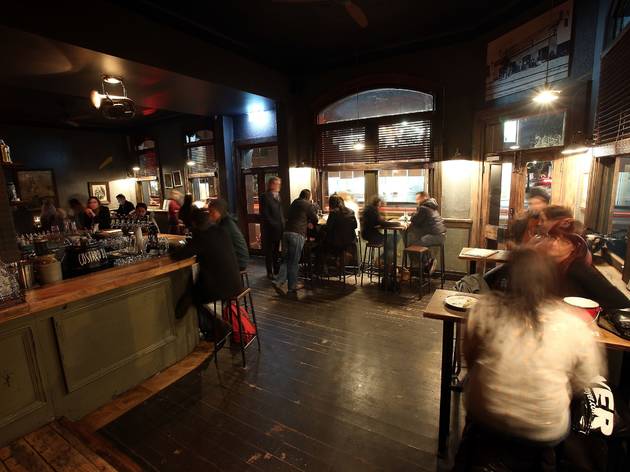 5/7
Photograph: Graham Denholm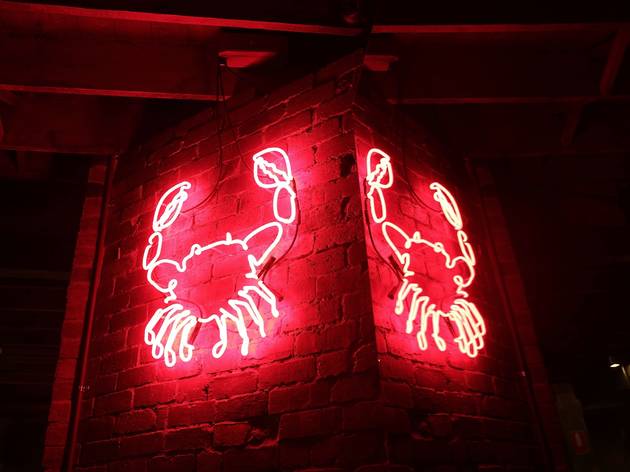 6/7
Photograph: Graham Denholm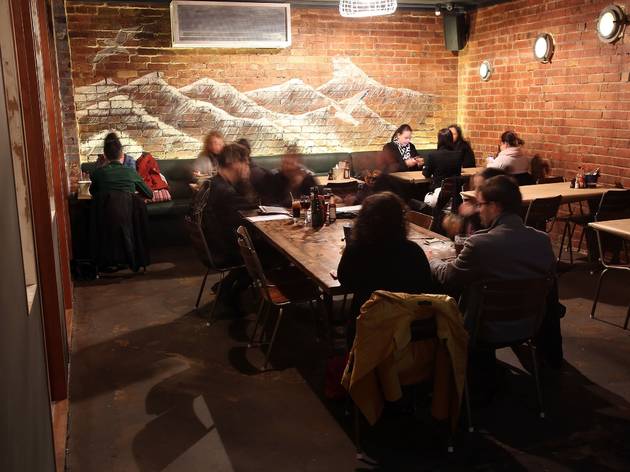 7/7
Photograph: Graham Denholm
Fitzroy's dive pub for the young and grungy has risen from the ashes, joined by Miss Katie's Crab Shack
Good things are happening at the newly reopened Rochester. Gone are the days when the young and tattooed of Fitzroy came here to sink cheap beers and tag the dunnies. The most obvious change is the fitout, courtesy of Meg Milton Interiors. Charcoal paint, dark-stained wood, exposed brick and dim yellow bulbs are offset by striking design features, like a huge red neon crab and the head of a Jaws-like shark, gaping from the wall above the fireplace. In the small beer garden out back, plants sprout from wooden posts while a wave-tossed ship sails a mural on the wall. Most importantly, it doesn't smell like spilt beer anymore.
New owners Brigitte and Jon Costelloe (the Aviary, Dr Morse) and Stuart Moss have upped the ante on the food and drink offering, too. Beers are mostly craft: Young Henrys Real Ale is equal parts malty rich and smashable – a solid choice for cold weather drinking without knocking you out. The cocktails, like an excellent Michter's Rye Sazerac, are well above and beyond your usual pub options. But don't mistake skill and smart choices for snobbery; this place is built to party. If the long necks of Melbourne Bitter, cans of Tecate and cocktails like the Amy Winehouse Experience (vodka, cognac, absinthe and berries) don't prove it, the DJs playing late into the night on Friday and Saturday will. Get yourself a spicy pickleback (a shot of whisky with a pickle brine chaser) and get into it.
The vast back area gets the nautical treatment, with port holes and crab-pot light fittings. It's the perfect setting for the new home of Miss Katie's Crab Shack. Melbourne already knows Katie's penchant for buttery authenticity when it comes to Maryland-style seafood, having filled our bellies for the last two years from North Melbourne's Public Bar. This time, her operation is bigger, better and more diverse with five different low country boil options, a raw bar, and even salads. Fried chicken comes with the fluffiest waffles in town and a rich chicken parfait butter. Smoky, Old Bay-seasoned warm crab dip is one of the best pub snacks of the year. All this until 1am on Friday and Saturday nights. Take that, late-night drunken kebabs.
It's always a shame to lose a live music venue, but the new Rochey is a place where the rock heart of Fitzroy is alive and well. It's cleaner, classier and higher quality, but no one's being excluded. There's enough cheap beer and good music for discerning 19 year-olds to have a better night out than thumping top 40 and Jägerbombs would allow. In the grand scheme of things, the revived Rochey is just what Johnston Street needs – liquor, crabs and rock'n'roll. Get on it.
UPDATE: Miss Katie's Crab Shack has shut up shop in The Rochester and will be moving to Ding Dong Lounge on Thursday 11 August.
Venue name:
The Rochester Hotel
Contact:
Address:
202 Johnston St
Fitzroy
3065

Opening hours:
Mon-Thu 3pm-1am; Fri, Sat noon-3am; Sun noon-11pm