Where to buy craft beer in Melbourne
Need to fill your growler or get some Weihenstephaner? These five craft beer stores can help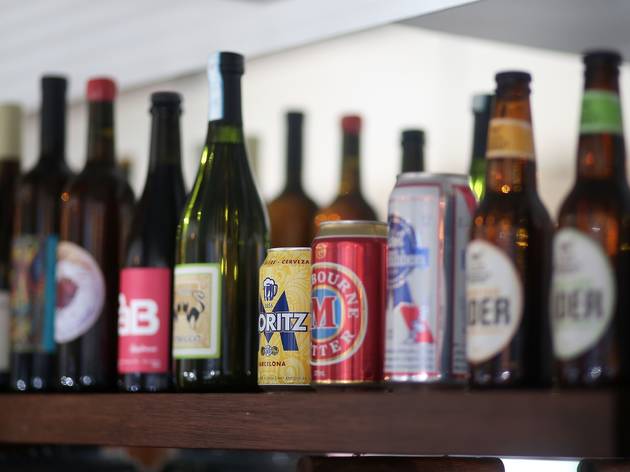 Don't be afraid to admit it if you're a fool for the craft beer packaging (such cool labels!). We like our drinks to taste as good as they look and you can count on these craft beer bottle shops to deliver the foods. There are more bottle-Os open late in the city if you find yourself needing to crack one open in the wee hours, or if you're a vino fan, check out the best wine bars in Melbourne.
Craft beer bottle shops in Melbourne
Acland Cellars
While they do stock the local legends, Acland's claim to fame is it's international collection – they've got a beer from every country! Stock up and impress the pants off any backpacker lining the St Kilda shore. 187 Acland St, St Kilda. Mon-Sat: 9.30am-11pm; Sun 11am-11pm.
At this boutique booze haus, they run brewer tastings, stock 300 boutique beers and sell 2L growlers (aka flagons). Follow them on Twitter to see which limited microbrew is on pour for the weekend.
Read more
Even the bottle shops are indie in Northcote. Harvest has one of Australia's largest boutique cider collections (try the French Dupont range), but we heart them for tirelessly sourcing decent Belgian pilsners and ciders in cans for music festival season.
Read more
Finding a bottle-o that is open after 9pm on a Sunday is a trick in itself. But thanks to McCoppins we have two to rely on. Their second location is in Abbotsford.
Read more
Where to drink craft beer in Melbourne
Melbourne is a city that really knows how to do pubs. From beer halls with more than 50 craft beer taps to cozy locals with a great fireplace, there's a pub for every occasion.
Read more