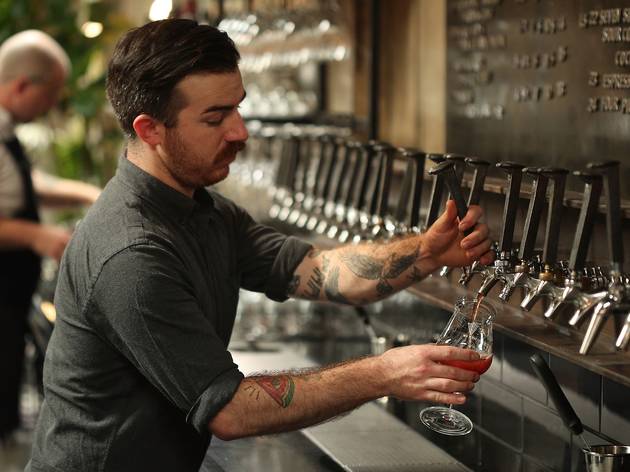 1/10
Photograph: Graham Denholm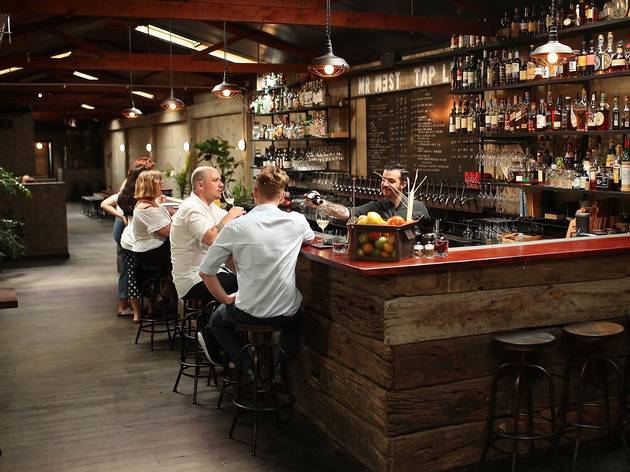 2/10
Photograph: Graham Denholm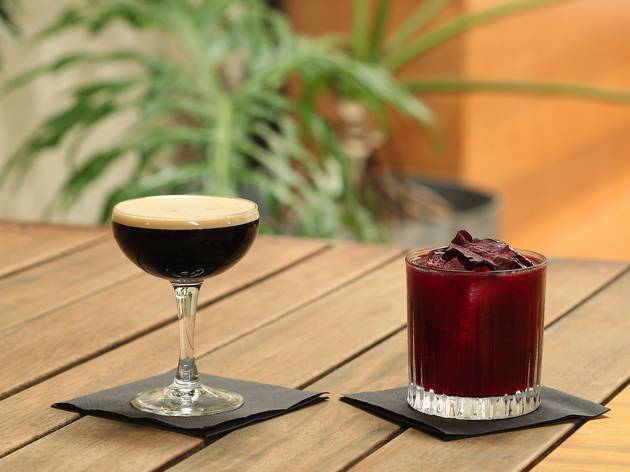 3/10
Photograph: Graham Denholm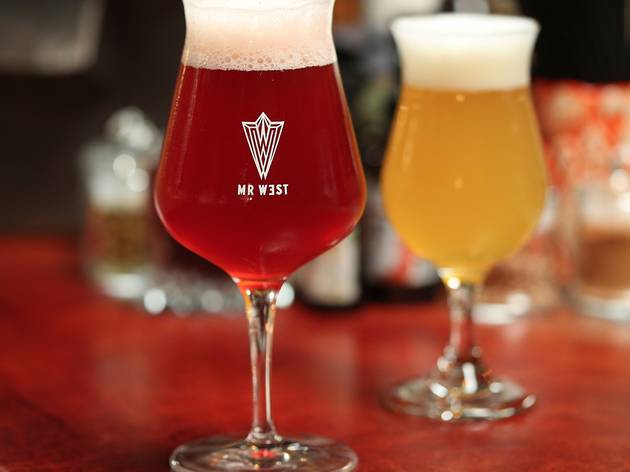 4/10
Photograph: Graham Denholm
5/10
Photograph: Graham Denholm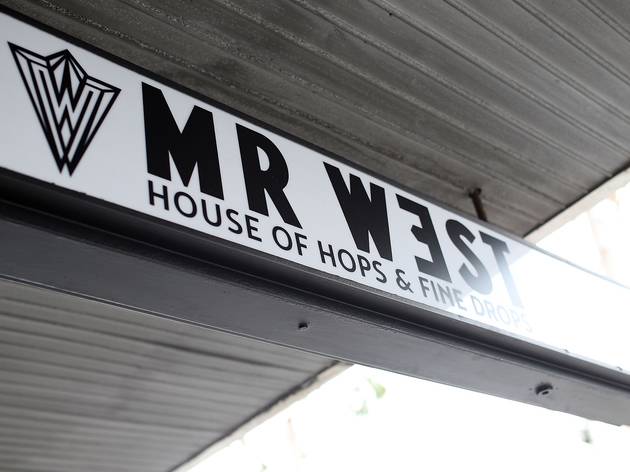 6/10
Photograph: Graham Denholm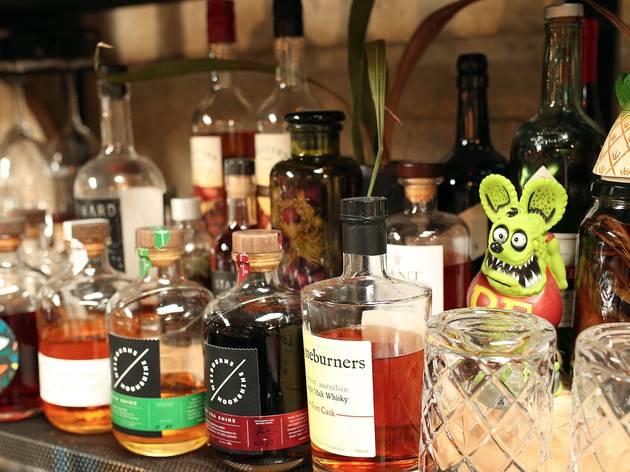 7/10
Photograph: Graham Denholm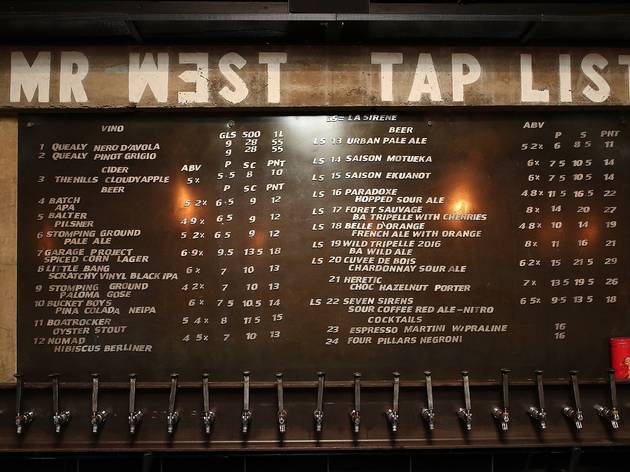 8/10
Photograph: Graham Denholm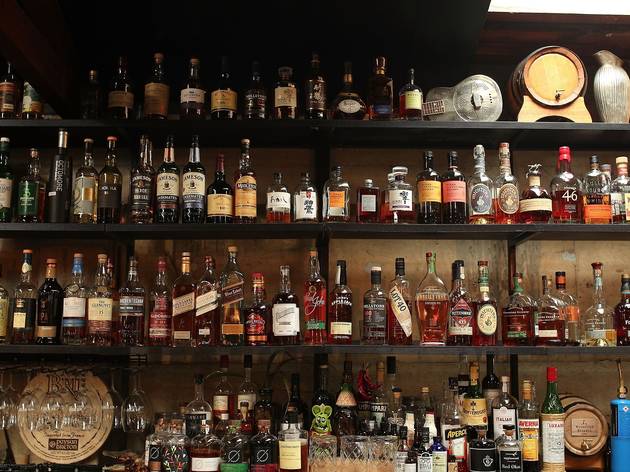 9/10
Photograph: Graham Denholm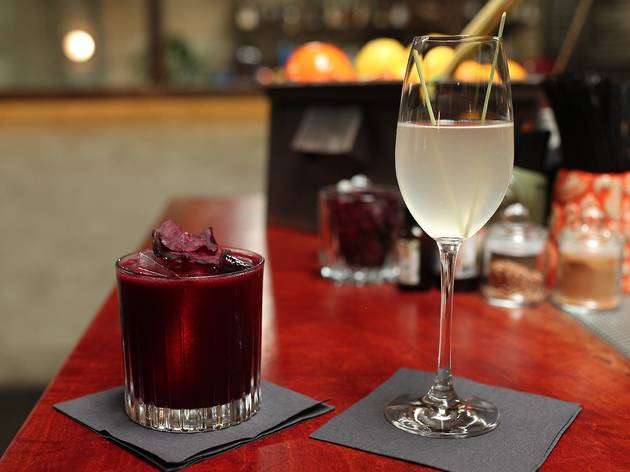 10/10
Photograph: Graham Denholm
Time Out says
This Footscray bar is punching well above its weight in terms of service, beer and cocktails. Welcome to the neighbourhood, Mr West
There's something particularly satisfying about walking into a bar with a big bag of take-out dumplings and dropping them on your table of beer-hungry mates. That's the move at Mr West, Footscray's venue for lovers of good booze. They offer simple meat and cheese boards themselves, but are happy for you to bring your own nosh from the myriad of local take away joints serving everything from banh mi to barbecue.
Craft beer, good wine, better spirits and great cocktails are the big draws here. Tucked away in one of Footscray's dilapidated strips and surrounded by internet cafés and discount clothing shops, it's easy to miss. On street level you'll find a boutique bottleshop, and upstairs in the industrial space the bar is pumping. The airy room of ancient timber and brick is flooded with sun from the many skylights in the exposed factory roof, and there's plenty of plant life for colour. On a Sunday arvo, chilled-out blues will ease your nerves as you dodge toddlers on the way to the loo, the young families of the west vying for real estate with the cool and childless.
Behind the long bar, you'll see several attractive and attentive young men, as well as a huge wall of 26 rotating taps and a selection of curated spirits. Beers include Stomping Ground Mango Weiss Bar IPA – floral, creamy and with lots of tropical fruitiness. A black IPA from Garage Project is ultra malty but with a fantastic dry finish (think porter without the sweetness) and Pig Squeal cider has all the funk of classic farmhouse stuff while still light and drinkable. The wine list is solid too – co-owner Josh Hodges brings his knowledge from a recent stint at Little Andorra – with winners like an easy drinking and textural Chardonnay from Denton Shed.
The spirits include local craft gins, rare mezcals, whiskies of all types and plenty of amaro and vermouth for your low-alcohol pleasure. They know how to put them together too, with fun cocktails like Caleb's Super Special Drink. It's a combo of fresh beetroot and cucumber that's both savoury and sour, like they took your favourite juice cleanse and added booze. Life is all about balance, after all. The Espresso Martini on tap is a bit thin in texture but thick on taste, and their clarified milk punch Piña Colada is a piece of mixological art more typical to the city's premier cocktail bars than a beer joint in the suburbs. Bravo.
There's no denying the gentrification conversation that has been raging around Footscray in particular is one worth having. Despite the international snack action they encourage you to bring with you, there aren't many non-white faces here, and the expensive beer and cocktails may well be out of reach for your average Footscray resident. But as property prices continue to rise around Melbourne, it's an issue that can hardly be placed at the feet of one bar.
Is Mr West a harbinger of hipster doom for Melbourne's favourite shabby neighbourhood, or a necessary and positive part of the development of an ever-evolving city? We'll let you decide. But we will say they've nailed the brief, and while bars like this certainly won't help lower your rent, they're a part of the western march of Melbourne's manifest destiny of good food and drink.
Details
Address:
106
Nicholson St
Footscray
Melbourne
3011

Contact:
Opening hours:
Bottleshop Mon-Thu, Sun 10am-10pm; Fri, Sat 10am-11pm; Bar Wed, Thu 4pm-late; Fri 4pm-1am; Sat 1pm-1am; Sun 1pm-late
Users say