The year's winding down and you know what that means? No, not Christmas, silly. The Night Noodle Markets are back!
Melbourne's annual Asian food market has returned to Birrarung Marr for a season of delightful Asian eats, covering street food from all over the continent. Park yourself on the hill and eat your way through old favourites, new contenders and one-off creations from the likes of Mr Miyagi, Gelato Messina, Hoy Pinoy and Nem N' Nem.
Food-wise it seems the "noodle" memo got thrown out in the wash again – but we're not complaining. There's plenty of flavours to sink your teeth into this year; below are some of our favourites.
1. Dum and Dumpling's dum dum balls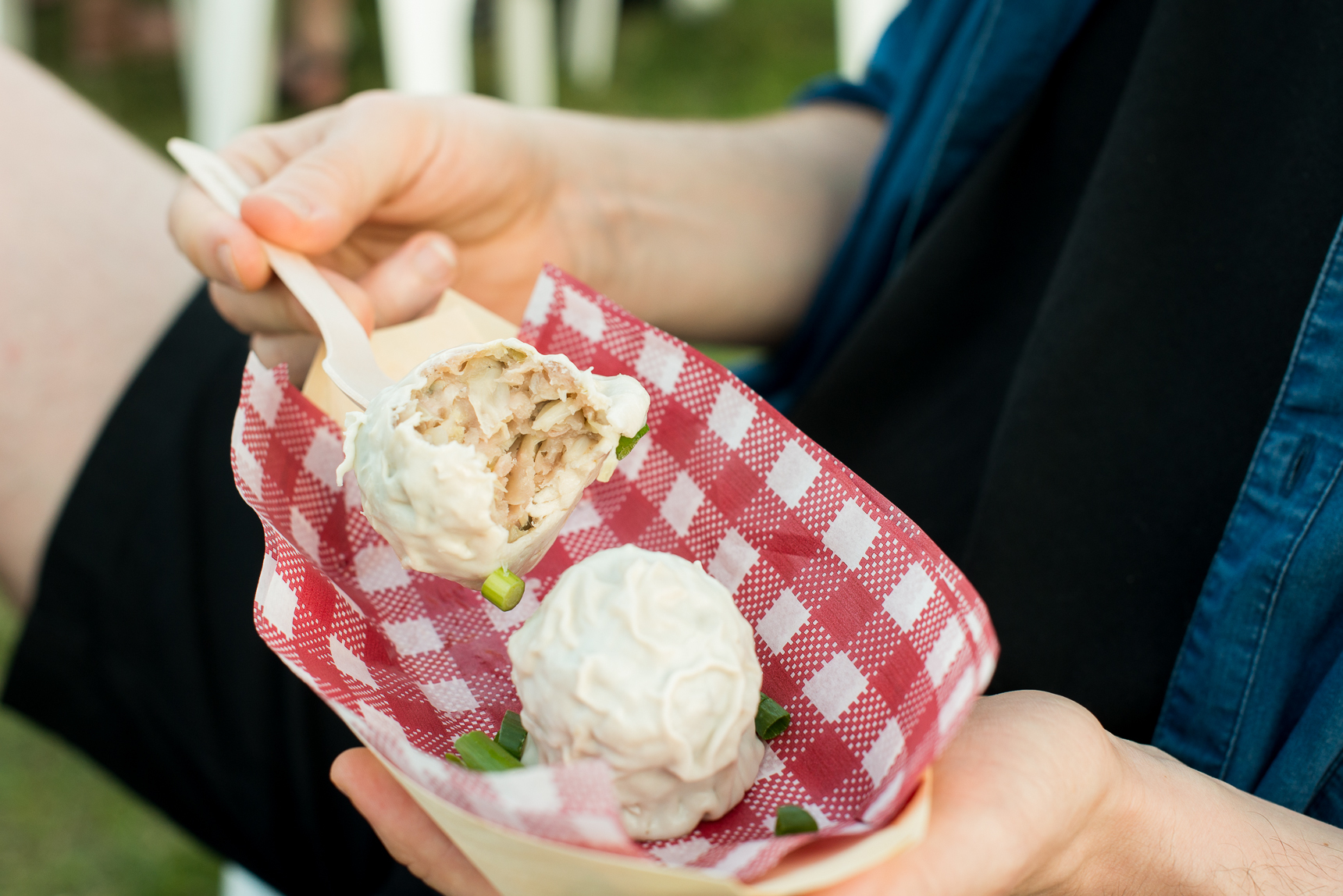 Hop on board Dum and Dumpling's big yellow bus and try some of their handmade dumplings. It kind of feels like the Magic School Bus, but instead of learning about the world at large, you're learning the inside of two behemoth pork dim sims, steamed to perfection. Don't drown these guys in soy sauce either – you'll want to savour every last bite.
---
2. Eat the Chicken's pineapple fried rice
Scoop up scented jasmine rice that's been wok tossed with shiitake mushrooms, fresh pineapple pieces, cashew nuts and currents, all served in a huge half-pineapple bowl. It's an Instagram winner, that's for sure.
---
3. Gelato Messina's 'I think I'm turning sesame'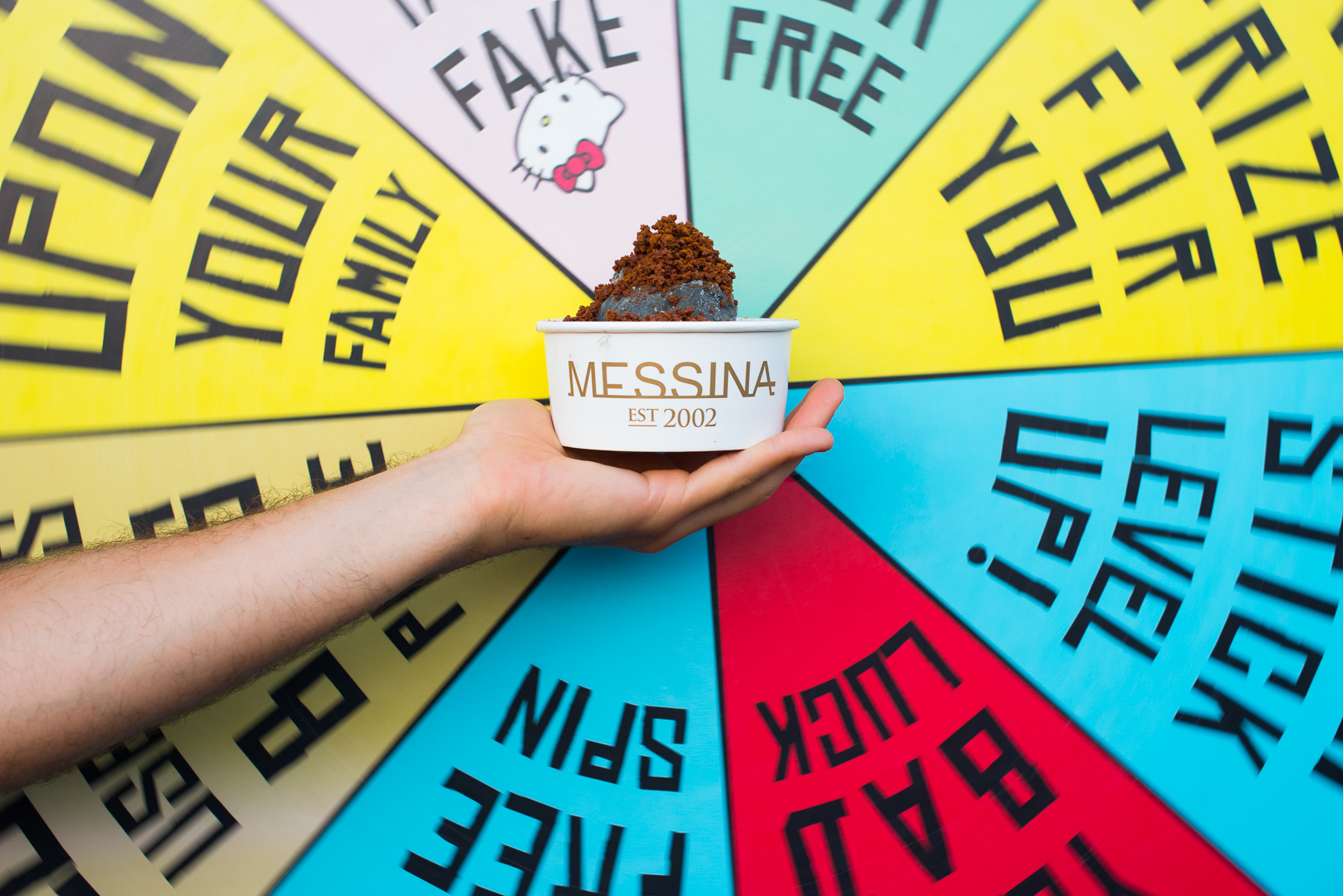 Messina has gone all out with a Japanese game show inspired set up at this year's NNM. On the menu is a devilish looking ice cream katsu sandwich, but our pick is the sesame dish which blends together black sesame gelato, condensed milk coffee jelly, miso crunch, some delightful banana miso bread and some vanilla cream and coffee powder. All those ingredients sound like a lot, but the combo together is pretty heavenly for sweets fans.
---
4. Mr Miyagi's Bombay crab taco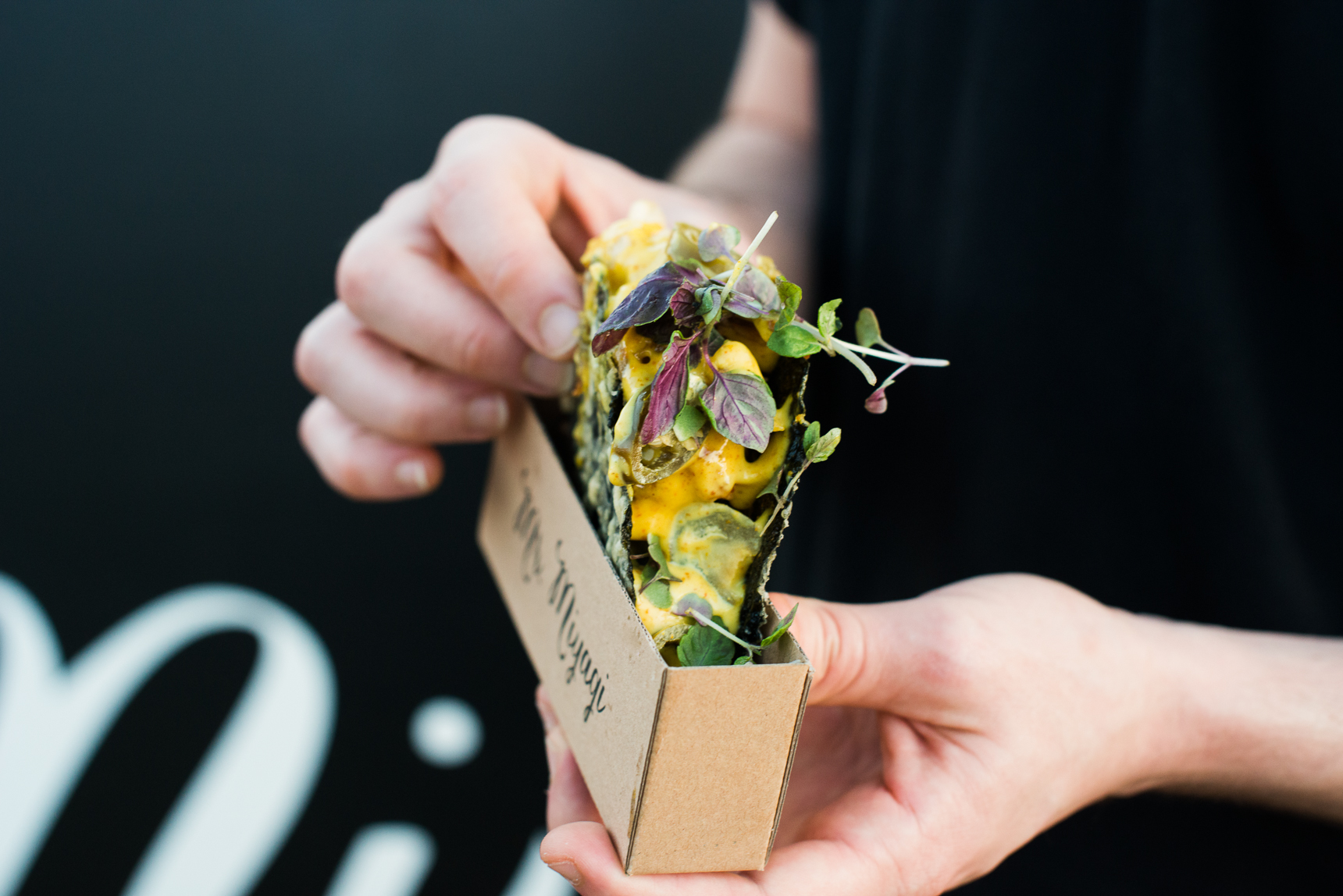 Encased in a Mr Miyagi labelled paper sleeve is the Windsor eatery's popping Bombay Crab taco. It's tempura soft shell crab served with sushi rice, guacamole, jalapeno, crispy garlic, curried mayo in a crunchy nori taco shell. Count us in.
---
5. Donburi Station's fried Japanese gyoza
Pick up a few of Donburi Station's pork or vegetarian fried dumplings if you're wanting something deliciously oily and crunchy. Share 'em with your mates, or hog them all to yourself. There are no rules here.
---
6. Black Star Pastry's strawberry watermelon cake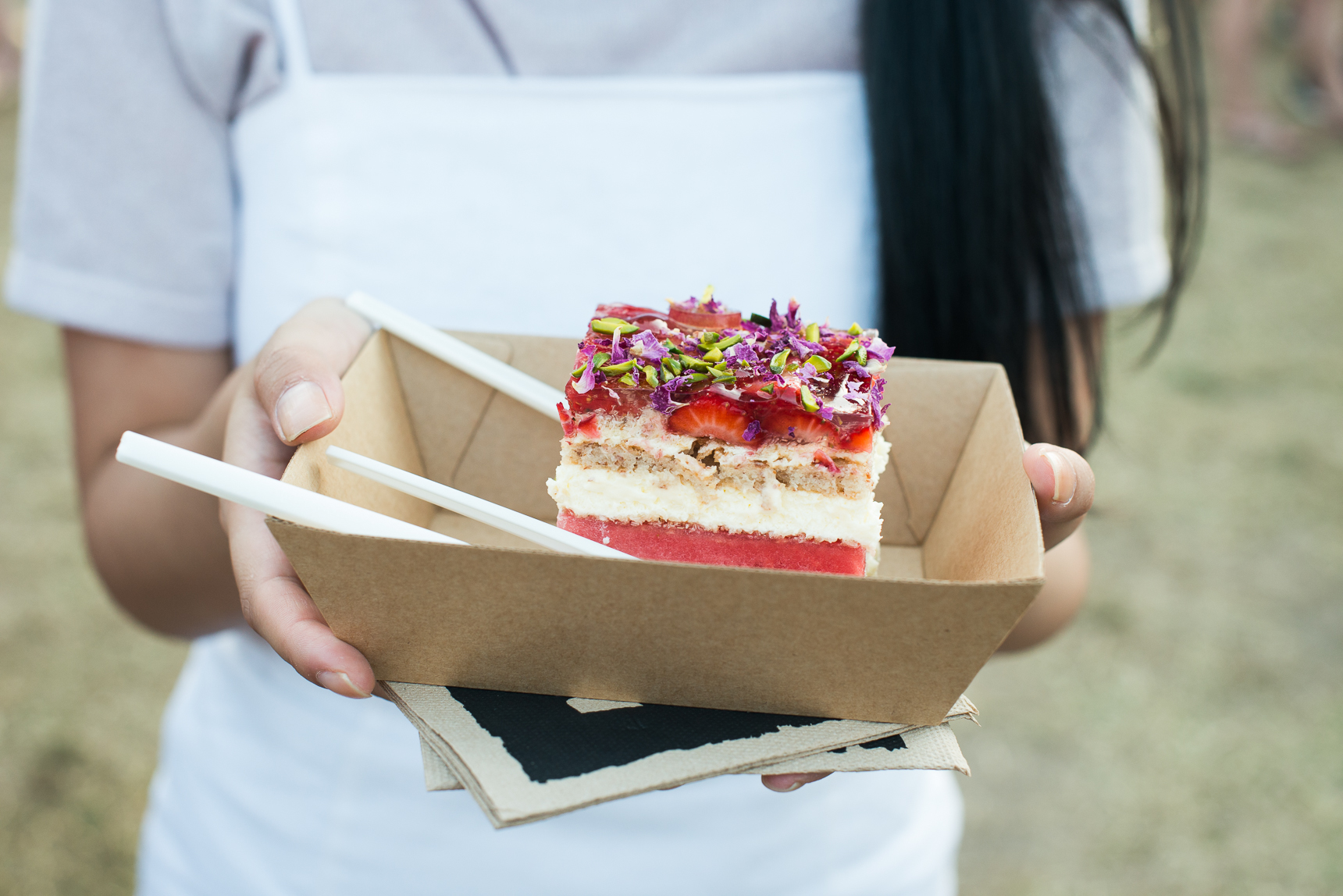 You've no doubt heard about Black Star Pastry's signature creation, which puts almond cake, rose cream, watermelon strawberries and rose petals together to create a cake that's both pleasing for the eyes as it is the stomach. Even though we've seen it before we're still mega fans. Props to you Black Star.
---
7. Hoy Pinoy's chicken adobo fries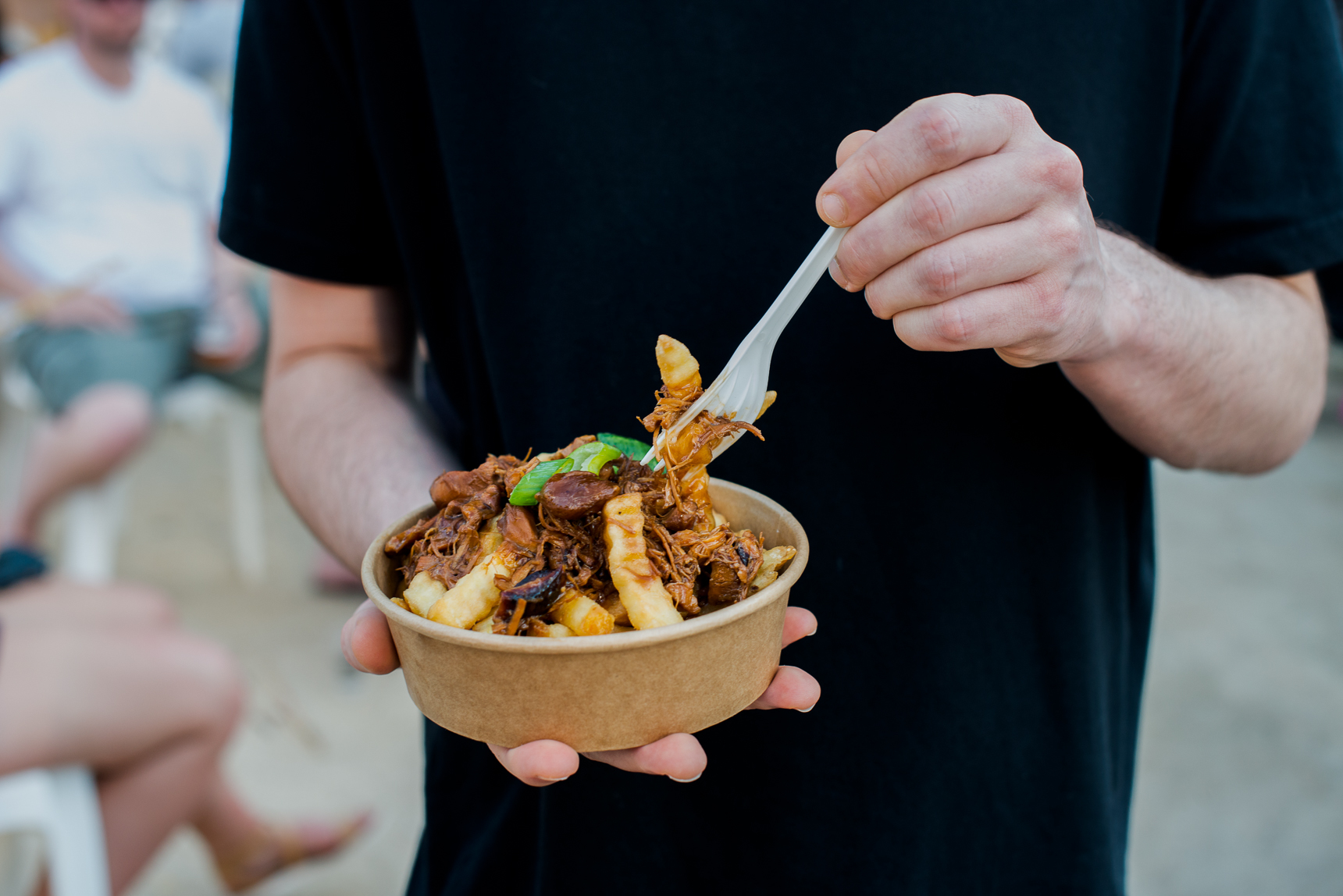 Imagine this: piping hot chips topped with roasted chicken in a soy, pepper and vinegar glaze. It's like poutine, but without those weird cheese curds. If you're looking for something a little lighter, Hoy Pinoy's oversized skewers of smoky charcoal-grilled chicken thigh and pork belly are back and as smoky as ever.
---
8. Wonderbao's trio of bao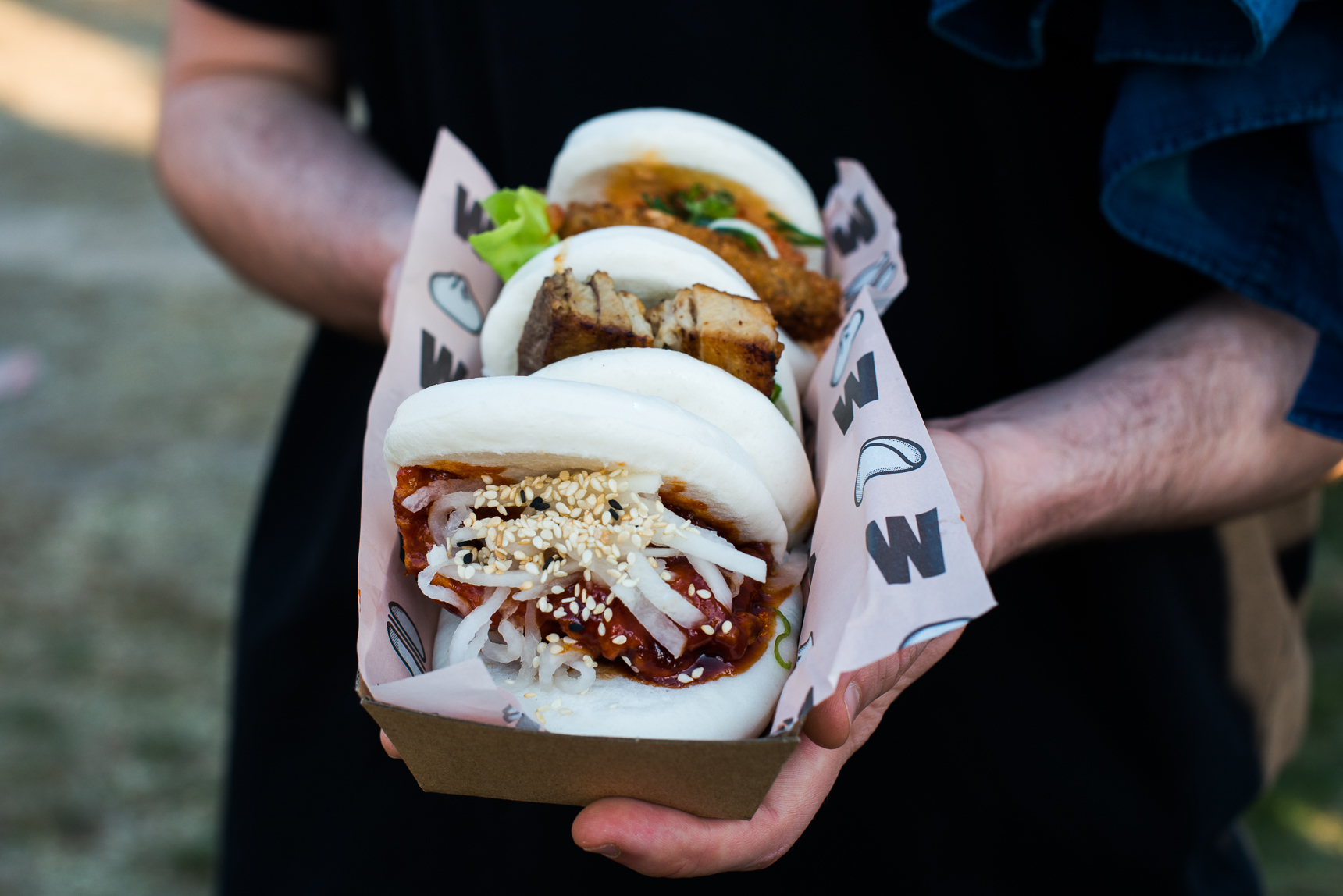 There's no denying Wonderbao has perfected their fluffy bread baos to a T, and this year they're serving them trio-style for the masses. Grab a guabao box with your choice of three guabaos including roast pork belly, sweet and spicy Korean fried chicken, and panko crumbed eggplant. Fair warning, keep your napkins handy – it's going to get a little messy.
The Night Noodle Markets are running until Sunday November 26.