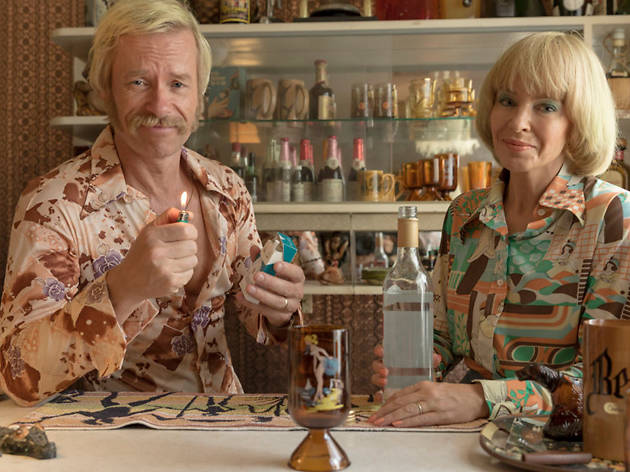 14 unmissable summer movies
Christmas blockbusters and Oscar hopefuls come together to make a perfect storm of summer cinema viewing
From December 2017 through to February 2018, filmgoers will be spoiled for choice. From Jedi masters to close harmony singers, war stories to black comedies, big themes to tiny people, here are Time Out's top picks, in chronological order – along with our own, made-up, cheesy sell lines.
Feel like watching these out of doors? Read our guide to Melbourne's best outdoor cinemas.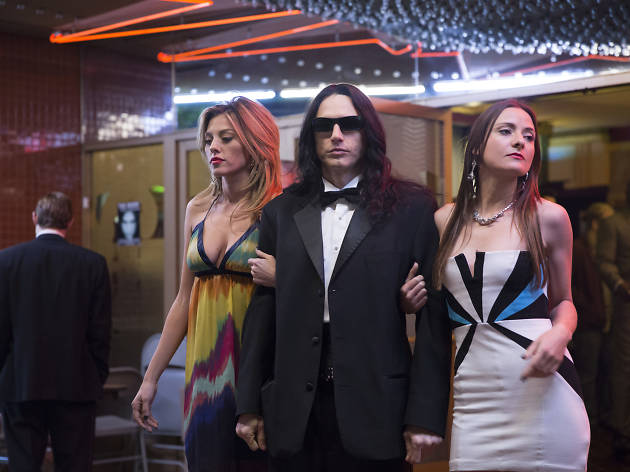 Photograph: Justina Mintz, courtesy of A24 and New Line Cinema
Opens: Dec 7
The Room may be one of the worst movies ever made but James Franco's dramatisation of its making is getting stellar reviews. Franco stars in The Disaster Artist as Tommy Wiseau, the enigmatic, untalented actor and filmmaker whose 2003 vanity project inadvertently became a cult smash hit. Franco's brother Dave plays The Room co-star Greg Sestero, on whose memoir the film is based.
See this if you liked: Ed Wood
Time Out tagline: "There was certainly 'Room' for improvement."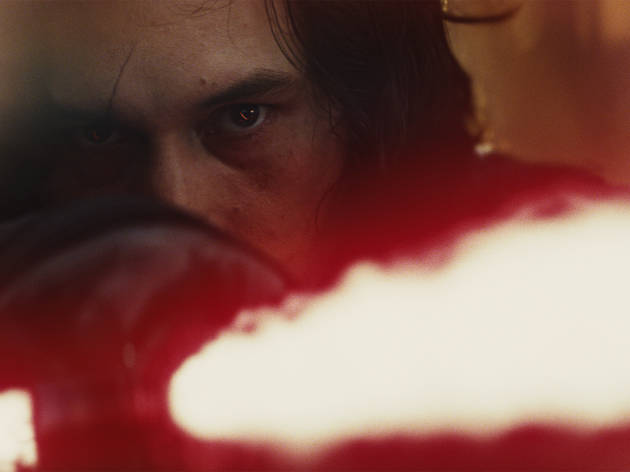 Photograph: Film Frames Industrial Light & Magic / Lucasfilm
2. Star Wars: The Last Jedi
Opens: Dec 14
Another Christmas, another adventure in a galaxy far, far away. Rian Johnson (Looper) writes and directs the follow-up to 2015's The Force Awakens, which has feisty heroine Rey (Daisy Ridley) getting her Jedi training from Luke Skywalker (Mark Hamill) while the villainous Kylo Ren (Adam Driver) and his First Order henchmen menace the Resistance, led by General Leia Organa (Carrie Fisher, in her final film role). We also get to meet the shadowy Supreme Commander (Andy Serkis) who's pulling Ren's strings.
See this if you liked: Rogue One: A Star Wars Story
Time Out tagline: "There's no Snoke without fire."
Opens: Dec 21
Following up his shot-on-an-iPhone Tangerine, indie filmmaker Sean Baker tells a new story about people living on the wrong side of the tracks. Children run wild in a shabby, lilac motel on the outskirts of Disney World, while their single parents struggle to make ends meet. At the film's centre is Willem Dafoe as the building's saintly manager, who looks out for the kids.
See this is you liked: Beasts of the Southern Wild
Time Out tagline: "Not always the happiest place on earth."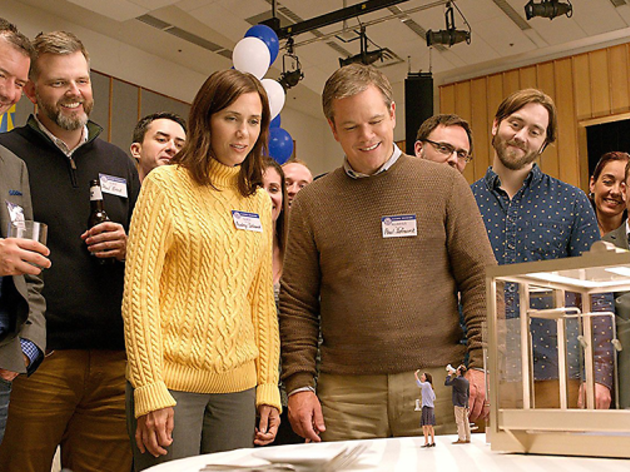 Opens: Dec 26
A financially strapped couple (Matt Damon and Kristen Wiig) decide to undertake a radical surgical procedure and be shrunk to the height of four inches tall and relocate to a facility where life is incredibly cheap. Filmmaker Alexander Payne (Election, Sideways, The Descendants) offers a timely satire of male crisis and global inequality that morphs from high concept comedy into something wholly unexpected with the arrival of a hard-partying Serbian neighbour (Christoph Waltz) and a Vietnamese cleaning woman (Hong Chau).
See this if you liked: Stranger than Fiction
Time Out tagline: "Unhappy? Try a shrink."
Opens: Dec 26
The director of I Am Love and A Bigger Splash, Luca Guadagnino, working from a screenplay by veteran filmmaker James Ivory, offers a soaring, heartbreaking tale of coming out, based on André Aciman's acclaimed 2007 novel. In the summer of 1983, the 17-year-old son of a professor of antiquities is swept off his feet by Oliver (Armie Hammer), the chiseled, charismatic grad student flown out by his father for a season of research.
See this if you liked: Carol
Time Out tagline: "Vote yes... to the year's most seductive romance."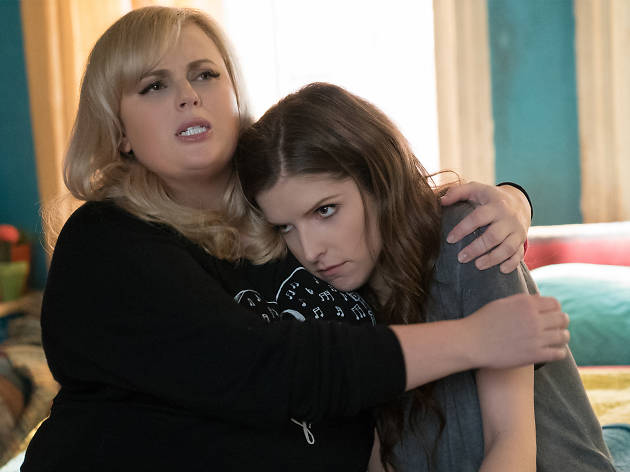 Photograph: © Universal Pictures / Quantrell D. Colbert
Opens: Jan 1
It's an Aussie showdown in the third and final a cappella comedy. Struggling with life in the real world after their college triumphs, the harmonising Bellas reunite to travel overseas for a USO tour, where they clash with another all-girl group led by Calamity (Ruby Rose). If the trailer is any indication, Rebel Wilson's Fat Amy will steal every scene, while the snarky judges (Elizabeth Banks and John Michael Higgins) rip them all to shreds.
See this if you liked: Pitch Perfect 2
Time Out tagline: "It's time to cut the chords."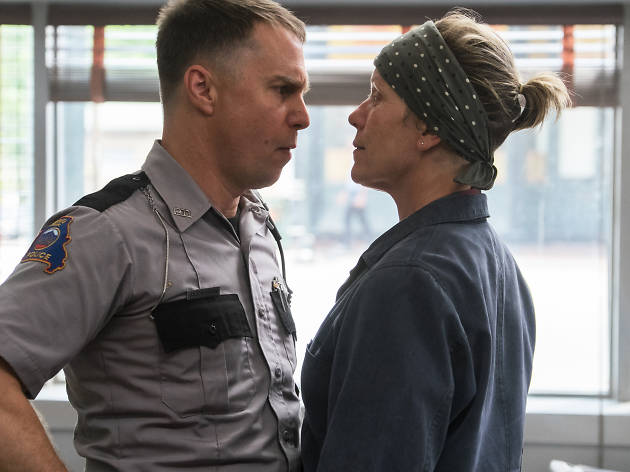 Opens: Jan 1
Irish playwright/filmmaker Martin McDonagh's latest dark comedy is getting Frances McDormand some of the best reviews of her career. She plays a furious mum who seeks vengeance for the unsolved murder of her daughter. Her first tactic is a bit of public advertising, shaming the police for their inaction. Sam Rockwell, as a racist cop, is also getting Oscar buzz.
See it if you liked: In Bruges
Time Out tagline: "Justice advertises."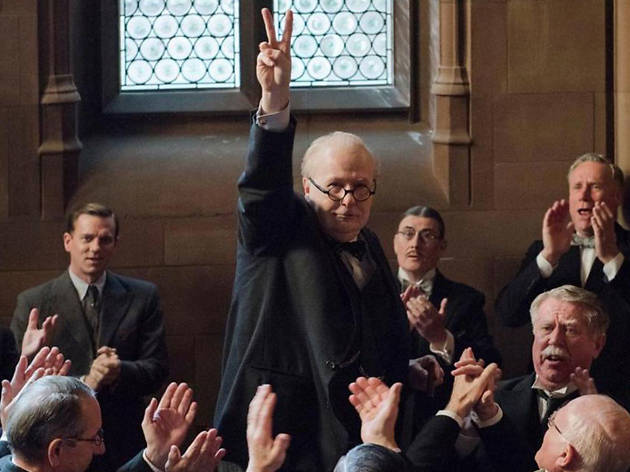 Opens: Jan 11
Never in the field of Oscar contention has so much been owed by so many as to Gary Oldman. He's only ever been nominated once (for Tinker Tailor Soldier Spy), but the UK veteran looks like a lock this year for his portrayal of indomitable UK Prime Minister Winston Churchill, during the early days of World War II when it seemed the country would fall to the Nazis. Ben Mendelsohn plays King George VI in the film, directed by Joe Wright (Atonement).
See it if you liked: Dunkirk
Time Out tagline: "Just when you thought it was safe to invade Britain…"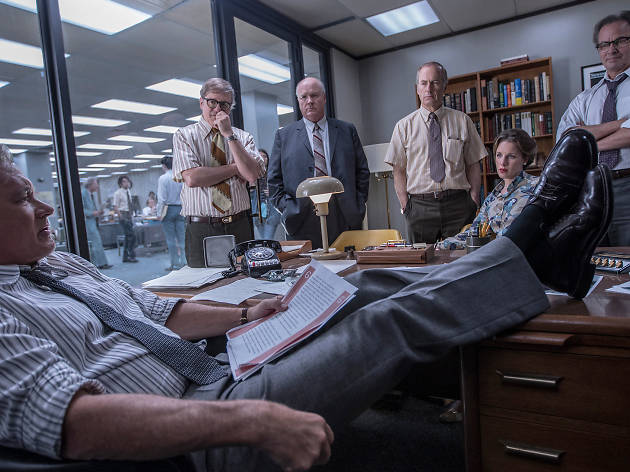 Photograph: Niko Tavernise / 2017 Twentieth Century Fox
Opens: Jan 11
Steven Spielberg's latest tackles the Washington Post and its 1971 decision to publish the classified Pentagon Papers (a government report revealing secrets about America's involvement in Vietnam). Meryl Streep stars as publisher Katharine Graham; Tom Hanks is editor Ben Bradlee.
See it if you liked: All the President's Men
Time Out tagline: "This just in: your government lied to you."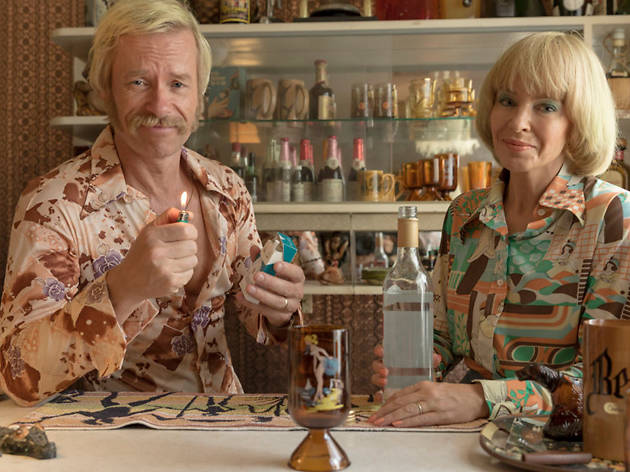 Photograph: Becker Film Group / Vince Valitutti
Opens: Jan 11
Stephan Elliott looks to finally match the popularity of Priscilla with an outrageous comedy about wife swapping and bad parenting, set in an Australian suburb during the 1970s. Guy Pearce, Kylie Minogue, Asher Keddie, Jeremy Sims, Radha Mitchell, Julian McMahon and Jack Thompson (natch) don the wigs, sideburns and paisley. The movie features a blue whale that washes up on the beach and begins decomposing; expect plenty of equally pungent social commentary in a film whose original title was Flammable Children.
See it if you liked: Don's Party
Time Out tagline: "Welcome to the '70s. Roll up the windows. Do not leave your vehicle."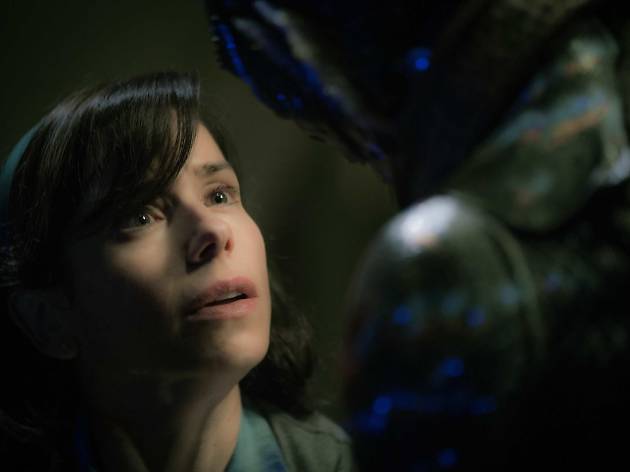 Opens: Jan 18
The new film from Guillermo del Toro is a gothic romance between a captive mer-man (Doug Jones) and the mute cleaning woman (Sally Hawkins) who works the night shift at the top-secret government research facility where he's held captive in an aquarium. Set in the 1960s, the film is a cold war allegory that tackles segregation, sexuality and civil rights. It won the top prize at the Venice Film Festival.
See it if you liked: Pan's Labyrinth
Time Out tagline: "How deep is your love?"
Opens: Jan 25
Warwick Thornton follows the triumphs of Samson & Delilah and We Don't Need a Map with a hugely acclaimed outback western set in 1929. Bryan Brown plays a trooper on the trail of an Aboriginal stockman (Hamilton Morris) who has killed a white farmer in self-defence. Hailed as a classic drama of pursuit, this one shines a spotlight on racism in Australia.
See it if you liked: The Chant of Jimmie Blacksmith
Time Out tagline: "Once upon a time in the Northern Territory…"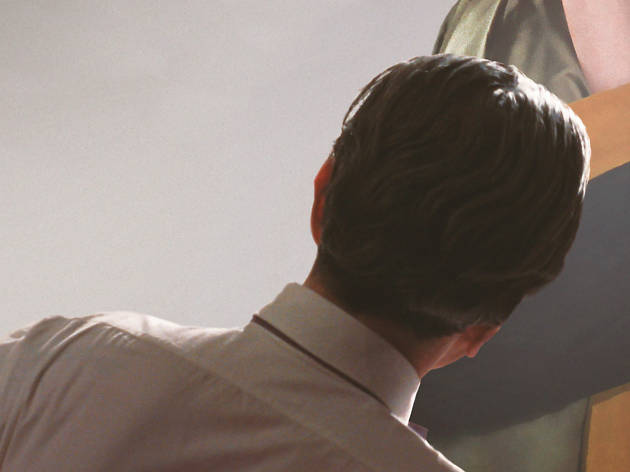 Photograph: © Universal Pictures
Opens: Feb 1
Well, this sucks: Daniel Day Lewis says Phantom Thread will be his final film. But if the method acting great really retires from acting, he's stacked the odds in favour of a worthy swansong, reteaming with Paul Thomas Anderson, who directed him in the masterful There Will Be Blood. Anderson's original screenplay concerns a famous fashion designer in the 1950s who becomes involved with a strong-willed young woman (Luxembourg-born actor Vicky Krieps). Will Day-Lewis make history and go out with Oscar number four?
See it if you liked: Coco Avant Chanel
Time Out tagline: "He's got the Oscar race all sewn up."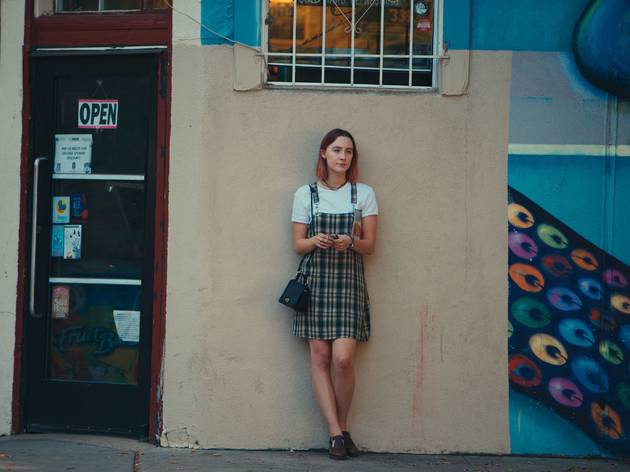 Opens: Feb 15
Greta Gerwig's first film as solo writer-director is a delightful, semi-autobiographical portrayal of her final year of high school in smalltown California in 2002. Saoirse Ronan is the rebellious title character, who enjoys a hilariously antagonistic relationship with her mum (Laurie Metcalf) and dreams of attending an East Coast college.
See it if you liked: The Edge of Seventeen
Time Out tagline: "In Sacramento, nobody can hear you scream."
Films screening in Melbourne now