What to do if it rains at an outdoor cinema
You've booked your tickets. Then the heavens open. Here's your next move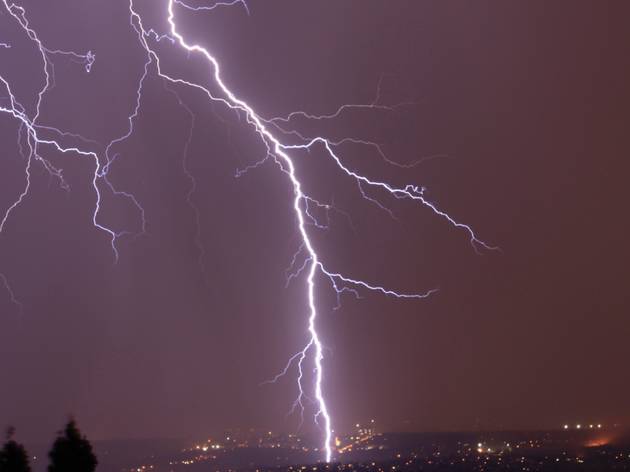 Given the whole four-seasons-in-one-day thing, Melbourne has a surprising number of open-air cinemas. If you're going to a screening at one, you should come prepared for sudden cold snaps or downpours. But if it's a washout, do you get a refund, or are you expected to eat your popcorn in a puddle? Here's what you should do when the weather turns crap.
Wet weather? Take a look at our guide to rainy day activities in Melbourne. Or wash away your troubles and hunker down in one of our city's best wine bars.
Things to do, Pop-up locations
You get a bit more notice at these pedal-in movie events: the organisers will make a bad weather call 24 hours before the screening and contact ticket holders via email and SMS. You can get a refund or an exchange. If a screening has to be cancelled during the night due to bad weather the ticket holder will likewise be entitled to a refund or exchange. If you got your tickets at the door, you'll get a redeemable hologram season ticket to redeem for a show of your choice from the remaining calendar of screenings.
Rain stopped play? Get on your bike and explore everything else
Coburg
has to offer.
Check out Melbourne's best outdoor cinemas
Nice weather means spending warm evenings watching new releases and cult classics; here are our favourite outdoor cinemas.