The year's winding down, and you know what that means? No, not Christmas, silly. The Night Noodle Markets are back!
Melbourne's annual Asian food market has taken over Birrarung Marr for a showcase of street food favourites from Japan, the Philippines, Taiwan and more. Park yourself on the hill and eat your way through old favourites, new contenders and one-off creations from the likes of Mr Miyagi, Gelato Messina, Hoy Pinoy and Red Spice Road.
Food-wise, it seems the "noodle" memo got thrown out in the wash again – but we're not complaining. There are plenty of flavours to sink your teeth into this year; below are some of our favourites.
1. Puffles' OTT savoury puffy jaffle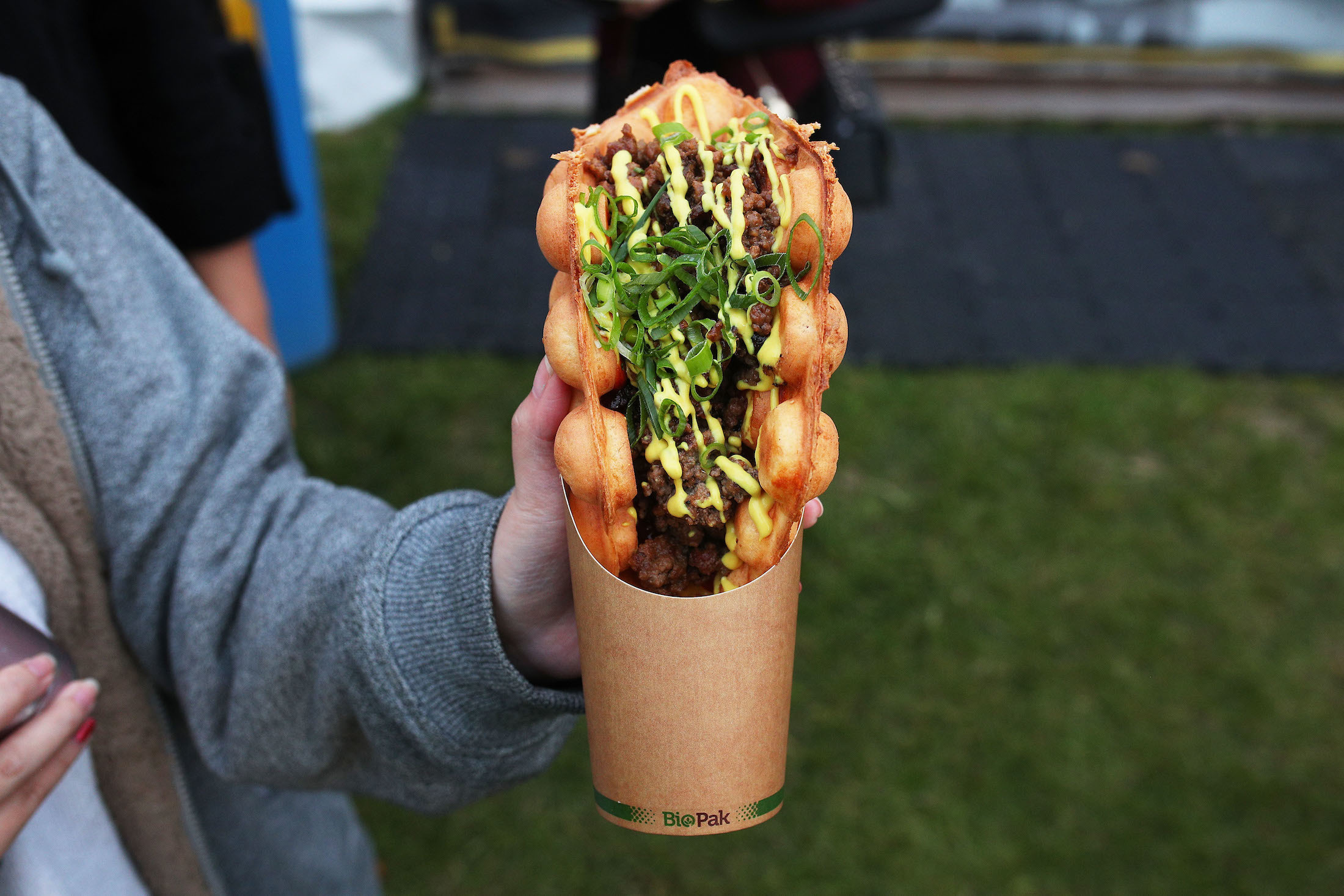 A cheeseburger puffle? You better believe it. This has chopped bulgogi beef patty mixed with melted cheese and drizzled with kewpie mayo, mustard, spicy ketchup, pickles and served in a cheese waffle.
---
2. ZOMG Sando's Japanese-style sandwiches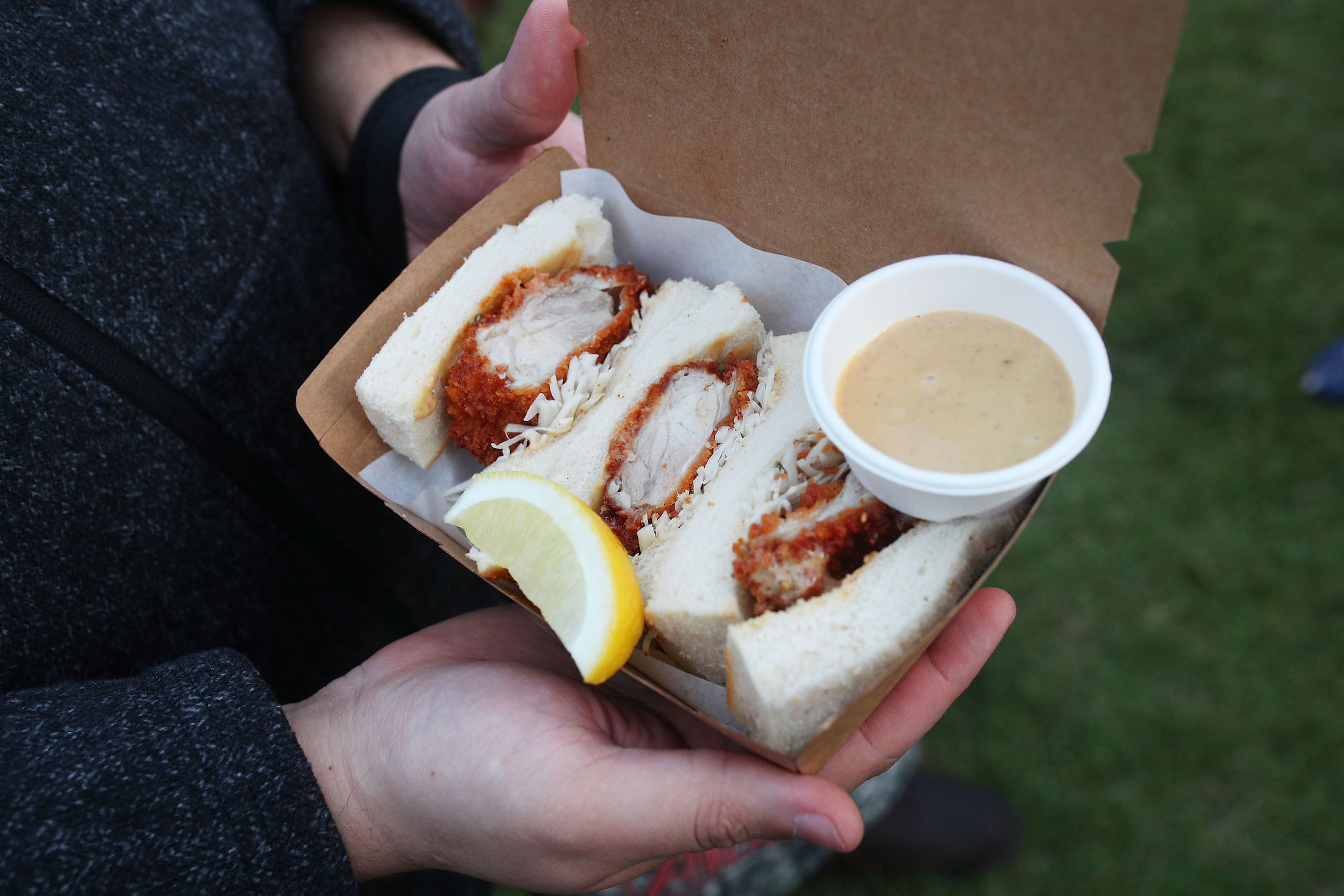 There are two kinds of these hefty sandos available: a chicken katsu sandwich with soft white bread, fresh white cabbage, panko-crumbed chicken katsu and the signature 'zomg sauce' (it's kewpie mayo with a hint of sesame), as well as a panko-crumbed kobe wagyu beef version, which has a marble score of +7.
---
3. Black Star Pastry's signature cake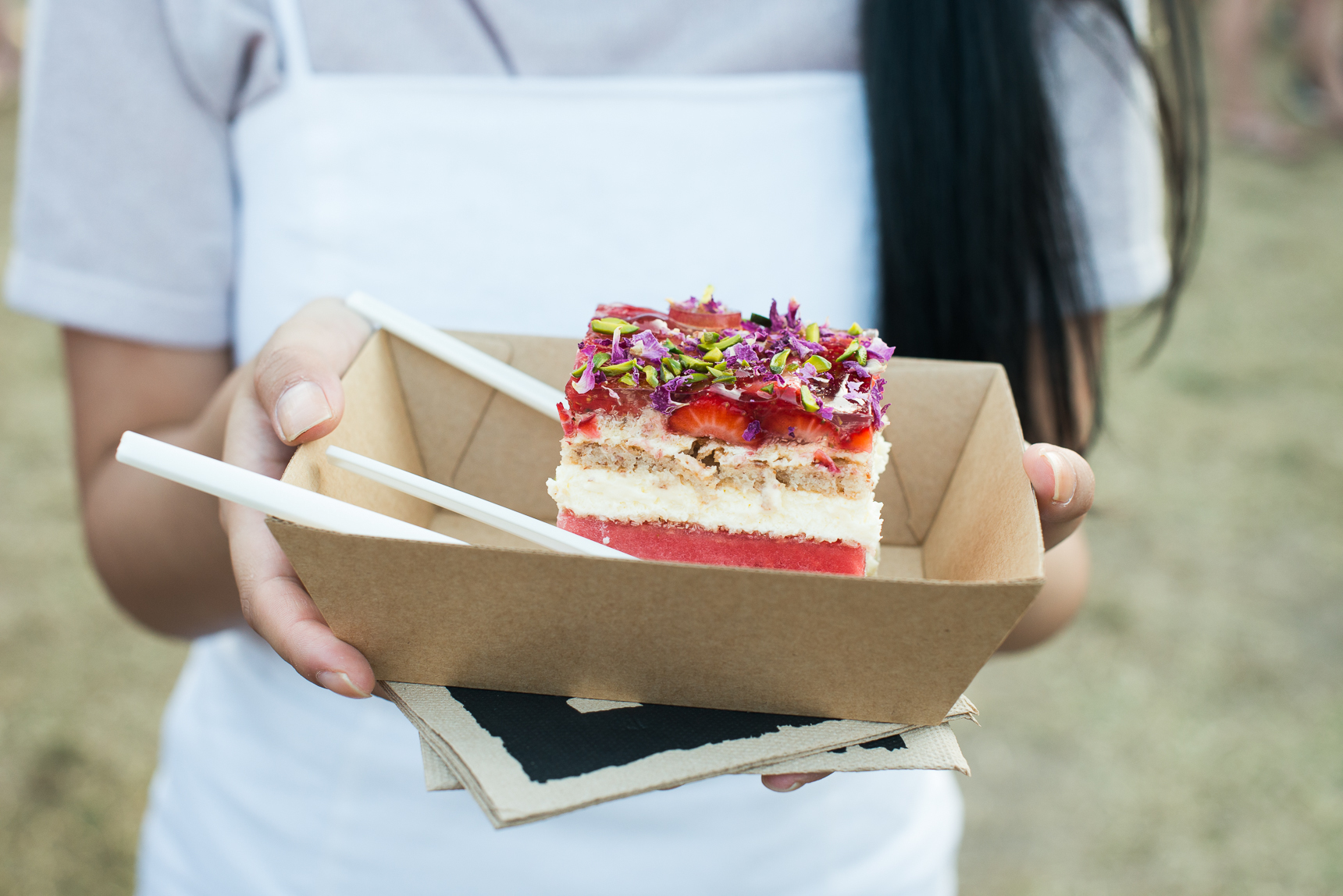 It's a favourite for a reason, and Black Star's strawberry watermelon cake still delivers. It's two layers of almond dacquoise, rose-scented cream, watermelon, strawberries and garnished with pistachios and dried rose petals. Divine.
---
4. Oriental Teahouse's top-notch dumplings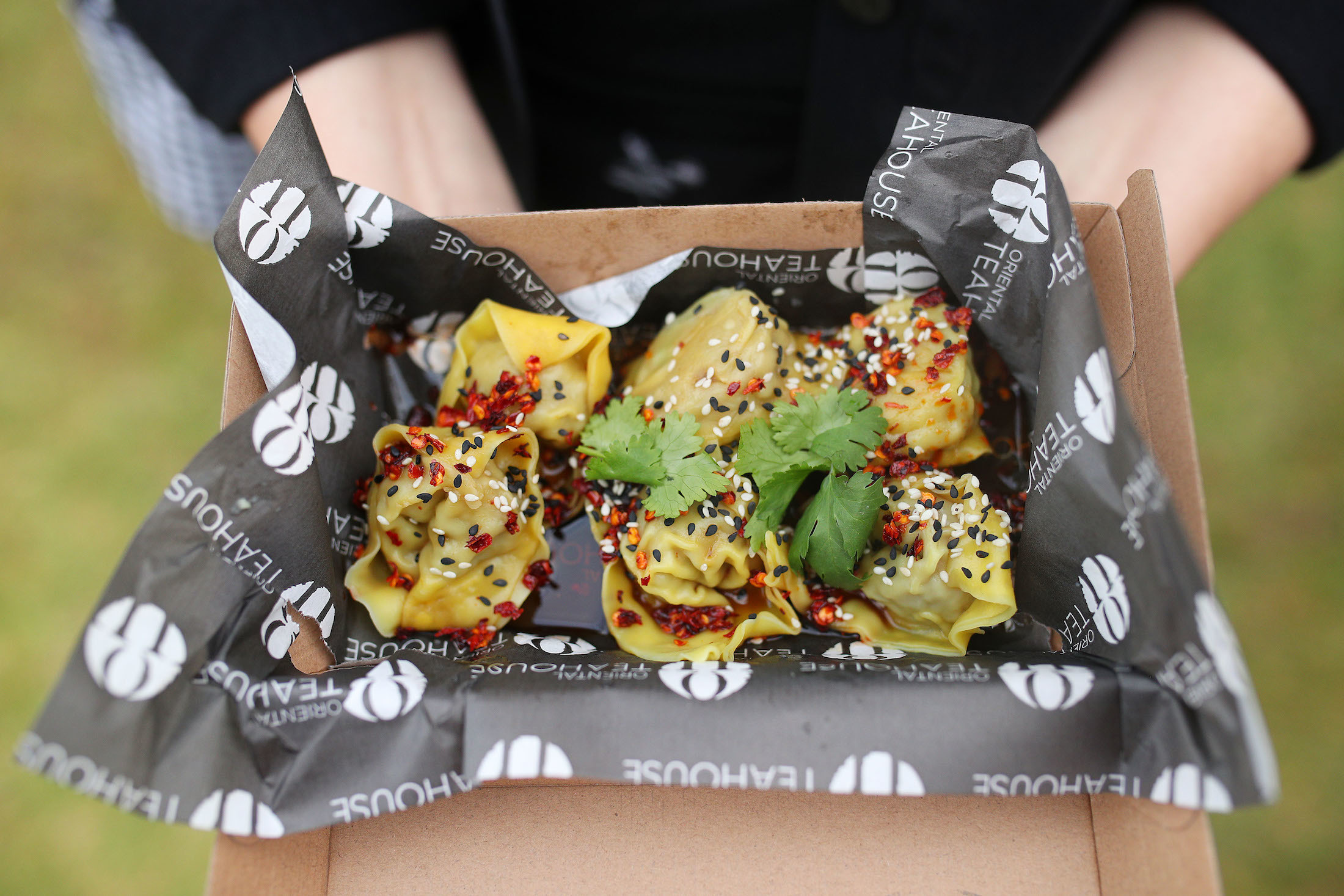 Get stuck into some pan-fried pork and chive dumplings, ginger prawn dumplings or chilli wagyu beef dumplings.
---
5. Flying Noodles' gravity-defying 'Way of Dragon'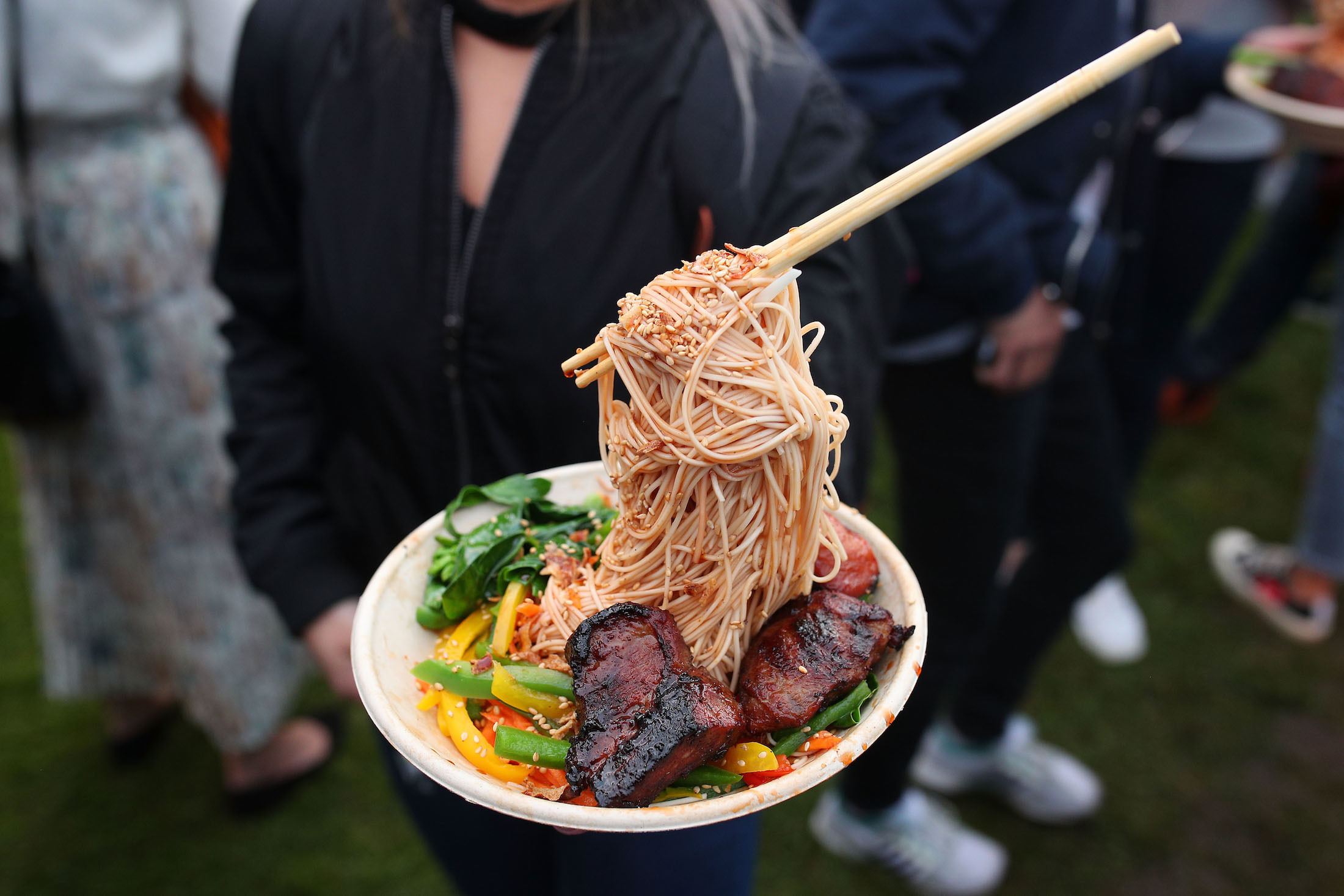 HOW?! We genuinely have no clue, but if you're game enough to figure out how these noodles are staying upright, you'll also get to dig into slow-grilled pork belly with honey sauce and served with a range of veggies.
---
6. Wonderbao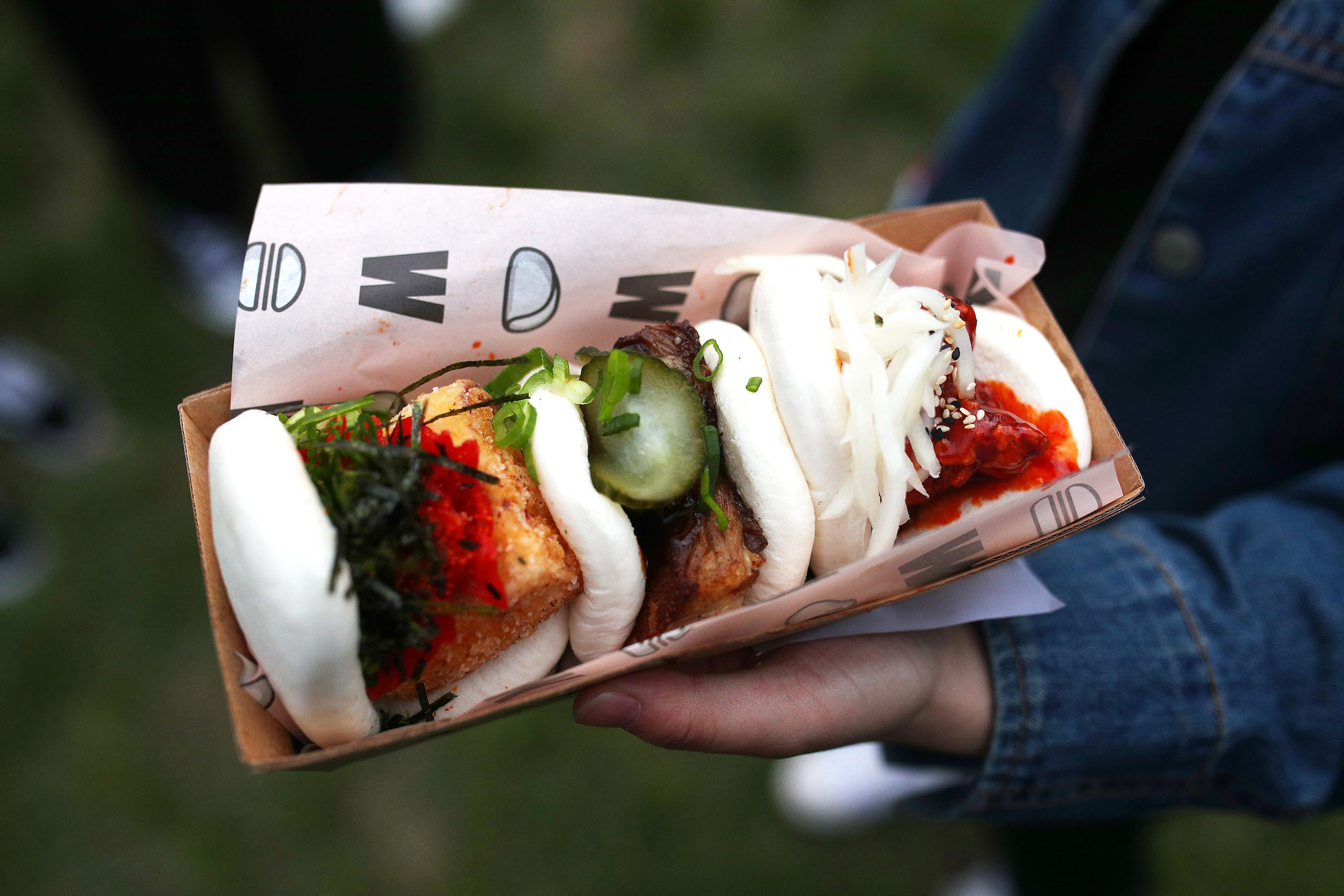 There's no denying Wonderbao has perfected fluffy bread baos, and this year the team are serving them trio-style for the masses. Grab a guabao box with your choice of three guabaos, including Korean fried chicken, roast pork belly or teriyaki tofu.
---
7. Hoy Pinoy's 'Inihaw Na Manok'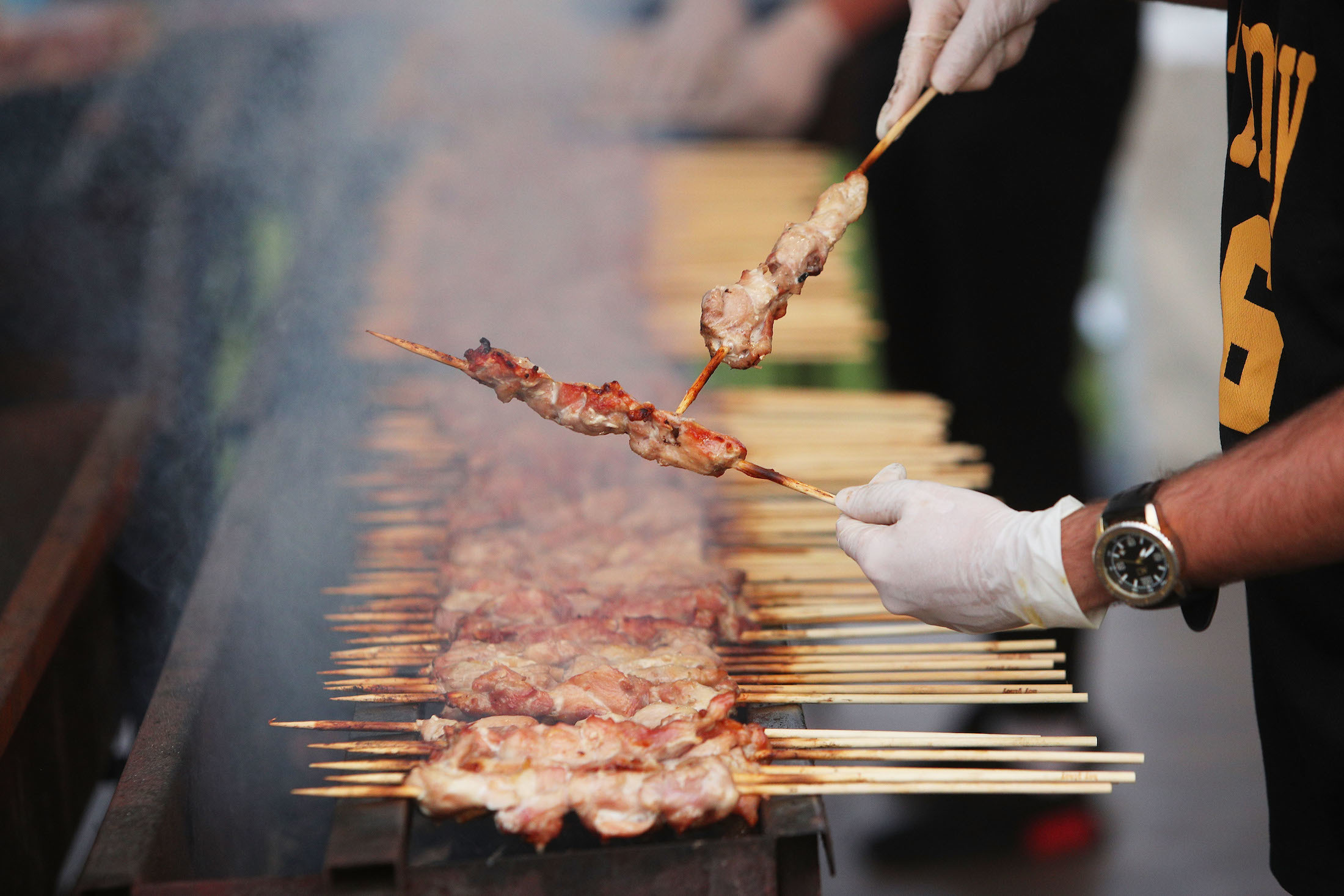 Piping hot barbecue chicken skewers with a traditional glaze that you can gnaw on like the animal that you are? Yep, it's possible at both Hoy Pinoy stalls.
Be quick, the Night Noodle Markets are on until Sunday, November 25.