Asia TOPA: Members' Dining Room by Victor Liong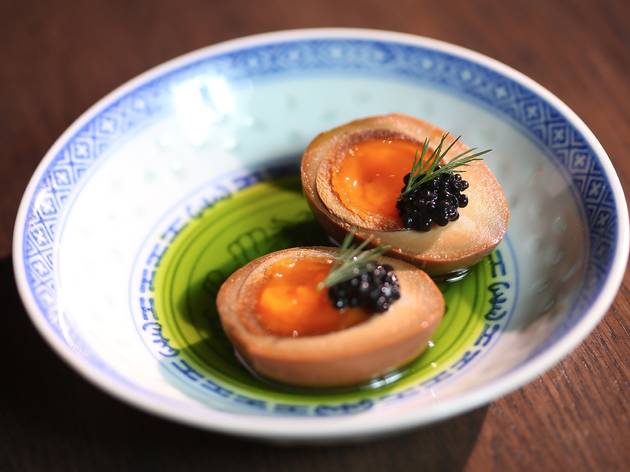 Settle in for a pop-up modern Chinese banquet by Lee Ho Fook's Victor Liong at Arts Centre Melbourne
The Asia TOPA festival is a massive multi-venue festival of theatre, visual arts, dance and discussions. Settling in for its inaugural year, Asia TOPA and Arts Centre Melbourne will be teaming up with three of Melbourne's best chefs for three equally exciting dining experiences.
Transforming the exclusive Members' Dining Room at Arts Centre Melbourne's will be Lee Ho Fook's Victor Liong who is bringing four- and six-course modern Chinese banquets, designed especially for the festival.
Running from Friday February 17 to Sunday March 5, Liong will be serving Xin jiang spiced lamb racks, fish fragrant eggplant, steamed barramundi and chocolate, oolong tea and red miso desserts.
Normally available only to members, the flashy dining space will be open to the public only for a short amount of time. Settle in for a banquet before checking out the must-see Cry Jailolo contemporary dance performance by Ekosdance company.
Take your pick of the Asia TOPA lot with our hit list of highlights.