CBD lunch guide: Eating alone
Forever (eating) alone? Suffer in silence no more at these convivial dining dens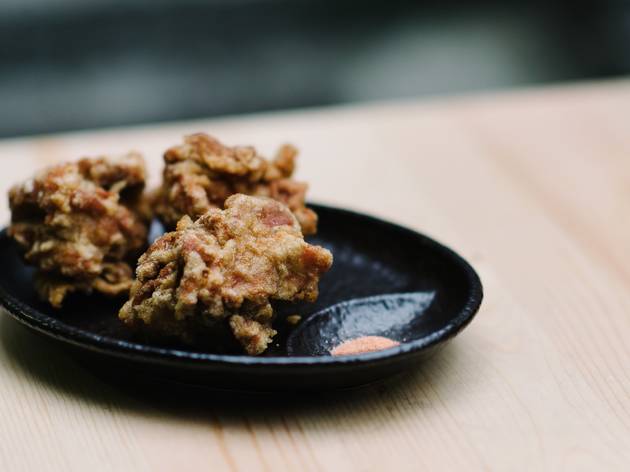 Forever (eating) alone? Suffer in silence no more. Food is made for sharing, so when the daily grind is getting you down, shake it off by rubbing shoulders and clinking glasses at these friendly dens. If you're not in the CBD, check out our guide to Melbourne's best lunches, or make it easy with our round-up of Melbourne's best burgers.
Best solo lunches in Melbourne
1
Hakate Gensuke serves up some of the best tonkotsu ramen in town, with rich, porky broth and noodles cooked how you like 'em. You'll have to queue up to get a seat, and if you're alone, you'll be seated at the high bar, elbow to elbow with fellow noodle-slurpers.
3
One of Melbourne's first espresso cafes, Pellegrini's is a tiny space with long Formica counters, perfect for enjoying a big bowl of comforting carbs and a casual chat. The menu, decor, and most of the staff here haven't changed in decades - here's hoping it never does.
4
Andrew McConnell's big and bumping Asian diner is about as convivial as you can get, with huge communal tables and a menu made for sharing. For dinner, you might have to queue for over an hour, but at lunch you can make a booking to secure your spot in pork-bun heaven.
5
The ultimate hipster spot, this combination café, bespoke shoemaker and barbershop is also one of the nicest spaces in the CBD. Grab a sandwich and an excellent coffee and plonk yourself down at the central table to mingle with Melbourne's creatives.
More of Melbourne's best meals
Here's to sandwiches, champagne and Sunday roasts. Lunch, we salute you and all of your delicious possibilities.