Gazi's Bend Over Box is your favourite CBD lunch this winter
Sick of the lunch options near your office? Gazi's lunch special is fresh, easy and delicious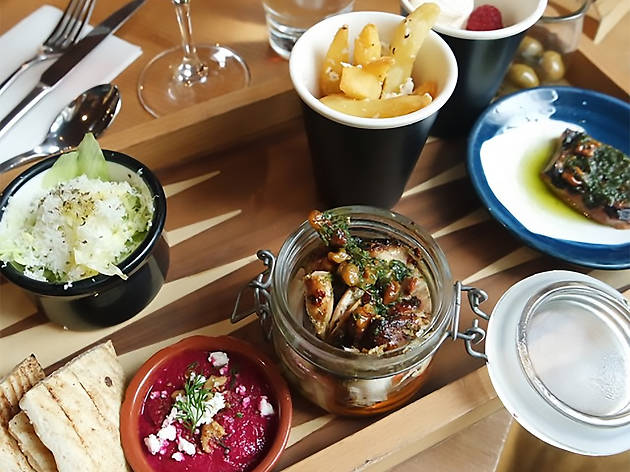 There's a great express lunch in town, and it's called the Bend Over Box. If you're already a fan of Gazi's mod-Greek cuisine (we dream about those soft shell crab souvas regularly) then you'll need no convincing that Gazi's new Bend Over Box is where you want to be at lunchtime.
For $27.50, you'll get olives, pita, dip, meat, fish, salad, Gazi's delicious garlic and feta chips, and something sweet to seal the deal. Not only is it the easiest way to eat a gourmet lunch during the work week, but the healthy mix of protein and greens is a sure way to stay strong this winter.
The Bend over Box is available from Monday to Friday until 3pm.
Feel like splashing out on some fine dining? Head to George Calombaris' Press Club in the heart of the CBD for a truly memorable meal.