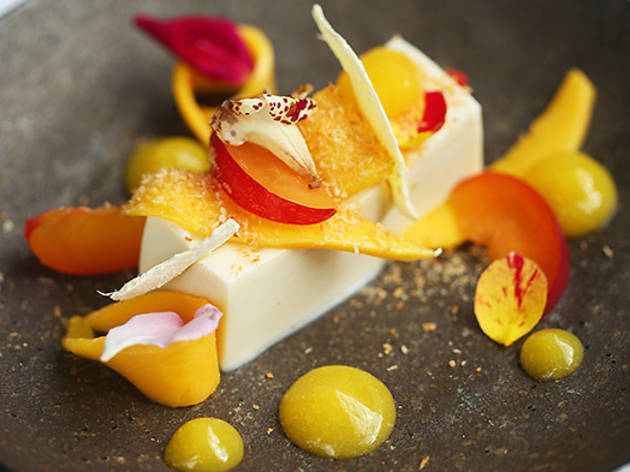 1/12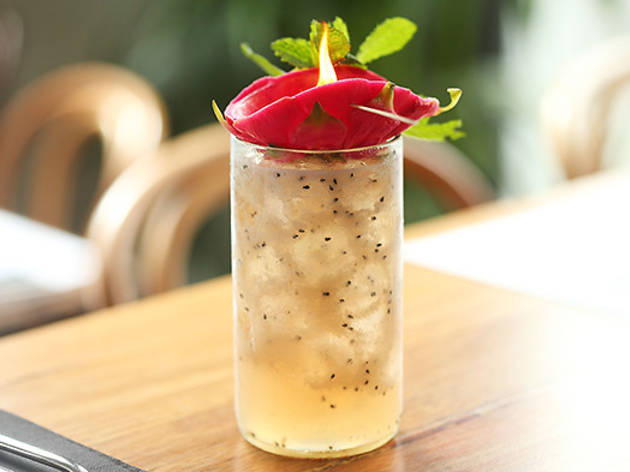 2/12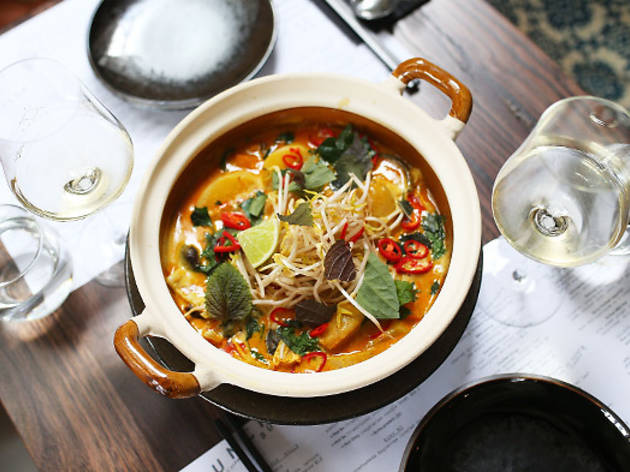 3/12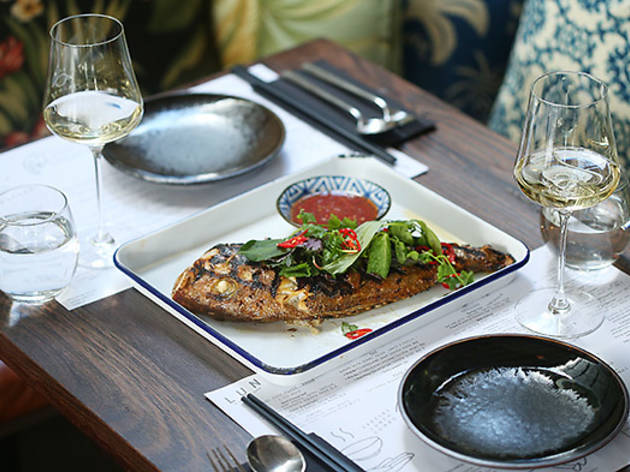 4/12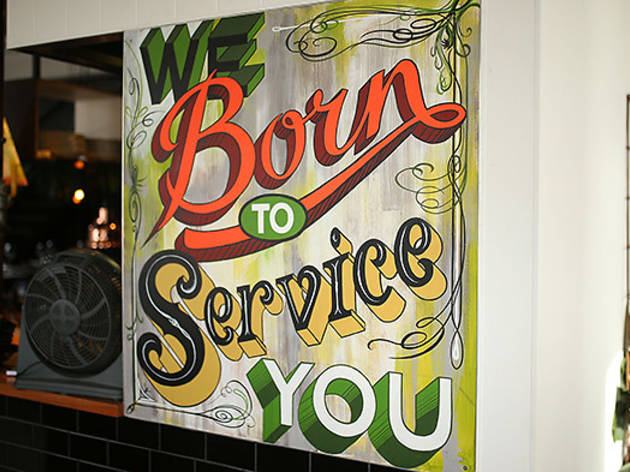 5/12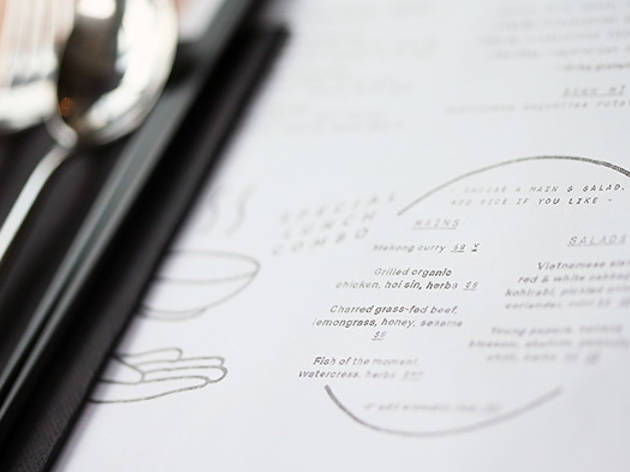 6/12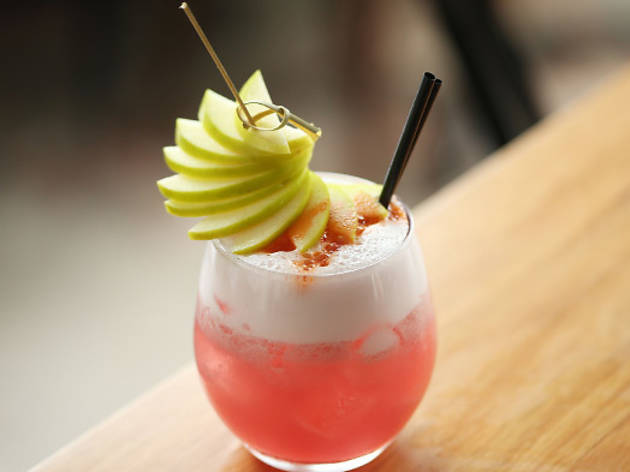 7/12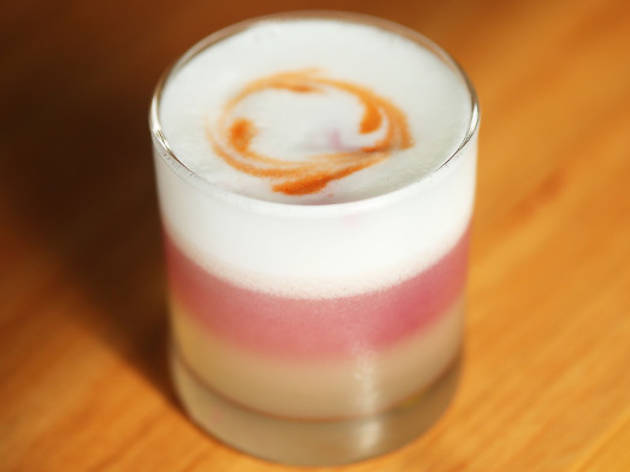 8/12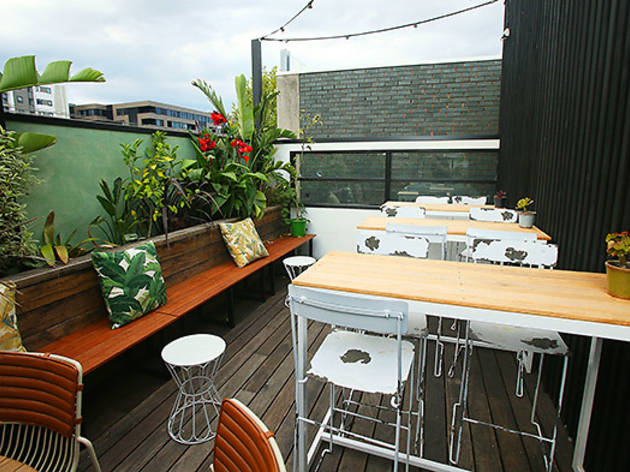 9/12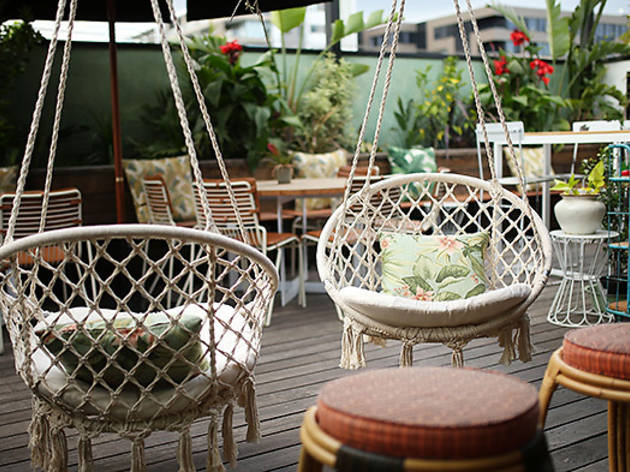 10/12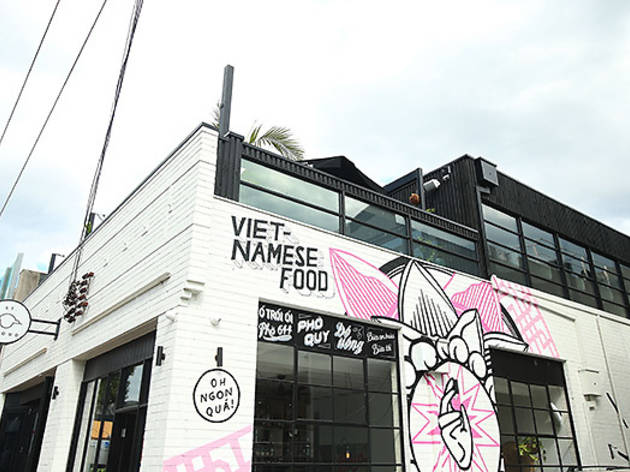 11/12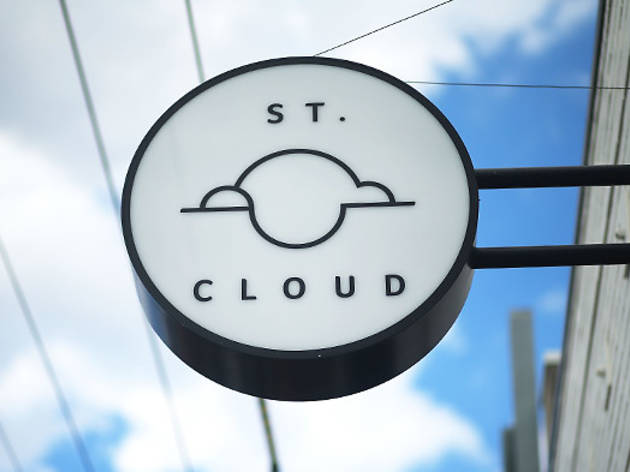 12/12
Flavoursome Vietnamese fare and cracking Asian-inspired cocktails are drawing big crowds to this Hawthorn East warehouse conversion
Surrounded by dowdy-looking car dealerships as it is, it's hard to miss St Cloud, a striking white-brick building with large, black-framed windows and a gargantuan pink flower design on the side wall. On a warm Tuesday evening, it's popping at the seams; people spill out of the double-storey warehouse, some queueing, others waiting for a seat and all keen to get their mitts on some Vietnamese fare.

There are several seating options: there's street-side if you don't mind narrow tables, rickety benches and indomitably sociable summer flies; the stylish ground floor, with bentwood chairs, low-slung lights and plenty of greenery; or upstairs in the luscious, light-filled rooftop area.

Once parked, settle in with an Asian-inspired cocktail with Vietnamese mint, coconut, lime and ginger. Or, if you're not drinking, the bold flavours of a ginger lemonade or a coconut milk slushie will grow on you with every sip. There's also a good range of wines, such as Fritz's Riesling 2013 and the Villa Wolf Gewürztraminer 2014, that can handle the spice of Vietnamese food without overpowering its light, fragrant flavours.

The "smallish dishes" are definitely small, so err on the side of ordering up. The fish spring rolls are fresh and spiked with turmeric, but there are only four and they're on the slim side, though iceberg lettuce shells and herbs deliver some bulk. Also petite, though delicious, are the scallops, whose savoury-salty oomph comes courtesy of diced lup cheong (Chinese sausage) and black bean.

The large dishes are more satisfyingly proportioned. Take the grilled fish of the day: when we visited, it was a whole flathead whose milky eyes, bared teeth and tail were all present when served. Pretty, no, but tasty, yes, its fresh and flakey white meat simply, and successfully, paired with a sweet nuoc cham dipping sauce. The Mekong claypot is a mild coconut vegetable curry, with capsicums, onions, carrots and potatoes, that's pleasantly warm with chili and ginger, and zesty with whole juicy lime segments. Make sure you order rice for some serious sauce moppage.

To finish there's a pandan panna cotta. Delicate, pale green and milky, it comes quivering to your table, glides onto the spoon and brings a subtle conclusion to the meal.

Service is friendly, though distracted and patchy at very busy times. There can be confusion, with several neighbours enquiring after a long-awaited dish. Maybe this is an early-days issue that won't be an issue once the wait staff find their groove.
---
Venue name:
St Cloud
Contact:
Address:
644 Burwood Rd
Hawthorn East
Melbourne
3132

Opening hours:
Tue-Sun 11.30am-2pm & 5.30-10pm
Transport:
Nearby stations: Auburn