The best Korean barbecue in Melbourne
Korea's most popular culinary export since kimchi will leave you satisfied with smoky, charred meaty deliciousness.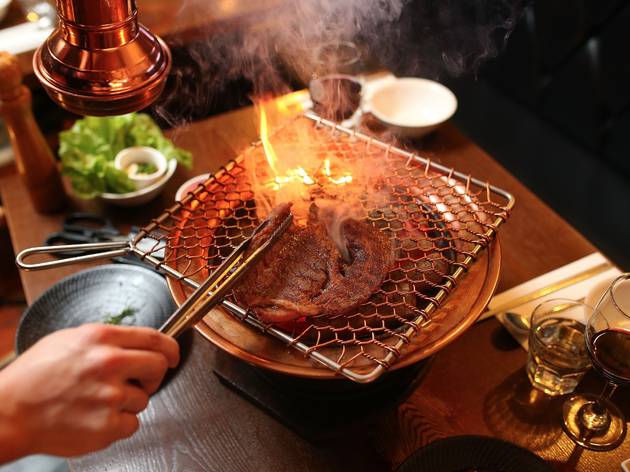 Forget the deep south, turns out Korea is the king of the grill. A champion of communal dining, the Korean barbecue is all about gathering around a flaming hot grill and passing smoky cuts of barbecued beef between friends. As with most Korean cuisines, the sides are part of the main event, and the best barbecue restaurants are the ones dishing out the best banchan dishes.
If you're all about dining by cuisine, check out our round-up of the best Japanese restaurants in Melbourne and the city's best Italian restaurants.
Melbourne's best Korean BBQ restaurants
Feel like more Korean?
Korean cuisine has made its way into Melbourne's culinary scene somewhat quietly. What is undeniable however, is that Korean food has truly influenced mainstream food culture. No one bats an eyelid at a Korean-Mexican fusion dish, gochujang now competes with Sriracha as the next hot condiment, and you'll find kimchi as a side dish in cafés. We're going to give credit where it's due with a beginner's guide to some of the main players of Korean cuisine.
The best fried chicken in Melbourne
Not everyone can meet the fierce standards of our American and Korean expats, but these joints are coming pretty damn close to perfecting the ancient art of battering and deep frying poultry.