The best poke in Melbourne
This fish salad from Hawaii is quickly catching on in Melbourne. We find the best ones you should try this summer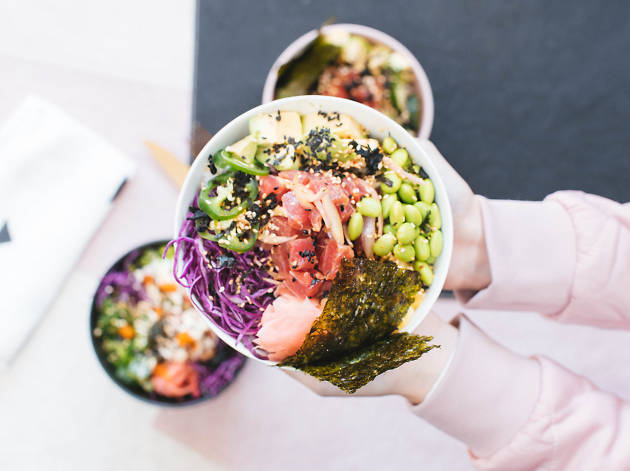 Poke (pronounced poh-kay), is originally a raw fish salad dish from Hawaii, sometimes served as an entrée on its own or on rice as a light meal. The dish is heavily influenced by the Japanese donburi or rice bowl dish, with the fish (commonly salmon, tuna, or kingfish) tossed with vegetables, a sprinkling of furikake seasoning, and mirin to flavour the rice.
Melbourne's businesses are now serving these summer-ready fresh salad bowls all over the city. Here are some of the best pokes around Melbourne.
Looking for more lunch options? Check out our cheap eats guide or have a look at our list of the best Japanese restaurants in Melbourne.
Where to get poke in Melbourne
Melbourne's best cheap eats
With so many cheap eats options in Melbourne it's not hard to eat out without breaking the bank. We've got lunch and dinner sorted if you're after a budget feed, so you can save up to go to Melbourne's best restaurants. Pro tip: you can also save a few bucks at some of our favourite BYO restaurants.
Read more