The best tea specialists in Melbourne
Don't know your oolong from your pu'erh tea? These tea houses and tea masters will set you straight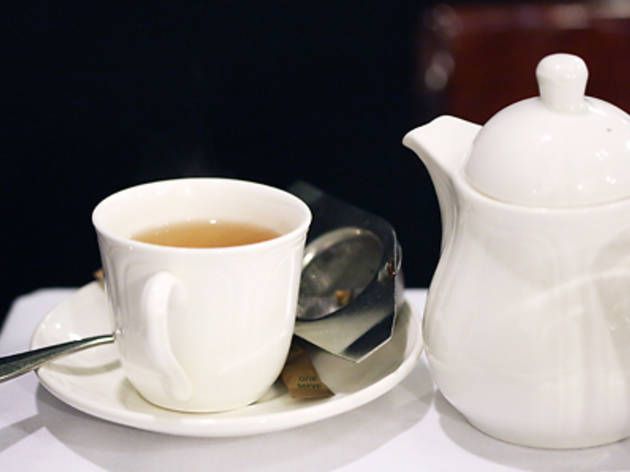 While Melbourne is renowned as a world-class coffee capital, it's also got the chops when it comes to tea. Check out our comprehensive guide to Melbourne's best tea temples.
The best tea specialists in Melbourne
It's hard to go past here for some old-school charm. Enjoy a fancy pot of tea in the salubrious environs, safe in the knowledge that they've been serving tea since 1891.
Enjoy high teas and tea tasting sessions under tea sommelier Sarah de Witt's expert guidance, and then purchase one of de Witt's custom tea blends for home brewing.
Go nuts with over 60 types of teas, covering every choice of black, white, green, oolong, fruit and herbal. You can stop for a drink, or buy it and brew it at home. There's also a great choice of yum cha – and each traditional dish is paired with an appropriate tea.
Serving tea on proper porcelain, this is a place to comfortably unwind with the right tea accoutrements. It's no museum though – you're welcome to play a quick hand of cards with your mates over a pot or two of tea.
You can blend your own perfect brew in this Prahran tea shop. The Imperial Teas Group has supplied high quality tea to more than 60 countries for decades, but Royal Elixir is its first retail outlet where customers can blend tea to make their own dream cup.
The Tea Centre boasts wall-to-wall teas (black, green, white, herbal and tisanes, including specialty organic blends by naturopath Mim Beim) as well as an extensive range of pretty tea wares (teapots, cups, saucers and brewing tools).
Tea Drop's charming staff will let you sample wares, including their brewed teas on tap and iced tea goodness, but make sure that you save space for their specialty – the iced chai (they make their own blend and it's the stuff of which daydreams are made).
The Tea Room is part of the NGV serving a dozen kinds of cuppa including Chinese white peony, which arrives blossoming in a clear pot, and their house blend of chai. Pair your brew with dainties and scones as part of high tea, or stick to lamington macarons.
Enjoy a luxurious, old-world setting where warm cheddar and thyme scones sit atop triple-tier stands, and loose-leaf tea steams from cute china cups.
Show more
Want some cakes with your tea?
Can we tempt you with a mini-cupcake while you decide from a list of 20 different varieties of tea? One of the best things about taking high tea is the undeniable feeling of old-world luxury – not to mention justifying a meal of comprised mainly of cakes.