The best teppanyaki in Melbourne
You might end up with egg on your face, but that's part of the fun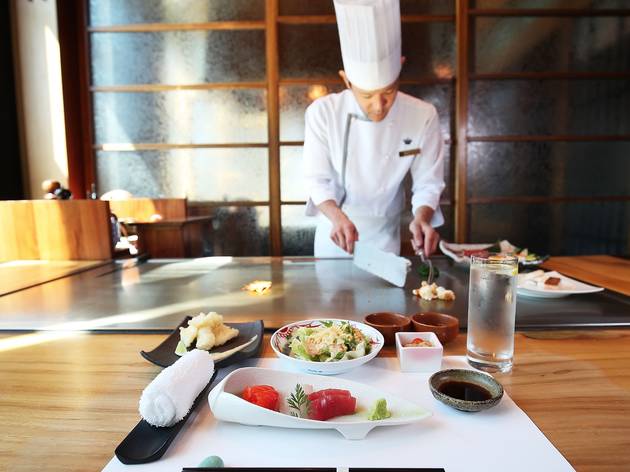 Open kitchens are all the rage these days, but the Japanese have long been ahead of the game when it comes to the theatrics of interactive dining. Whether you want to watch blades move at dizzying speed across a grill or watch flames climb high into the air while you test your hand-eye coordination, teppanyaki is where it's at. From the refined to the raucous, we've put together a list of Melbourne's best.
Try more of Melbourne's best Japanese restaurants, while you're here. Or how about a sushi train?
Melbourne's best teppanyaki
More ace Melbourne eats this way
Unless you have the metabolism of a nine-year-old, and the finances of a Kardashian, you never stand a chance against Melbourne's ferocious dining machine. The openings just don't stop and ain't nobody got time to keep on top of what's what. Except us, that is. So behold, our eat-and-destroy list – a guide to Melbourne's 50 best restaurants.