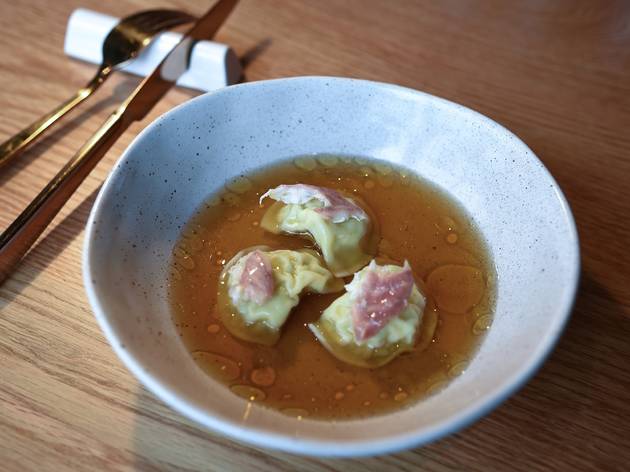 1/7
Photograph: Vince Caligiuri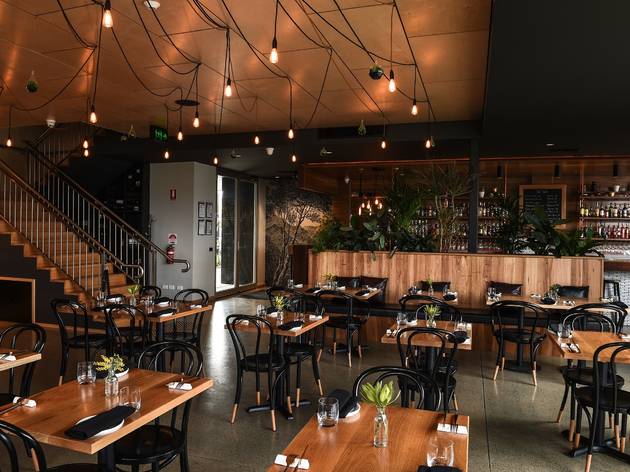 2/7
Photograph: Vince Caligiuri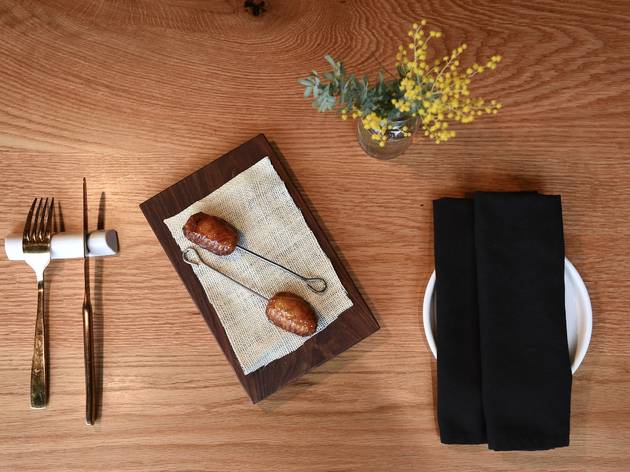 3/7
Photograph: Vince Caligiuri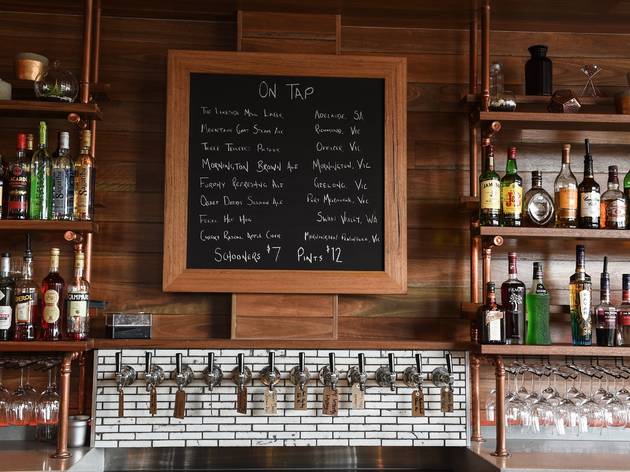 4/7
Photograph: Vince Caligiuri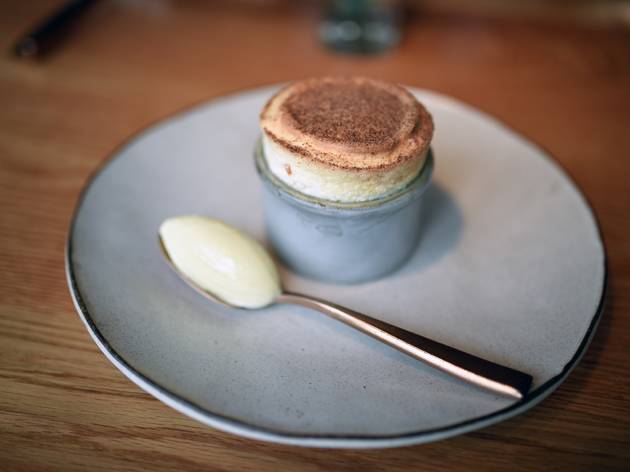 5/7
Photograph: Vince Caligiuri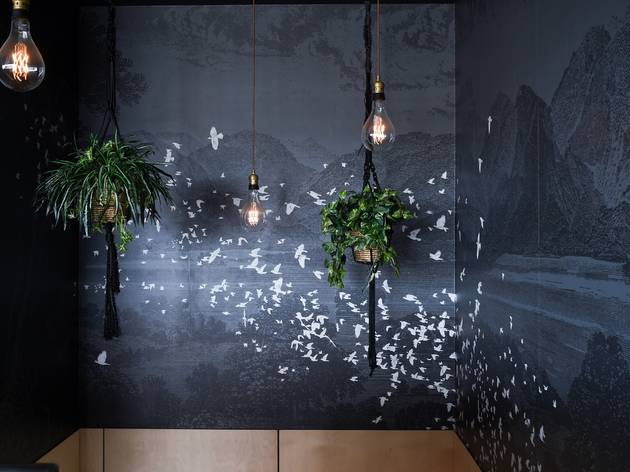 6/7
Photograph: Vince Caligiuri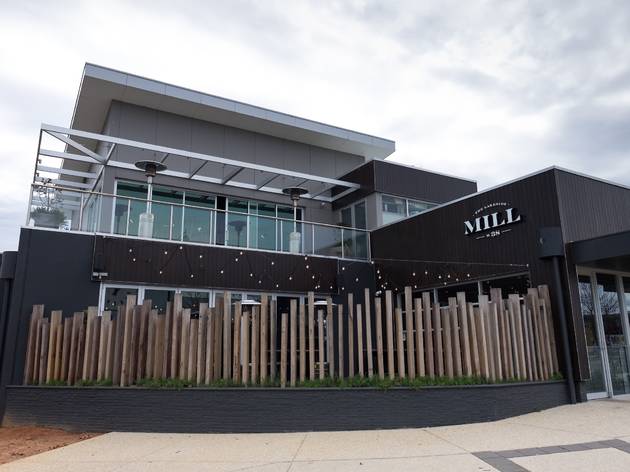 7/7
Photograph: Vince Caligiuri
Pakenham's Lakeside Mill is slaying city-centrism, one chicken mousse lollipop at a time
They're falling like dominoes, the suburbs previously marked in the eyes of food lovers with "Beyond here be dragons". Latest to go is Pakenham, the end of the train line and the start of regional Victoria, where Jake Kellie is busy making city wankers beg forgiveness for their geographical preconceptions.
Kellie was Scott Pickett's right hand man at the Estelle before tying his bindle on a stick and heading 70 kilometres south-east to help open the Lakeside Mill earlier this year. It follows a template most people will recognise: a smart café fitout, polished concrete and timber, Edison light globes, copper pipes, bentwood chairs and stencilled birds, the restaurant artwork du jour. It's the kind of joint every 'burb needs – the modern day version of the blank canvas.
Lakeside Mill's young owner Casey Brent Summerville could have been satisfied with serving the crowds a workaday brunch-to-dinner menu but Kellie is more racing thoroughbred than Clydesdale. By day the Lakeside Mill is good; by night, when you can really get the measure of the chef by going a la carte or hitting a great value six-course degustation for $80, it's great.
Like his former boss Pickett, Kellie is a master of the snackage. Wicked green lozenges of pickled juniper, topped with bronze fennel and lemon verbena powder are a cross between palate cleanser and appetite revver. The chicken mousse lollipops, a deboned piece of golden-tanned skin-on chook, wrapped around chicken mousse and sticky with jus gras, are rippingly good, albeit slightly awkward to eat. Kellie doubles down on potato – like plenty of the produce coming out of this kitchen they're grown nearby – ladling smoked vichyssoise like sauce onto fried skins and punctuating the lot with bright little bits of candied citrus peel.
The only thing that really fails to fire is the final savoury course – rare sliced roasted lamb that's too chewy, berlotti beans that are too... erm... chewy. But there's a pasta dish – agnolotti stuffed with Balmain bug mousse – sitting in kelp broth with little swatches of smoked eel that's quite simple and quite brilliant, and an orange marmalade soufflé that arrives at the table pouting and ready for its close-up.
It's degustation without the more egregious aspects of fine dining, a bit like neighbouring Beaconsfield's wonderful O.My, which makes it entirely apt O.My's young somm Chayse Bertoncello has complied a wine list that doesn't stray too far from the region (the Yarra Valley Punt Road sparkling was a well-priced wingman through the meal) with a smattering of the natural clique dropping to say hi. It works well. And not to lessen Kellie's achievements, which are eminently laudable, but special mention must also go to the golden cutlery. Now that's the kind of thing that makes a gal feel special.
Venue name:
The Lakeside Mill
Contact:
Address:
1/38 Lakeside Blvd
Melbourne
3810

Opening hours:
Wed-Fri 11am-late; Sat 7am-midnight; Sun 7am-late