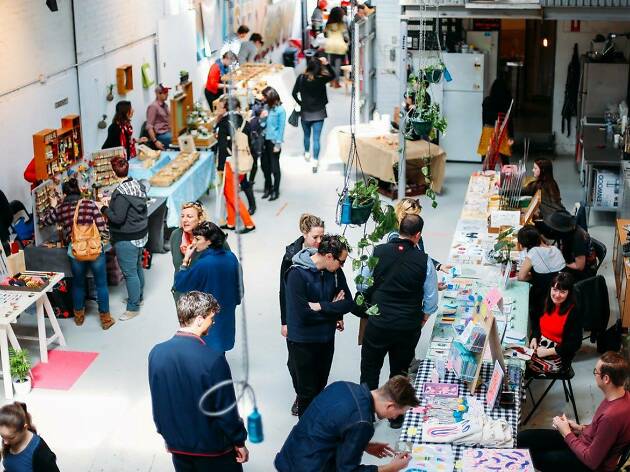 Christmas markets in Melbourne
Find gifts of the handmade variety at these December markets
Summer holidays are the time for family, friends, feasting and forgetting to buy presents until the last minute. Lucky for you, Melbourne has a number of December markets, giving you ample opportunity to grab gifts that will make your loved ones smile.
Plus we've got lots more gift ideas if you're really stuck. Shopping done? Celebrate with a bevvie at one of our best rooftop bars.
Christmas markets in Melbourne
Each Saturday and Sunday the Rose St Artists' Market gathers some of Melbourne's most exciting artists and designers to display their wares and talk all things handmade. The market has been buzzing since 2003 and is modelled off similar markets in London, Berlin and New York. Weave your way through the crowds and duck into the warehouse to check out the handmade fashion, food and curios for sale. The artists are usually on hand to compare crochet needles and discuss their work, so drop in for a squizz, a chat and a haircut from the resident hairdresser.
Arts Centre Melbourne isn't only great for the odd show or even for a meal and a tipple at the Barre. In fact, every weekend the grounds of the arts precinct's hub come alive with market stalls selling everything from handmade leather wallet to locally made art by the city's designers and small business owners. Situated a short walk from Flinders Street Station, everything on offer at the market has been locally made, and the market also features a great range of food stalls if you want to shake up your weekend brunch.
Strapped for cash?
You need new things, but your bank account is looking a little skint. What do you do? We've all been there, so here's a shopping guide for all you thrifty Melburnians.