The ultimate Christmas gift guide
Running low on Christmas gift ideas? We make shopping for Christmas presents easy with our gift guide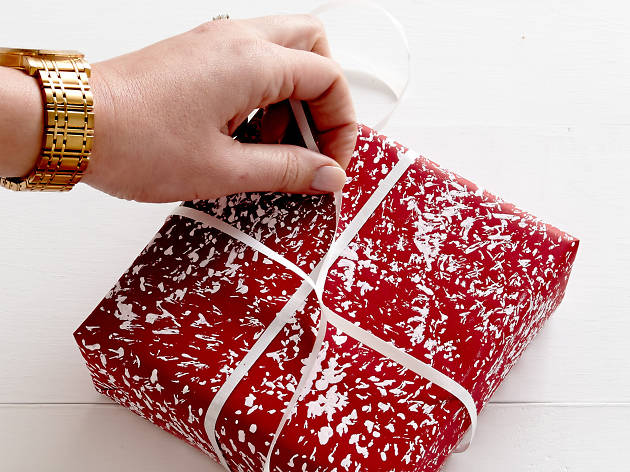 The average Christmas shopper tends to come in one of two camps: you've either been shopping since June, or you've left it until the final week of the Christmas rush before you buy your presents. Thankfully for those of you low on ideas for Christmas presents, we've got a bunch of great gift ideas for the design-savvy and foodie person in your life.
For more special gifts, check out our ultimate Melbourne gift guide or try your luck at one of these Christmas markets.
Buy it online
Get them buzzing through the holiday season with a pack of eco-friendly, specialty coffee pods from Pod and Parcel. Buy these for the mate who's obsessed with his barista-quality coffee, but hates the waste of regular disposable pods (these bad boys are 100 per cent biodegradable and compostable). $59 for 60 pods.
Make their day with a cheese box delivered to your door from the Cheese Riot. Fromage obsessives will enjoy a Christmas gift pack which comprises of a handmade wooden cheese board, two Australian artisan cheeses, cumquat jelly and crackers. $99.
Know someone who needs a little nature but can't look after anything more than a plant designed to survive in the desert? Try Little Succers, a same-day succulent delivery service that will deliver a cute little cactus to your pal's door. $35.
Here's a totes awesome present: a tote bag designed by Melbourne artist Frances Cannon from the Victorian Women's Trust. Each bag supports the work of the Victorian Women's Trust, an independent advocate for gender equality in Australia. $35.
Taste your way through cocktail history. This Christmas, the Everleigh Bottling Co. are putting together a limited edition collection of specially sourced antique spirits. Ranging from 1950s Martinis to 1980s Bobby Burns, you'll get four bottled cocktails in a black leather gift box along with a certificate of authenticity. $249.
Charles + Lee is a men's skincare collection that's 100 per cent cruelty free. Pick up a tube of their signature hand cream, which mixes shea and cocoa butter, organic ginko biloba and sweet almond oil to create a rich and fast absorbing formula that feels like Christmas for dry hands. $16.95.
Buy it in store
Nab some handmade ceramics from a Melbourne maker at North Melbourne's Guild of Objects. Here you'll find planters, vases, tableware and sculptures that will brighten up any table setting. $50-$300+.
Maximise the good cheer with a jar of Apple Pie shine from the dram distillers at Melbourne Moonshine in South Melbourne. $59.99.
Das T-Shirt Automat can fix you up with a custom printed T-shirt that you can give to your friend who has everything. Everything but a T-shirt with your face on it. $40.
Design ideas
The essential oils, shea butter and extract of Tasmanian Pepperberry in Kleins' Surfer and Two Girls hand cream work together to keep hands soft and nourished. $27.95.
Check out the NGV Design Store's jewellery space where creations of Australian and international designers are showcased. Lisa Furno, Pirdy and Amy Fairman have all created pieces for the catalogue.
Campbell Charlotte's designs are synonymous with light and versatile simplicity. They're handmade in Melbourne and a charming accompaniment to the warm weather. $25-$1650.
More gift ideas
Stuck for ideas? Even Santa couldn't fault this shopping guide – we've compiled the best gift ships and online boutiques Melbourne has to offer.