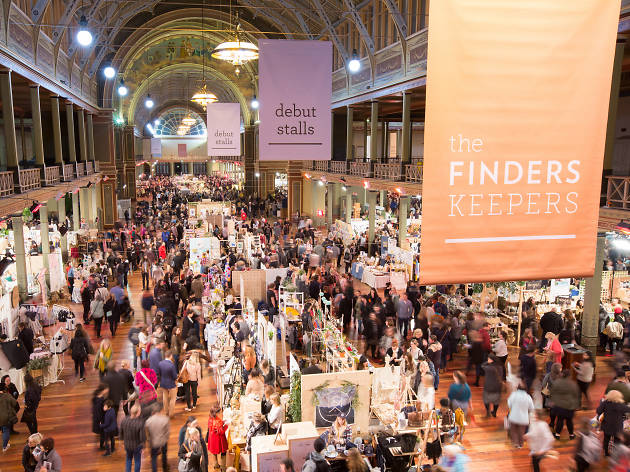 More than 250 stalls of hot design talent hit the Royal Exhibition Building for Finders Keepers' winter market
Finders Keepers is your next-level designer market. Launched in 2008 as a response to fuddy-duddy nana craft markets, Brooke Johnston and Sarah Thornton have created a niche for quality, handmade items – no crochet-covered toilet-roll holders here. What started as a cute 25-stall operation is now a three-day extravaganza with over 250 handpicked design and art stalls. It's Melbourne's original emerging designer market, and the key to getting your hands on amazing pieces before they hit the mainstream.
Expect plenty of fashion, homewares, bodycare products and jewellery, as well as food trucks and coffee carts to keep your energy levels high. For the full list of vendors, visit the Finders Keepers website.