The best stationery stores in Melbourne
We've found the best places for you to indulge your notebook and gift-wrapping obsessions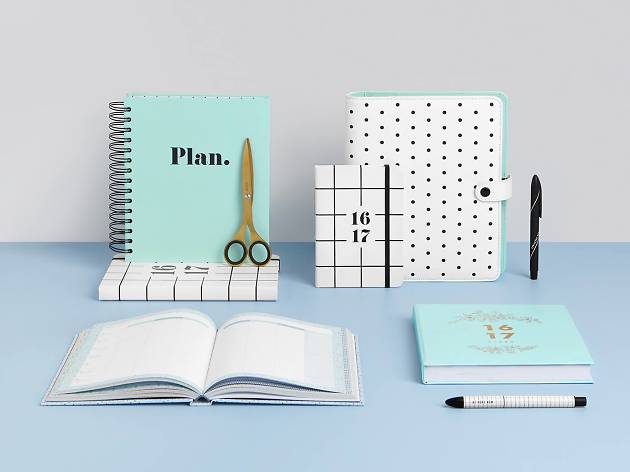 Sure, you can pick up a great notepad or card in most of our favourite bookshops, but sometimes only a specialist stationer is going to cut it: somewhere where you can wile away an hour sifting through reams of pretty, patterned paper, pick up a letter-writing compendium to engage in the delights of old-school correspondence, or sort out yourself out in the home organisation stakes.
Melbourne's best stationery stores
This one is mostly for art students, but there's no reason the rest of us can't avail ourselves of the wonders of this papery wonderland. Find everything from printed sheets of Japanese-linen paper for when you are wrapping to impress to miniature trees for model making.
Read more
Zetta Florence is your place for your high quality and a bit posh archival, presentation and stationery needs. A great place for that elusive stationery gift – gorgeous paper weights, writing and letter sets and ye olde maps of Europe. The presentation goods make sure you story lives in a stylish way and the archival goods make sure it lives on, and on, and on.
Read more
Just a hop, skip and jump from the South Melbourne Market, you can find single sheets and packets of metallic, pearlescent, opalescent, printed, plain, matt and glossy paper for letter-writing, gift-wrapping and origami good times, plus envelopes and place cards to match. The journals, notebooks, ink pads and stamps, Washi tape and twine round out this paper treasure trove.
Read more
You'll need a quality writing implement to complement your fancy stationery. With ball points and fountain pens ranging from $3.95 to 7k, there's something to suit every budget, plus a great range of stationery including the perfect paper for recording musing scribbles with a fountain pen. Pen City also has an engraving service if you need to inscribe a message for a gift. 
Read more
Customise journals, notebooks, photo albums, pencil cases, invitations, stationery and just about everything else you can lay your hands on in store. Have your initials printed for free, or look into the digital printing or stamping options for logos and text.
Read more
This is where we head for when we want to coordinate our stationery needs: folders for recipes, binders to organise receipts and expenses, a place to record gratitude, cool post-its, books to inspire, personal planners (for those of us who still prefer paper) and cards. Lesser known is the fact that Kikki K offers a great range of workshops, including one specifically about organisation, which will get you, your inbox and ten years of manuals, expenses and sundry documents sorted out quick splits.
Read more
More great Melbourne shopping
Loosen your purse strings and wander Melbourne's streets for a spot of retail therapy. From vintage treasures and sale outlets, to artisan goods and gourmet pantry goods, there's plenty of great shops to throw a credit card at.
Read more