Where to buy alcohol on Good Friday
The big guys can't play, but these little heroes are soldiering on for all your day-off needs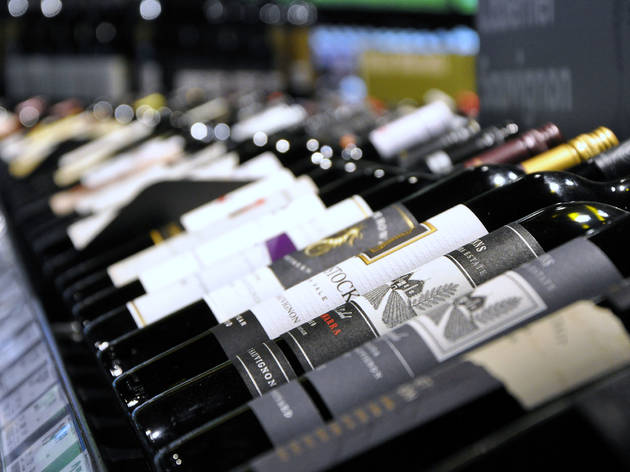 Technically, The Man says that buying takeaway booze on Good Friday is not on. But unlike our strict friends in NSW, we have a little more wiggle room down here. The big guys can't play, but these little heroes are soldiering on for all your day-off wine and beer needs.
Alternatively, you could always plan ahead and visit our favourite craft beer bottle shops or late-night bottle shops.
Bottle shops open on Good Friday in Melbourne
1
Open 8am-midnight

Rocking the suburbs, Clarinda Cellars in Clayton South will ensure that even a late-night, house party drop-in doesn't mean you have to show up empty handed.
2
Open noon-1am

The Exford's history is colourful, to say the least. In 1914 the Chinatown pub was reported for running a prostitution racket. A couple of decades earlier, a tenant tried to murder the barmaid for not loving him. These days, it's known to most young 'uns as the only late-night bottle shop in Melbourne's CBD.
3
Open 10am-midnight

Finding a bottle-o that is open after 9pm on a Sunday is a trick in itself. But thanks to McCoppins we have two to rely on. Their second location is in Abbotsford.
4
Open 24 hours

The Windsor pub most known for its 24-hour bottle-o and club-style revelry (albeit fueled by decent cocktails as well as popular beers) is also home to serious fine dining restaurant Highline.
5
Open noon-10.30pm
This bistro and bottle shop will be open all day, so after a lazy lunch, you can drag on the festivities back at home.
6
Open: 11am-11pm
Atlas Vinifera gives you over 400 wines to choose from, as well as a clever selection of craft beers and some local spirits, with an option to drink-in.
7
Open noon-11pm
The city's most notorious late-night bar will be selling pre-batched cocktails such as negronis, martinis and hanky pankys from The Everleigh Bottling Co. until 11pm, but you can party inside until 3am.
10
Open noon-11pm

Located in Hawthorn, the Riversdale Hotel's adjoining bottle shop is an oasis for Melbourne's late-night punters who are keen to kick on at home.
Need a drink this weekend?
Time Out's editors tortured their brains (and destroyed their livers) to bring you this: the definitive guide to drinking in Melbourne.