10 ways to spend your house deposit in Melbourne this spring
These days in Melbourne, breaking into the housing market means a hell of a lot of sacrifice. Give up on your property goals and start treating yourself instead; we promise you'll have a lot more fun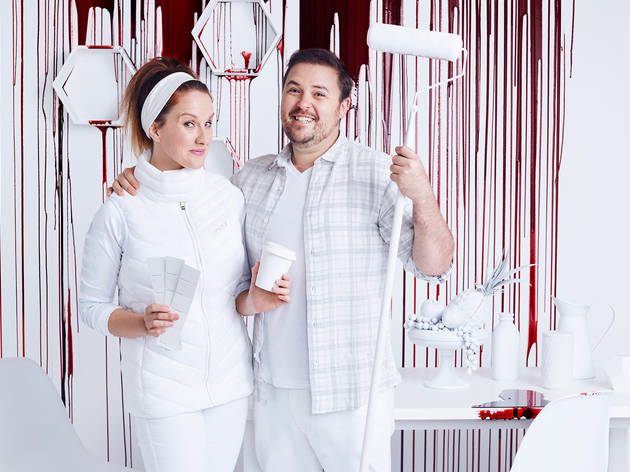 Sometimes, accepting the inevitable feels so damn good. To become a home-owner in Melbourne, you either have to be rich, have rich parents, or pinch those pennies until you've barely got enough for your daily soy latte(s). If you're in the latter category, why not say goodbye to your real estate dreams and live the VIP lifestyle instead? Living in the moment is underrated. Property is a hassle. Smashed avo is delicious.
If you're feeling us on this, then we reckon you'll love Vivid White – a bloodthirsty new satire with songs by Eddie Perfect, premiering at Melbourne Theatre Company from November 18.
10 great ways to spend your savings
1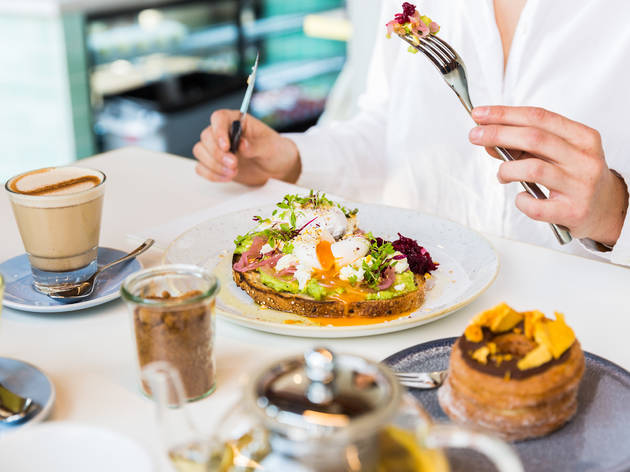 Photograph: Supplied
Start every day with smashed avocado
Ah, the dish that launched a thousand thinkpieces. Smashed avo is the bane of baby boomers and the delight of all those who would rather brunch like kings than live in a palace. You'll find this versatile friend on the menus of most respectable Melbourne cafés; some particularly good ones include Rustica Hawthorn, Archie's All Day and Three Bags Full.
Take your obsession with Melbourne's most popular ice creamery to the next level at a ridiculously over-the-top (and ridiculously delicious) degustation, paired with 'liquid concoctions'. You can book now for the November dates (which are $130 per head) and new sessions are announced regularly.
When a supermarket block of cheddar isn't enough (which, let's face it, is all you'd be able to afford if you were saving for a house), get thyself to this Carlton fromagerie and go to town on this luxe cheeseboard. For $50 per person, you'll try five fine cheeses, selected by Milk the Cow's expert cheesemongers. The price includes lavosh, bread and quince paste, but you'll want to splash out for matching wine.
4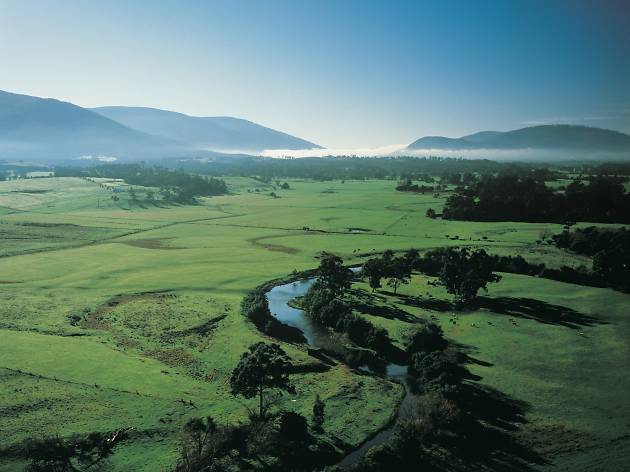 Visions of Victoria
Travel to the Yarra Valley by helicopter
Travelling by road is for chumps. Melbourne's VIPs travel to the world-class wineries of the Yarra Valley by helicopter, and you can be a part of it. There are plenty of tour operators to choose from; so why not get some mates together a treat yourselves to a trip to a winery as the sun sets over the rolling green hills?
Nothing says "I have chosen style over the first home buyers grant" than rocking a sharp tailored suit. Throw a few hundy at the master tailors from Oscar Hunt; these sartorial geniuses will help you to select the fabrics, colours and cuts that match your personal style. The entire process could take up to seven weeks; but hey, you can't rush perfection.
Camping? Oh no, honey – this is glamping. This rooftop hotel atop Melbourne Central is the very definition of luxury accommodation, with bell tents complete with queen-sized beds, Samsung tablets, soft lighting, heating and cooling. Most people would treat themselves to a one evening at St Jerome's (it costs a few hundred a night), but we recommend going all-out and staying there for an entire week. Why not?
There's fine dining, and there's I-am-literal-royalty dining. Live like a king or queen for an evening by booking into the Chef's Table; an exclusive experience right opposite the glass-walled kitchen. You can watch Heston's chefs create his signature dishes (like the famous meat fruit), and get the VIP treatment from wait staff and dedicated sommeliers. Naturally, you'll get the ten-course tasting menu.
It's easy to imagine you're a 19th century aristocrat as you stroll through the meticulously manicured gardens of Werribee Park. Stretching before you is the magisterial Werribee Park Mansion, built in the 1870s by Scottish settlers. Today, the mansion is a luxury hotel, but if you're just here for the day, then be sure to visit the Mansion Spa for some restorative treatments.
Why wear a store-bought perfume when you can float around town wearing your own signature scent? Head to the Block Arcade to Fleurage's Scent Design Studio, where you'll be guided through a process of discovering which combination of 80 ingredients truly reflects who you are. It's $250 per creation, and takes an hour. Worth it!