How to get cheap theatre tickets in Melbourne
View from the cheap seats: a Time Out Melbourne guide to play-going for penny-pinchers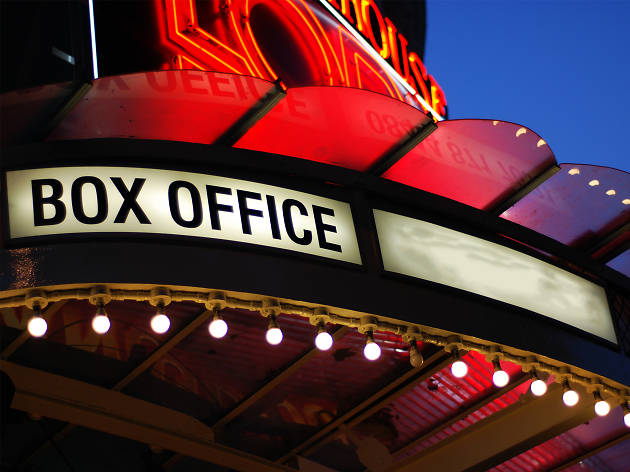 Venerable American theatre critic Jonathan Kalb once remarked that the only way to really enjoy theatre was in large doses. The playwright Terrence McNally recommends three nights a week at a minimum. Excellent advice! But what about your precious doubloons? That much theatre doesn't come cheap – not unless you strategise.
Group bookings
Most venues offer discounts group bookings, many for groups as low as eight. That's, like, what? Four couples? Two families? One book club? Easy.
This is especially useful for those big musicals at the top end of town. Ticketek have their own group bookings department where you can expect to save between $5 and $20 per ticket depending on the promoter. The advantage of a group discount is you won't get stuck in seat ZZ 99 for the sake of saving a few bucks. Just the opposite: you might end up with a few perks thrown in.
Subscription
Duh. Of course, taking out a season or part-season subscription will save you money. But don't forget that subscriptions aren't just for the big "arts precinct" companies. You can also purchase season tickets for ambitious independents.
At a place like Red Stitch you can save almost 30% per ticket by signing up for a full season. You might also consider purchasing subscriptions to smaller companies that don't have a permanent venue.
Concession
Again, duh. You don't need us to tell you that most venues offer some kind of concession rate for "eligible card holders". But wait – there's more! Many companies also have rush tickets – discounted concession tickets available on the morning of the performance. That is, they have discounts on an the already discounted concession tickets. Double win!
For example, Red Stitch rush tickets are $15 for students, available at the door 30 minutes before the curtain. while the MTC have day seats at $20 for concession holders (full-time students, pensioners, MEAA), available between 9am and noon on the day of the performance at the venue box office. Occasionally, the MTC also have standing-room tickets which are available to all comers. There's no set price for standing-room tickets but the discount is usually pretty hefty.
Yoof tickets
Believe or not, some companies think the performing arts appeal only to greyheads; in order attract the yoof dollar, many offer discount tickets to patrons under 30, the Australian Ballet even have an under 18 rate.
Previews and Matinees
Previews can always be relied on to save you a couple of bucks at least, be it indie theatre or a main stage production.
Social Media
"Enter your promo code here." But where does one find said code? Usually Facebook, Twitter or the ol' email newsletter. Practically every company, as well as many artists, engage with their audience this way. Amongst the rampant spruiking, social media is also a veritable goldmine for giveaways and special offers. How else would you find out about the inevitable tight-arsed Tuesday specials?
Discount Outlets
There's a bunch of these online – like Lasttix – but it's curious how much a show's success depends on the image of success. If word gets around that a show is "selling out fast", people are more likely to front up for a ticket; but – as producers will tell you – if a show is advertised as two-for-one, audiences sometimes shy away, following the logic that a show must be pretty ordinary if they have to lure audiences in with discounts.
That's why it pays sometimes to stick your head in at Halftix on Swanston Street. Although, for the sake of image, a producer might not want their show advertised at a discount online, they might still make tickets available to those who front up in person on the day. Word to the wise: they only accept cash here.
See what's currently on stage in Melbourne
Wondering which Melbourne shows to see? Check out the latest theatre, musical, dance and opera reviews from our critics.
Read more
All shows in Melbourne this week