The best nightclubs in Melbourne
Melbourne's dancefloors offer booty-shaking vibes aplenty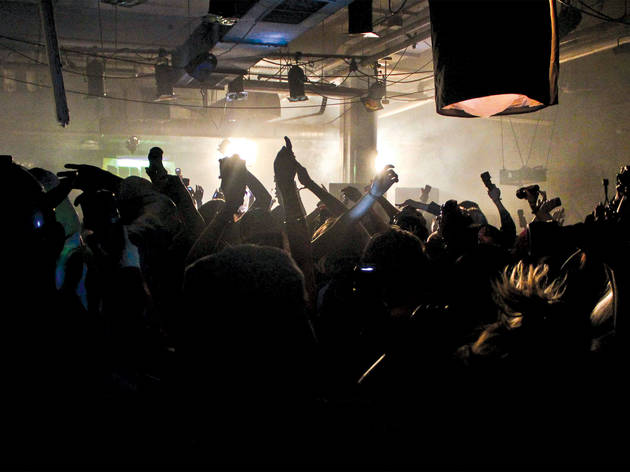 Cutting loose on a packed dancefloor is the best feeling in the world: but only when the DJ's playing your jam. If your problem is never knowing where to party, then read on, soon-to-be ravers.
Help! Dance music explained
If you like... Rihanna: 'We Found Love' feat. Calvin Harris
You should dance to... House
By far the most popular dance genre, house comes from Chicago in the early '80s and is characterised by 'four to the floor' beats (where the kick drum thuds on every beat). Mainstream house is often blended with catchy pop vocals and R'n'B melodies.
If you like... Darude: 'Sandstorm'
You should dance to... Techno
Mainly instrumental, techno evolved in '80s Detroit, and is heavy on repetitive thump-thump drum machine rhythms and layers of minimal melodic lines.
If you like... Daft Punk: 'Get Lucky'
You should dance to... Disco
There's no shame in loving the lush, funk-infused sound of disco. It's making a huge comeback at the moment – just ask Pharrell Williams.
If you like... Armin van Buuren: 'This is What it Feels Like'
You should dance to... Trance
Emerging in Germany in the '90s, trance is all about an atmospheric melody or vocal line rising up to euphoric, synth-heavy climaxes.
If you like... Rudimental: 'Waiting All Night, feat. Ella Eyre'
You should dance to... Drum'n'bass
Most of the world's best drum'n'bass artists still come from the UK, where it was first dropped in the early '90s. Think hard and fast breakbeats, heavy bass and high energy.
Melbourne's best party nights
More ways to get your dance on
This one's for all you discerning drinkers who also like to dance your pants off.
Read more