The best nightclubs in Melbourne
Melbourne's dancefloors offer booty-shaking vibes aplenty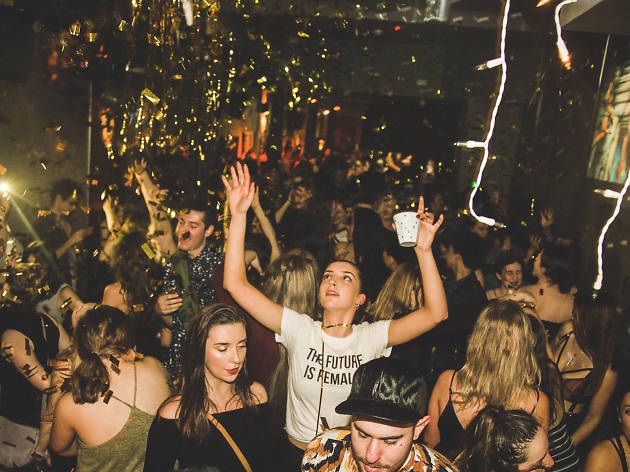 Cutting loose on a packed dancefloor is the best feeling in the world: but only when the DJ's playing your jam. If your problem is never knowing where to party, then read on, soon-to-be ravers, we've found both the best nightclubs in town and some of Melbourne's best party nights.
Like to cut loose during the week? Here's our guide to partying on a weeknight. Or if you're looking to imbibe while you dance, we also found the best Melbourne bars for dancing.
Best nightclubs in Melbourne
You can go in to hear some soul-tinged deep house on a Friday night and not emerge until Sunday evening, having worked your way through explosive house and thudding techno.
Best for: Dancing past the point of no return.
On any given night at this Collingwood bluestone stalwart, punters of all ages, genders and sexualities are sinking $6 pints of Vale Lager at happy hour by the roaring fireplace, smashing beer burgers and parmas or veg, vegan or gluten-free meals, and standing shoulder-to-shoulder watching gigs on the mezzanine level of the 350-person bandroom. All of this is thanks to a new direction that the Gaso took several years ago, when publicans Shan Vanderwert (formerly from Coburg's Post Office Hotel) and Clint Fisher (Brunswick's the Retreat) stepped in and saved the venue from closure. Their mission: to create a warm, welcoming environment that would reflect Melbourne's incredibly diverse music scene, and the people who make up that ecosystem. It's a philosophy that you feel the moment the doors to this grand old corner pub swing open. Pull up a plush swivel chair at the bar or sink into a couch (take note of the cute nanna lamps and '70s vintage planters on the brick walls) and put yourself in the hands of the friendly staff. On the walls are posters and blackboards advertising upcoming events; you could spend an evening eating free pies (meat or veg options) while watching women's AFL, listening to local and international bands, or sweating your glitter make-up off at a raging queer electro dance party like Outpost or Daydreams. Band bookers Alex Gleeson and Emily Ulman work alongside Katie Pearson who heads up LISTEN (a taskforce addressing sexual harassment and gender parit
Pony wasn't just a nightclub. It was the nightclub. The last port of call. The boozy dance pit from hell. The one-word explanation for showing up to brunch in someone else's pants, shirt, shoes. Et cetera. Our livers celebrated when that sticky, musical boozatorium closed last year, but our feet were forlorn. There just aren't enough places to dance in this town. And so the fact that the Cookie/Revolver/Toff in Town crew has resurrected the old girl, replete with 7am weekend bedtime and a nightly DJ and live music agenda is really good news. Swaying, stomping and twerking to everything from disco jams on Fridays to Andras Fox to house is back on the cards. Only this time, so is dinner. Yep, owners Camillo and Daniel Ippoliti are attempting a dual utilisation of the downstairs space with a very-much-meant-to-be-taken-seriously restaurant doing lunch, dinner and take-away. It's a bit of a mind bender. Stuff has gone down here that would make George Michael shudder and Boney parties just as hard and late as Pony ever did. Rock up at 4am on a Friday and you'll find a sweaty crowd marching towards dawn to house beats and pouring Carlton Draught on their oblivious neighbours. It even looks the same. Aside from a new DJ booth and less sticky floors in the band room, and the addition of some sparkly cushioned stools and tables, it's the same stone-lined space, bathed in red light. (Not that any Pony fan can remember the former décor – horse statue? Some weird bed thing?) But here
Geddes Lounge has a retro feel and three separate levels each one catering to different function needs. Come have a drink and a dance or even host your own parties. All in Geddes Lane.
The vibe is electric in this darkly red-lit boudoir of a band venue and it's not hard to fathom why. The Night Cat has become a bit of a Fitzroy institution, with live jazz, funk and raggae among its diverse line-up. Entry is usually free, unless time is money and you can't afford to wait in the queue that snakes down Johnston St. It's worth it once you're inside, though, with a stage slap bang in the centre, so you can see your favourite jazz band from every angle.
Curtin House is frankly ridiculous, brimming over as it is with a host of outstanding bars and club spaces. The Toff in Town is one of the swankiest joints in the building. Climb the stairs and you'll find a private booth bar to the left and the excellent band space to the right. This cosy little red curtained room has hosted a wealth of talent, both home and from far away. It's a decadent haunt, and one that reeks of character in an already vibrant Melbourne scene. Get right up and sweaty at the foot of the stage or sit back and sample their menu of delicious eats and the extensive range of drinks on offer.
Melbourne's best party nights
More ways to get your dance on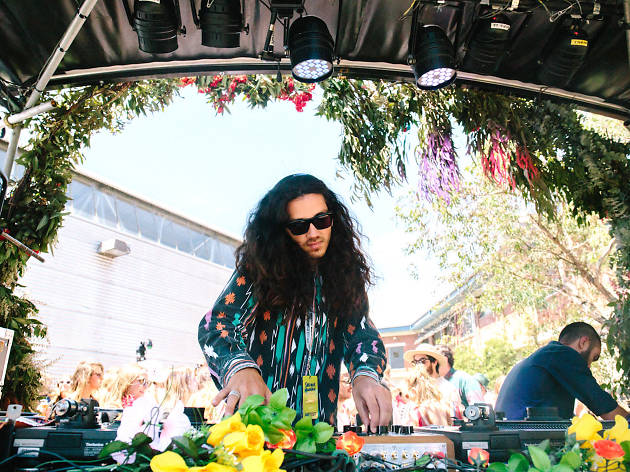 This one's for all you discerning drinkers who also like to dance your pants off.