Melbourne theatre and musicals in March
From mammoth musicals to indie hits – we've got you covered for on-stage highlights this month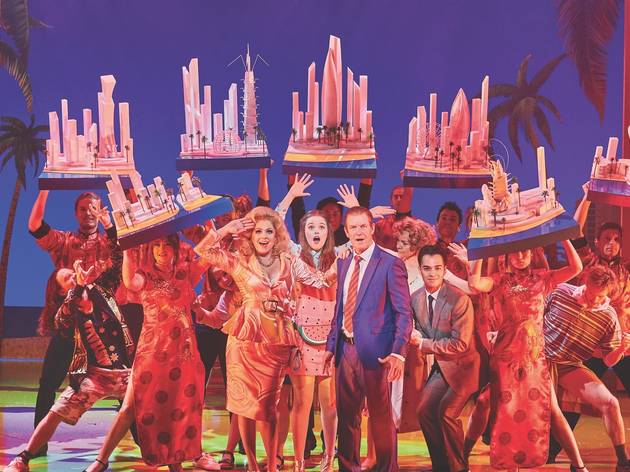 Muriel is finally in Melbourne this month – more than a year after the homegrown musical premiered to stellar reviews in Sydney. If you're more into dance, the biennial Dance Massive festival is moving Melbourne for March, and if comedy is your bag, the Melbourne International Comedy Festival kicks off at the end of the month.
RECOMMENDED: How to score cheap theatre tickets in Melbourne.
Musicals
Theatre, Musicals
Her Majesty's Theatre, Melbourne
Muriel moved from Porpoise Spit to the big lights of Sydney for her world premiere in November 2017 and now she's finally headed to Melbourne's Her Majesty's Theatre from March 2019, before heading back to Sydney in June.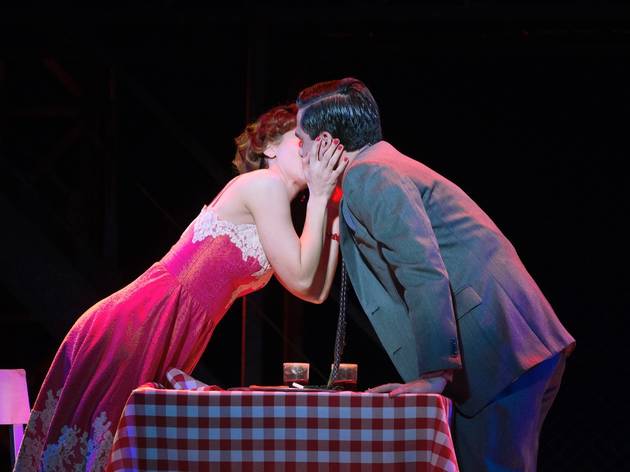 Theatre, Musicals
Regent Theatre, Melbourne
Last in Melbourne in 2009, Broadway smash Jersey Boys is back in 2018 with an Australian cast led by Ryan Gonazalez and Daniel Raso (sharing the role of Frankie Valli), Cameron MacDonald, Thomas McGuane and Glaston Toft (reprising his role as bassist Nick Massi).
Theatre, Musicals
The Alex Theatre, St Kilda
Love it or loathe it, there's no denying Fifty Shades of Grey was a bona fide pop culture phenomenon. And that means only one thing – it's time for a musical! Fortunately, as the name suggests, this is more spoof than serious.
Mainstage theatre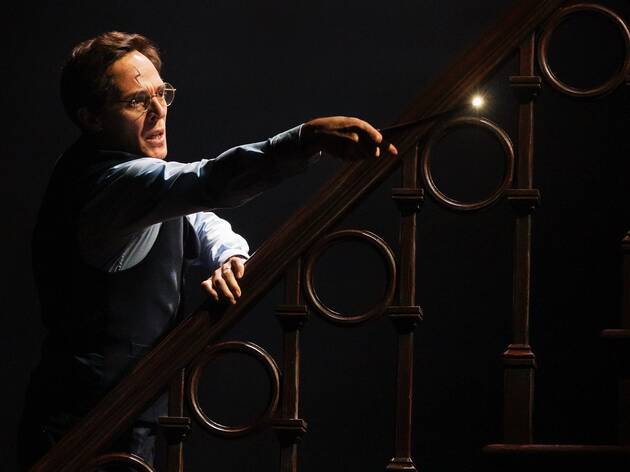 Theatre, Drama
Princess Theatre, Melbourne
The first rule of Harry Potter and the Cursed Child, is that you don't talk about Harry Potter and the Cursed Child. Safeguarding spoilers is an expected responsibility for anyone who attends the Potter-verse's first on-stage outing.
Theatre, Drama
Arts Centre Melbourne, Southbank
This play imagines what transpired during a real-life meeting between photographer Diane Arbus (to be played by Diana Glenn) and bombshell actress/queen of the double-entendre Mae West (Melita Jurisic).
Theatre, Drama
Southbank Theatre (Melbourne Theatre Company), Southbank
In 2017, Iain Sinclair directed a production of Arthur Miller's A View from the Bridge in Sydney's intimate Old Fitz Theatre. It swept the independent theatre categories at the Sydney Theatre Awards thanks to its gripping take on the dark tale set in an Italian-American neighbourhood in the shadows of the Brooklyn Bridge, following a family hurtling towards disaster. Sinclair is making a new production for Melbourne Theatre Company.
Indie and mid-range theatre
Theatre, Drama
fortyfivedownstairs, Melbourne
Anne Washburn's play Mr Burns, A Post-Electric Play begins as a group of survivors of an apocalypse gather around a fire and attempt to recount an episode of The Simpsons. The episode is Cape Feare, which is largely a parody of Martin Scorsese's remake of the Robert Mitchum film, Cape Fear.
Theatre
Red Stitch Actors Theatre, St Kilda
A team of competitive adolescent dancers fight their way through sequins, tears and trauma towards the finals in American playwright Clare Barron's hit comedy Dance Nation. The twist? The dancers are all played by adult women in this production directed by Maude Davey.
Comedy
Comedy, Comedy festival
Around Melbourne, Melbourne
The Melbourne International Comedy Festival – held in March/April every year – is impossible to miss. Everyone's talking about the shows you have to see; the pink-and-yellow banners line CBD streets; and of course, hordes of audience members gravitate to the Melbourne Town Hall, tickets in hand.
Want more?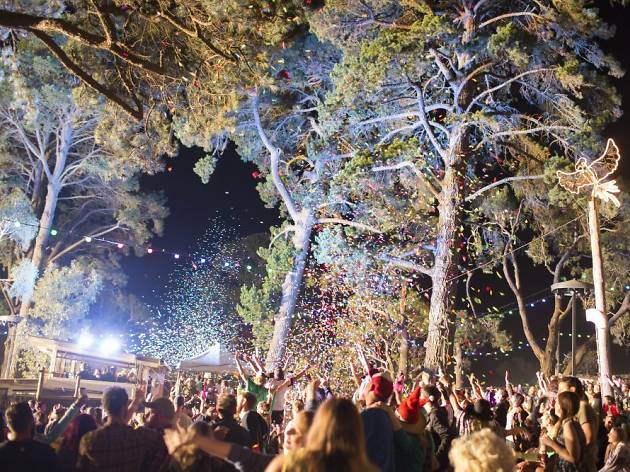 Check out our guide to all the fun things to do this month – from free events to exhibitions, theatre shows, live music and more.