Melbourne theatre and musicals in November
From mega-musicals to indie plays – we've got you covered for onstage highlights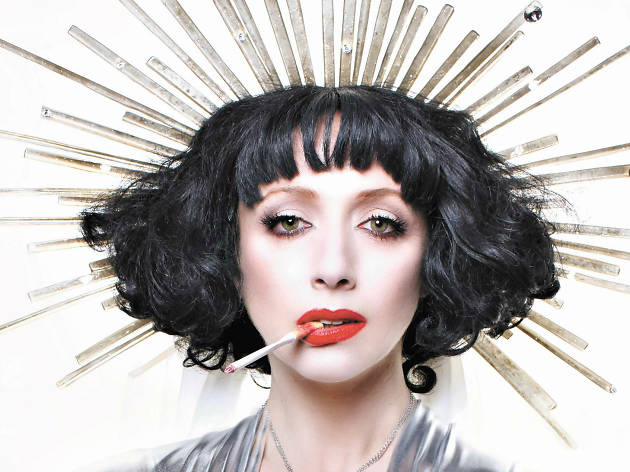 This November is a great time for theatre-loving Melburnians, with shows in just about every corner of the city; and just about every entertainment box ticked. Melbourne Theatre Company is donning its dance shoes for Kiss of the Spider Woman, while Malthouse is taking on Christmas with the help of cabaret chanteuse Meow Meow. There's plenty of indie theatre happening in our smallest and most daring venues and some international comedy superstars headed our way.
Scroll on for a full account of what to see where this month on Melbourne's stages.
Recommended: How to get cheap theatre tickets in Melbourne.
Musicals
Theatre, Musicals
Southbank Theatre (Melbourne Theatre Company), Southbank
This musical from Kander and Ebb (the songwriting team behind Cabaret and Chicago) has never before had a professional mainstage production in Australia. This new production stars Australia's own Broadway and West End star (she played the leading role in Chicago on Broadway), Caroline O'Connor.
Theatre, Musicals
The Comedy Theatre, Melbourne
When Stephen Sondheim's Assassins premiered in 1990, George Bush Sr was in power and the Gulf War was underway. Audiences during war time weren't really ready for a musical about the dark heart of the American dream, and it closed early. In 2004 it was remounted on Broadway and won four Tonys. Its time had come. Come from Away feels like the reverse: a musical that suits its time, is perhaps even flattered a little by it.
Mainstage and mid-range
Theatre
Malthouse Theatre, Southbank
Cabaret chanteuse, and master of pandemonium, Meow Meow stars in this fabulously shambolic show. She'll come wandering into the Malthouse at each performance looking for room in the Inn. Yes, she's taking on Christmas.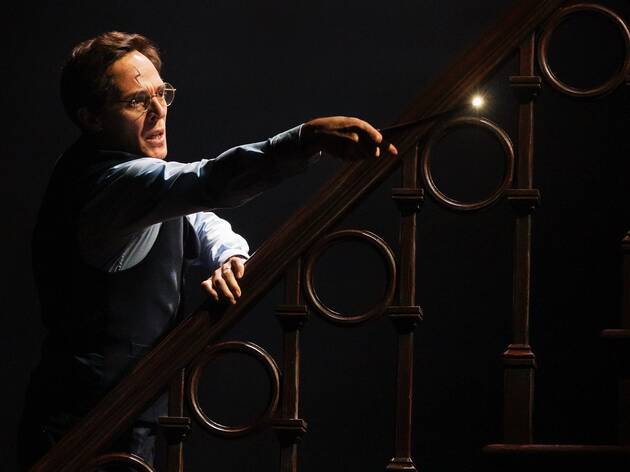 Theatre, Drama
Princess Theatre, Melbourne
The first rule of Harry Potter and the Cursed Child is that you don't talk about Harry Potter and the Cursed Child. Safeguarding spoilers is an expected responsibility for anyone who attends the Potter-verse's first on-stage outing. There's even a hashtag: #KeepTheSecrets. But in truth (as far as theatre critique is concerned, at least), JK Rowling needn't have worried.
Theatre
Arts Centre Melbourne, Southbank
Nicole Kidman starred in the West End premiere of this play by Anna Ziegler about scientist Rosalind Franklin, who played an integral role in the discovery of the double helix structure of DNA but is often overlooked.
Independent
Theatre
Arts House, North Melbourne
It's time to say goodbye to Mish Grigor. Not that her career is over or anything, but her next darkly funny performance piece is all about grand exits. Teaming up with contemporary art organisation Aphids (Lara Thoms and Eugenia Lim), Grigor will perform a series of exits on repeat; she'll leave the stage, leave the building and maybe even leave the country.
Theatre
fortyfivedownstairs, Melbourne
On January 30 2003, legendary writer Joan Didion's life changed forever. On Christmas Day, her beloved only daughter, Quintana, had been hospitalised with an unknown and rapidly escalating illness. Then, five days later, after returning from visiting the now-unconscious Quintana, Didion's husband, the novelist John Gregory Dunne, suffered a massive heart attack and died.
Art
Footscray Community Arts Centre, Footscray
Melbourne's west is one of the fastest-growing regions in the country and home to a whole range of vibrant communities and artists making edgy, provocative and inspiring work. That's why Footscray Community Arts Centre launched Due West Arts Festival last year to celebrate just about every aspect of Melbourne's west with an eclectic and wide-ranging program of arts and entertainment.
Opera
Theatre
Arts Centre Melbourne, Southbank
This Covent Garden production, by noted Scottish director David McVicar, is finally coming to Melbourne with Teddy Tahu Rhodes as the devil and Maria Mudryak as Marguerite. The opera is gorgeously tuneful and tells the story of Faust, a man who makes an unlikely deal with the devil.
Theatre
Arts Centre Melbourne, Southbank
This Graeme Murphy production of Turandot is one of Opera Australia's great evergreens, having debuted in 1990. It still looks fabulous, driven by dance and and an otherworldly design. Lise Lindstrom will sing the title role opposite Walter Fraccaro as Calaf – who sings Pavarotti's greatest hit, 'Nessun Dorma'.
Comedy and cabaret
Comedy
The Alex Theatre, St Kilda
Australia's leading mistresses of mirth come together on November 23 as part of ActionAid's annual comedy extravaganza, Frocking Hilarious. Judith Lucy, Claire Hooper, Libbi Gorr, Kirsty Webeck, Annie Louey, Geraldine Hickey, Rose Callaghan, Jude Perl and Gillian English are just some of the female comedians who will hit the stage.
After something a little less dramatic?
From high art to the experimental and indie, here's your hit list.