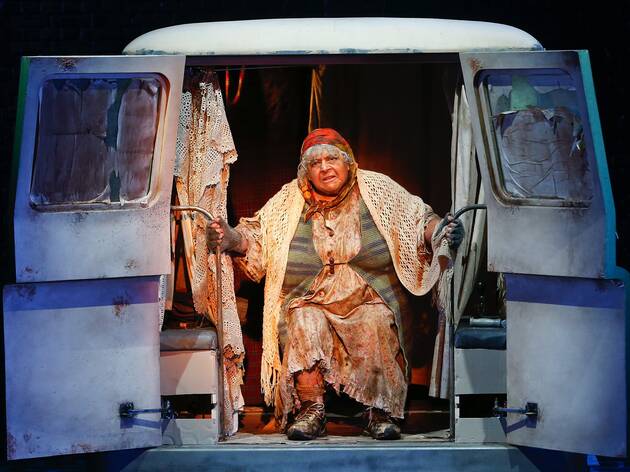 Melbourne theatre, musical and dance reviews
Wondering which Melbourne shows to see? Check out the latest theatre, musical, opera and dance reviews from our critics
There's a lot happening across Melbourne's stages, so how do you know where to start? Thankfully our critics are always on hand to help with a recommendation.
Looking for something less dramatic? Check out the best art exhibitions in Melbourne this month.
5 stars: top notch, unmissable
To be clear, we didn't need to rereview Magic Mike Live. Having had its Australian premiere in Sydney at the start of 2021 months ago with the same cast, it's arguable that our resources might be better spent elsewhere. Damn the resources. Magic Mike Live is the most fun a girl (or a guy!) can have in a tent. This show is physically magnificent and emphatically women-focused (almost) from the get-go. We say almost, because a cheeky bluff at the beginning has you double guessing what you've signed up for – but it's a ruse that's swiftly clarified as the cast of charismatic dancers shake, grind and thrust through 90 minutes of pure, unadulterated celebration of the human form. That form is largely male, but Magic Mike Live also features some cleverly inserted female dancers who are more than on par with the masculine stars of the show. The cast was certainly fortunate to pick out certain "audience participants" so skilled in contemporary dance – most notably a formidably liquid Clare Bilson, who brings down the house in a breathtaking performance with an equally dynamic Anthony Bartley (the "Mike" for our performance). Magic Mike Live declares "you can have whatever you want", and it delivers on that statement. Host Alexia and her imaginary unicorn lead the mostly female audience through a journey seen from the female gaze, with a narrative thread steeped in sensuality and respect. The live show is based off the two smash hit Magic Mike films, starring dancer-turned-actor Cha
All shows in Melbourne this week
4 stars: excellent and recommended
Get cheap theatre tickets
Don't mind the view from the cheap seats? Use our guide to play-going for penny-pinchers to score theatre tickets for less in Melbourne.
Best selling Time Out Offers