Apollo Bay Seafood Festival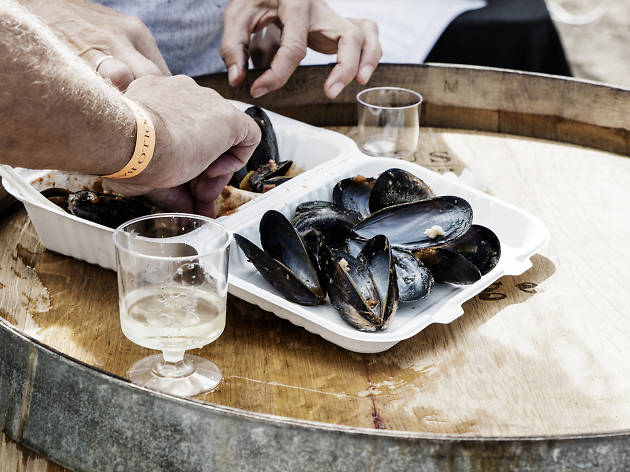 You'll fall in love with this Apollo Bay summer festival hook, line and sinker
It's time to hit the frog and toad and head down the coast! This seafood spectacular returns once again February 16 to 18 with three different events across the weekend.
MoVida's Frank Camorra starts things off on Friday with Off the Hook, a seafood bonanza that utilises all the freshest local produce on offer including abalone and the Southern Rock Lobster, a must-try local catch. The price tag covers both food and a range of paired wines.
Saturday is Harbour Day, the festival's main event, which celebrates the local fishing co-operative, one of the last three in Victoria. This year also marks the grand old co-op's 80th anniversary. This birthday bash includes the tastiest eats along the Great Ocean Road as well as cooking demonstrations, boat tours, activities for the kids and plenty of live entertainment.
The weekend is rounded off with Conversations on the Edge: Seafood, Local Produce and Sustainability Forum. Bringing the focus onto a broader education on seafood, this event will help to highlight the need for sustainability in the local fishing industry, a process that will ensure this family-friendly festival will take place for many years to come. Tickets for this event will also cover lunch and you'll hear from local fishers, industry professionals and food producers as they weigh in on the conversation.