Apollo Bay Seafood Festival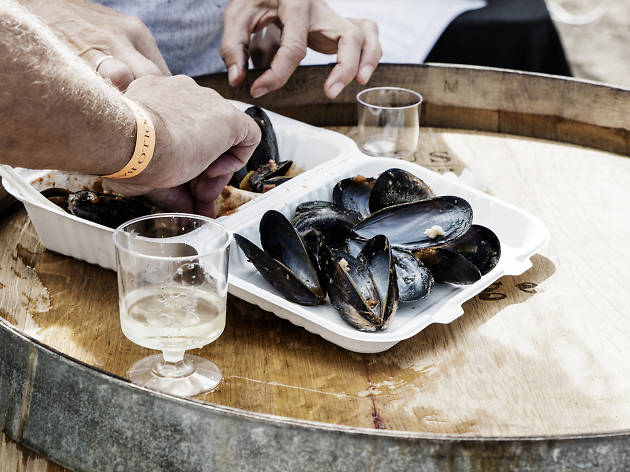 You'll fall in love with this Apollo Bay summer festival hook, line and sinker
It's time to hit the frog and toad and head down the coast! This seafood spectacular returns once again February 15 to 17 with three different events across the weekend.
The 'ocean to plate' gala feast Down the Hatch will kick things off on Friday, February 15 at 7pm. Executive chef Nick Mahlook from The Atlantic will prepare an eight-course dinner to show off fresh, locally caught seafood and regional produce, paired of course with wines. To cap things off, Om Nom executive chef Joanna Ward has created an ocean-themed dessert – and we're betting it will be pretty special. Tickets are $185.
Saturday is the festival's main event, with a seafood market taking over Apollo Bay Harbour. The public will be able to buy seafood fresh off the boat, directly from the people who caught it. There will also be plenty of pop-ups selling paella, lobster rolls and more.
The weekend is rounded off with Conversations in the Littoral, an event to discuss sustainability in the local fishing industry, science and the reality of life as a primary producer.