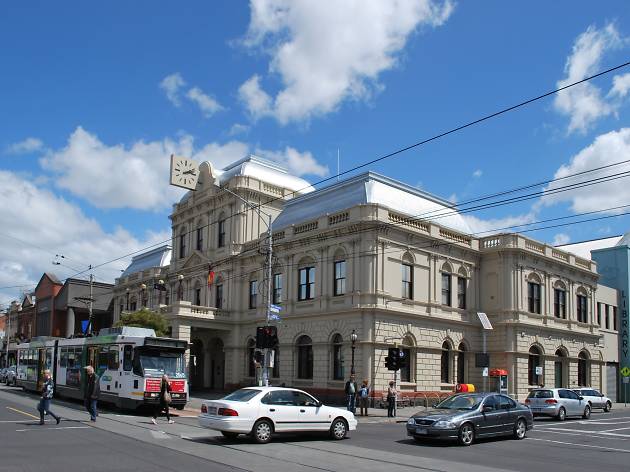 A local's guide to Brunswick
Discover fun things to do, brilliant bars and restaurants for all budgets with our insider guide to Brunswick
Brunswick's reputation is as a hipster hotspot, but there's a lot more to this vibrant area than just smashed avos and fancy lattes. A hub of art, culture and fantastic bars, the area also has historically been home to Greek, Italian and Middle Eastern populations, which is evident in Brunswick's food scene and community spaces. A true gem of the north, Brunswick is bustling, artistic and lively – the place to be if you want great craft beer, delicious coffee and to see why Melbourne is known for its exceptional art and music scene.
Jump to a section:
What's Brunswick known for?
Being one of the only Greens electorates in Victoria, the area is quite left-leaning, and those politics feel evident in many of the venues you'll visit. Wandering the main drag of Sydney Road, you'll see hip vintage stores, art galleries, bookshops and family-owned restaurants all sandwiched between lively pubs and music venues. It's a buzzy suburb of art, activism, vintage shops and delicious food.
With the variety of eclectic venues, there's always a good local band, art exhibition, tattoo flash day or pop-up shop to check out. Plus, the neighbouring Brunswick East is packed to the brim with cosy wine bars for hot dates, as well as some of Melbourne's most celebrated restaurants.
Why do the locals love it?
Brunswick is a community of communities. There are pockets of artists, musos, lefties, coffee nerds and a huge population of LGBTQ+ folks living in share houses around the suburb. As well as this, there are Middle Eastern, Greek and Italian communities that have lived in the area for decades.
A melting pot of communities that all bring something different to Brunswick, it's an eclectic and buzzing place where there is really never a dull moment.
How do I get to Brunswick?
Brunswick is on the Upfield train line, with Jewell, Brunswick, Anstey and Moreland stations running just next to Sydney Rd. This makes it easy to hop off depending on which section of the area you're visiting. Sydney Road also has the 19 tram which will take you through to Coburg, and a host of bus routes. If you're driving, side streets off Sydney Road might be your best bet. Brunswick is a very bike-friendly suburb, with countless bike paths and set bike lanes on many of its roads.
What's nearby?
Brunswick is surrounded by fantastic suburbs: Coburg to the north, Thornbury and Northcote to the east and Carlton North and Fitzroy North to the south.
Map of Brunswick
If you only do one thing?
Get yourself a cheese pie (or ten) and a falafel wrap from A1 Bakery, take a seat outside and soak up the Sydney Road atmosphere. While you're waiting for your food, browse the selection of delicious Middle Eastern groceries and stock up on tasty pita bread.
Best selling Time Out Offers