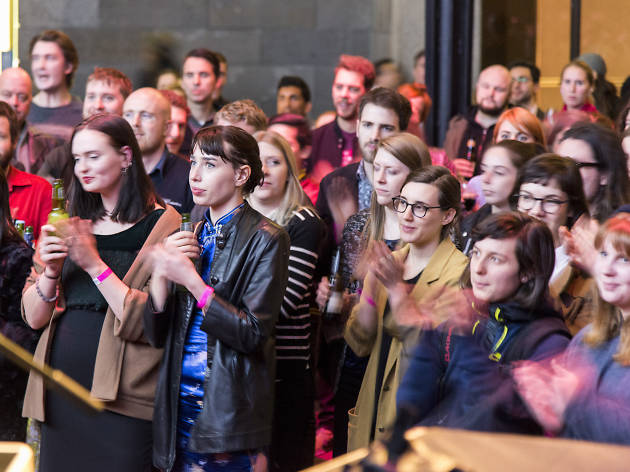 Your social calendar is sorted for the next few months with great tunes at the NGV
The NGV's Friday Nights series is back for another round, and this time they're pairing a string of gigs to run alongside the Melbourne Winter Masterpieces exhibition Van Gogh and the Seasons.
Few things go hand-in-hand like music and art, and NGV Friday Nights' set-up is the best way to take in the latest NGV exhibition while enjoying the best in local and international acts.
This season's line-up kicks off on April 28 with blues singer-songwriter Gemma Ray, with the program also boasting sets by Drones frontman Gareth Liddiard, Youth Group singer Toby Martin, Oregon-based ambient musician Grouper, '90s rockers The Fauves, Emma Russack, Ben Salter Band, breakout star from Arnhem Land Gawurra and more. The season will end with a special performance by The Panics on Saturday July 8.
NGV Friday Nights includes after-hours entry to the Van Gogh exhibition, local DJs, art talks and access to food and drinks.
Click the Dates and Times tab for more details.