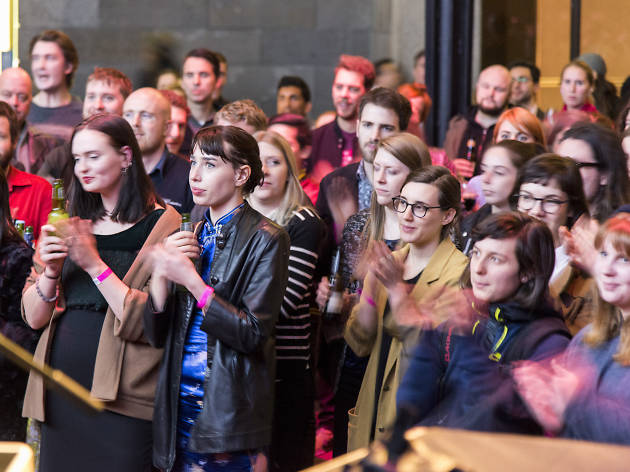 Your social calendar is sorted for the next few months with great tunes at the NGV
The NGV's Friday Nights series is back for another round, and this time they're pairing a string of gigs to run alongside the very chic, very cool exhibition House of Dior: Seventy Years of Haute Couture.
Few things go hand-in-hand like music and art, and NGV Friday Nights' set-up is the best way to take in the latest NGV exhibition while enjoying the best in local and international acts.
This season's line-up kicks off on September 1 with violinist and electronic artist Lupa J, with the program also boasting sets Japanese pop rockers Shonen Knife, LA based electro-R'n'B musician Nite Jewel, Aussie singer-songwriter extraordinaire Kate Miller-Heidke, Brisbane indie pop artist Airling, as well as ALTA, Electric Fields, GL, Claudio and more, culminating in a special Saturday night performance by Laetitia Sadier Source Ensemble, the most recent collaboration led by Sadier, a founding member of Stereolab.
NGV Friday Nights includes after-hours entry to the House of Dior exhibition, local DJs and access to food and drinks.
Click the Dates and Times tab for more details.