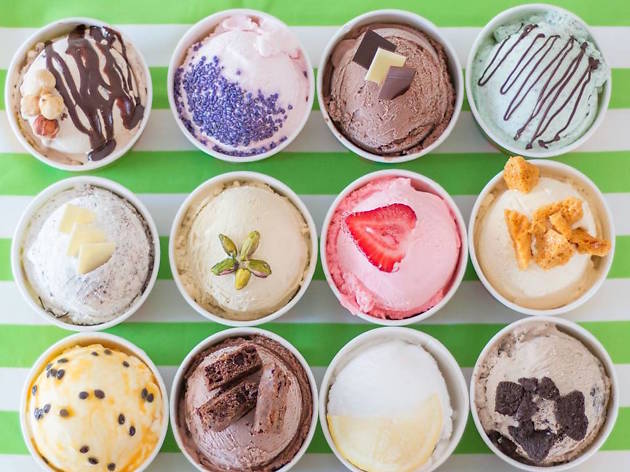 Sample 144 delicious flavours and go behind the scenes at this 12-day ice cream bonanza
Are you a classic chocolate type of person – or are you game for more experimental flavours like Yarra Valley pear and blue cheese or lemon star anise? Whatever your ice cream personality, the annual Ice Cream Festival has something tasty for you.
Last year, the famous Yarra Valley Chocolaterie and Ice Creamery opened a sister venue on the Great Ocean Road. Both scenic locations will be hosting the Ice Cream Festival in February, with each developing their own suite of flavours to sample. Go beyond the humble scoop and try ice cream waffle sandwiches, shakes and huge, shareable sundaes – and vote for your favourite flavour to go into the draw to win a year's supply of ice cream. Yep.
And that's not all. Ice cream aficionados can book into 40-minute tastings, where $18 gets you samples of 12 flavours, plus an insight into the art of making world-class ice cream.