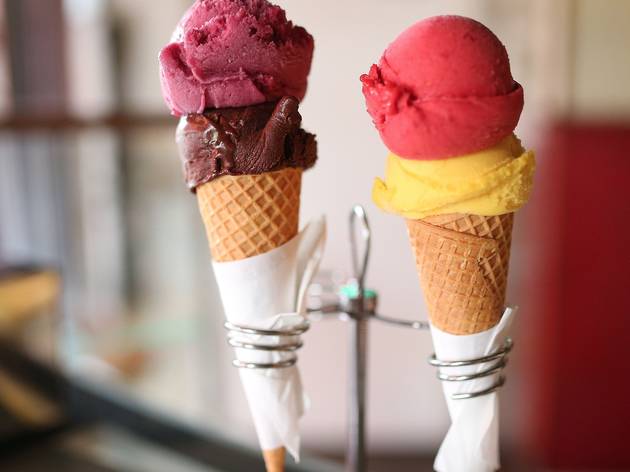 The best ice cream and gelato in Melbourne
Hot? Here's all the delicious icy treats you'll need to keep it cool during the warmer weather
The past was uncomplicated: decisions such as cone or cup, vanilla or chocolate, and Flake or no Flake were as flamboyant as things got. Now we have choices like ice cream brioche or tacos, fairy floss clouds or candied bacon, and Charcoal, sea salt or ube. No matter how you roll, here are the super-duper scoopers serving Melbourne's best ice cream, gelato and soft serve.
You know what's amazing with ice cream? Melbourne's best cakes.
And in travel sizes here are Melbourne's best doughnuts.
Recommended: The 20 must-eat Melbourne dishes
Melbourne's best ice cream and gelato
Need dinner first?
Sample the flavours of Tuscany to Sicily at Melbourne's finest Italian eateries