1/3
Griffin Simm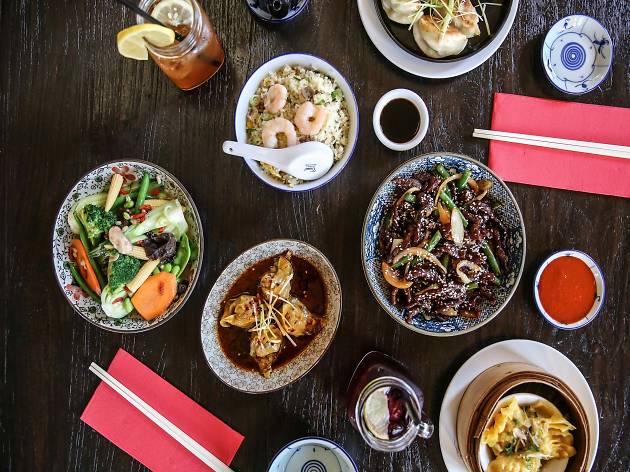 2/3
3/3
The State Library of Victoria will become the city's cultural heart and essential snack hub during Melbourne Music Week
Our landmark library has undergone a serious transformation to become the hub of a nine day celebration of music, food and culture during Melbourne Music Week, and it's not just the tunes that will be drawing people to the State Library's forecourt.
Everyone's usual grassy kip spot will be overtaken by food stands and beer gardens during the festivities and some of Melbourne's most famous restaurants will be setting up to provide festival goers with tastes to match the quality sound on offer. The line-up will alternate but you can expect to see Italian fare from 48H and 400 Gradi, burgers from Huxtaburger and the B.EAST and Asian eats from Oriental Teahouse and Tokyo Tina. Biggie Smalls, Lazer Pig and Le Bon Ton are also joining the party.
There will also be two separate drink stations and free outdoor music stages - it's pretty much going to be a week of all the best things in the city in one place, and let's face it we could all do with some music, dancing, snacks and drinks right now.