New Year's Eve at the City of Melbourne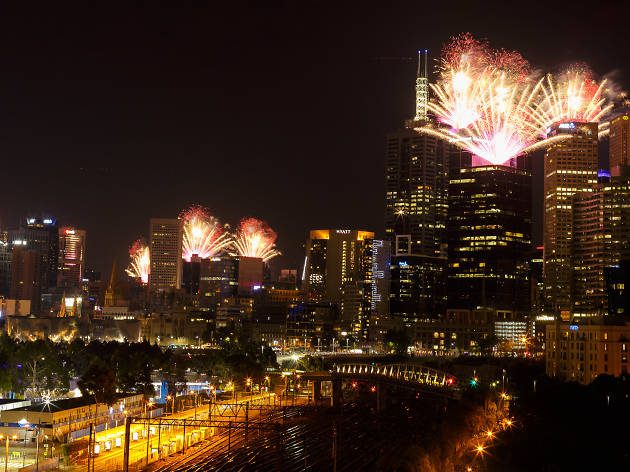 See the city skyline, see the midnight fireworks
New Year's Eve in Melbourne is special in that as long as you can see the skyline, you're bound to catch a glimpse of the New Year's Eve fireworks as the clock strikes midnight.
If you're heading into the city, the City of Melbourne has four official live sites where you can bid adieu to 2017 and say hello to 2018. The live sites, at the Treasury Gardens, Docklands, Flagstaff Gardens and Kings Domain, feature free live entertainment leading up to and following the fireworks display.
Don't worry about the amenities, food outlets will be open at the official live sites mentioned previously, as will toilet facilities. Skip the Uber surging and opt for public transport – for those travelling into the city, train and tram services will run all night to a normal Saturday timetable. Bus services will run to a normal weekend timetable. Large crowds are expected on the night, so as you can expect, there will be delays.