Rice Paper Sister x Osteria Ilaria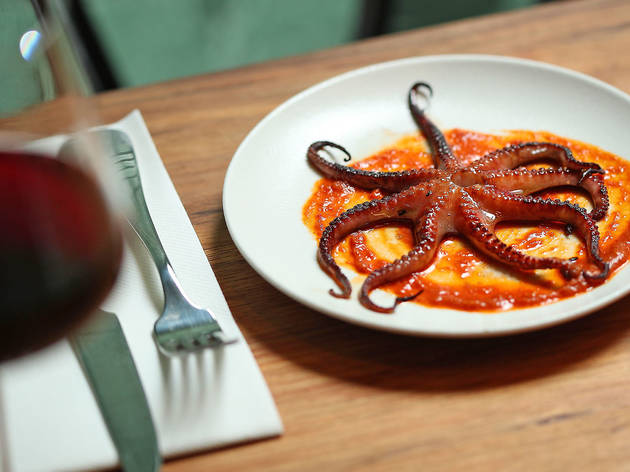 Ever had Filipino food crossed with Italian? Now you can
Rice Paper Sister's Ross Magnaye is joining forces with Andreas Papadakis of Osteria Ilaria and Tipo 00 to do something no man has done before. They're daring themselves to bring the ultimate of cultural mash ups and fusing their cuisines in a one-day-only lunch banquet.
We know what you're thinking. Don't think that. Dishes won't be as disparate as you think.
Expect an eight-course family-style sit-down banquet that includes riffs of some of their most popular dishes. Tipo 00's much-loved grilled tongue dish receives a Filipino update with a prickly ash almond puree in place of the usual flair of pink peppercorns, and the seasonal pine mushroom and chestnut tortellini gets an introduction to Magnaye's 16-hour slow-cooked goat shoulder.
Tickets are selling fast, and bookings are essential through Rice Paper Sister.