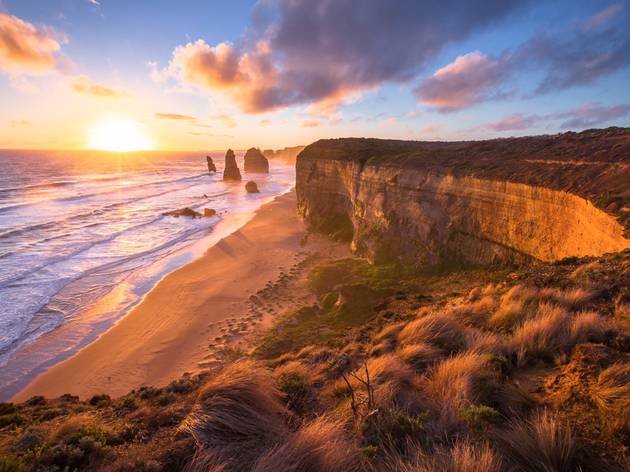 The best sunset and sunrise spots in Melbourne
Sit back and enjoy the view at some of these picturesque spots near Melbourne
Pink sky at night, sailors' delight, pink sky in the morning, sailors' warning. That may or may not be a reliable gauge of the weather (or sailing), but we've got you covered in terms of the best spots for seeing in the daybreak or farewelling another day. Make it romantic or contemplative – your choice.
While you're outdoors, why not indulge in a spot of al fresco dining or kick about for a picnic?
The best sunrise spots in Melbourne
The best sunset spots in Melbourne
And one that's not in Melbourne...
You'll have to get up early to watch the sunrise at the
Twelve Apostles
, but it's well worth the effort. Seeing the morning's first rays bounce off the iconic rugged stacks of limestone is breathtaking (the Apostles change colour from grey to sandy yellow as day breaks). Plus, once the sunrise is over you've got the whole day to go exploring along the
Great Ocean Road
.
If you're out at night anyway...
Yes, you can see some of the most stunning celestial features in the sky from Victoria.