The best ways to see Melbourne from above
See your city from the clouds on these balloon rides, plane trips and skydiving experiences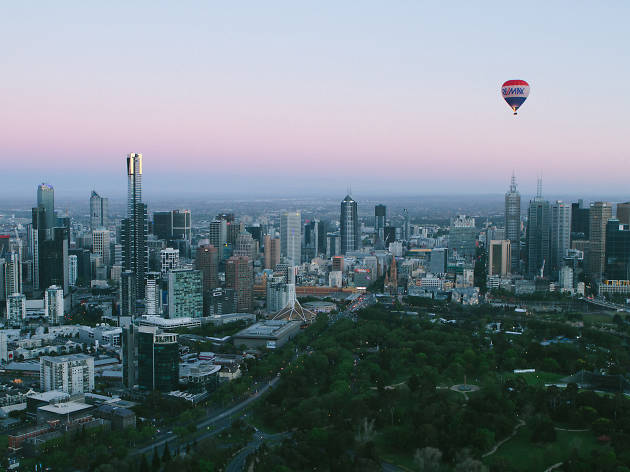 Seeing Melbourne from way up in the sky brings a whole new perspective to the city. When you're standing, floating, flying or even falling from way above the trees and rooftops you can see things about the city you've missed a thousand times. Maybe you'll discover how close that cute coffee shop is to your house, or how you've been oblivious to that park behind your office for years. Feet tingling yet?
If you prefer life at ground level, then check out the 50 things to do in Melbourne before you die, or embark on a solo adventure with these 24 ways to hang out alone in Melbourne.
How to get a bird's-eye view of Melbourne
Discover more of Victoria
Think you've seen all of Victoria? Take a gander at some of the state's most unfamiliar locations, from tropical-style beaches to lavender farms straight out of the south of France.
More to explore