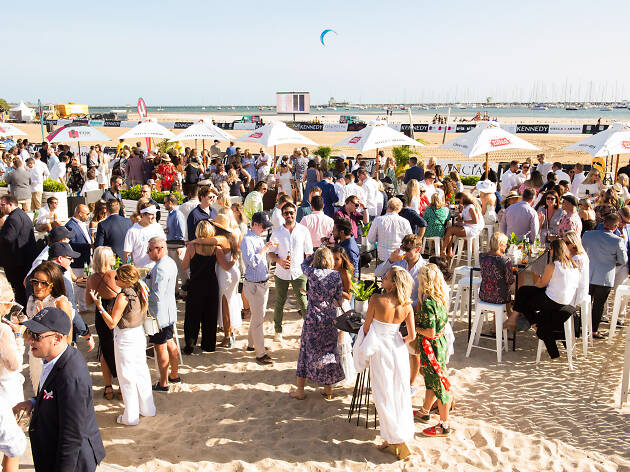 Chuck off your shoes, enjoy the sandy beach of St Kilda West and watch an exciting game of beach polo
Twilight Beach Polo is returning for the third year at St Kilda's West Beach. On Friday, February 15, Melbourne's only beach polo event will bring together both international and local Victorian Polo Club players for an exciting one-off game.
Punters can do away with their footwear and enjoy the sandy beach and picturesque views of Port Phillip Bay while indulging in food, wine, fashion and entertainment. Around 4,000 people are expected to attend the event.
The new layout of the precinct will offer a nice view across the polo field and also a public bar. And, if you're feeling fancy, you can choose to enjoy the sport from the luxury of a private cabana or marquee or from the Heineken deck.
Twilight Beach Polo will feature two games and run from 3pm to 8pm with the first chukka at 4pm. The tickets start at $99 and can be bought from Twilight Beach Polo's website.