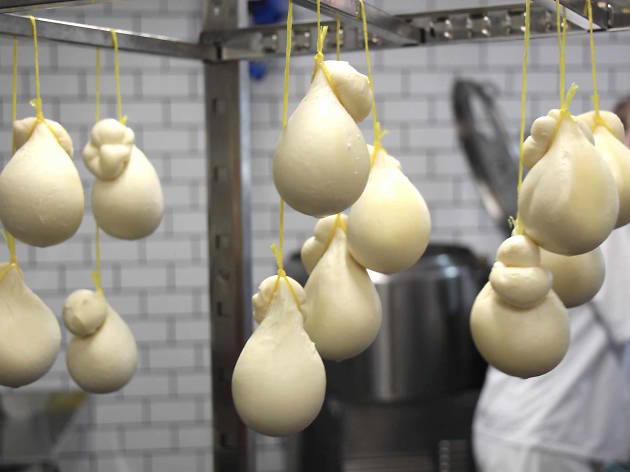 Where to learn to make cheese in Melbourne
Expert at eating cheese? Time to get the gloves on and start making your own
You may not have the caves of Roquefort handy in your backyard, but you can try your hand at cheese making at home. We're not going to lie, it's a damn fiddly job, but with some guidance you should be well on your way to some delicious dairy action. Here are some great classes to help you get started, then find the best picnic spots in Melbourne to enjoy your creations. If you'd rather leave it to the experts, then head to these cheese and wine bars.
Learn to make cheese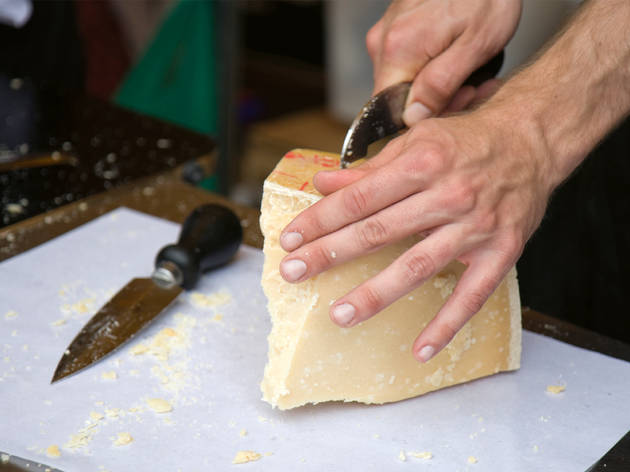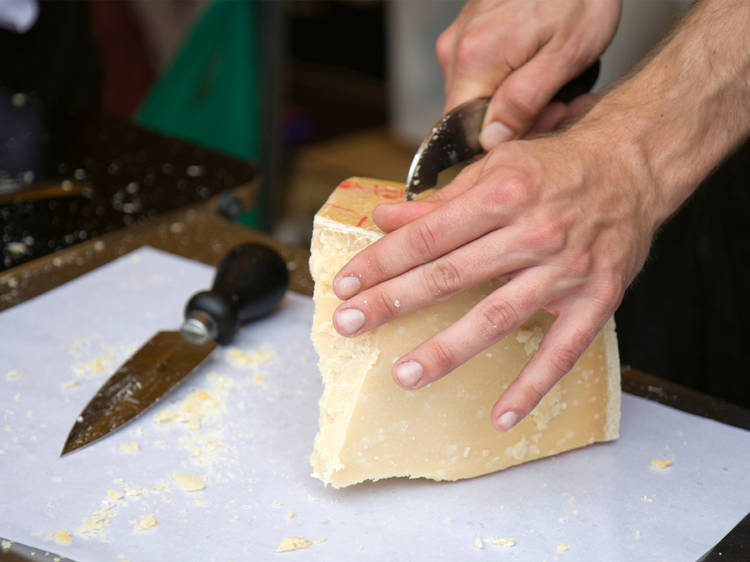 Photograph: iStock
Melbourne-based business Cheeselinks offers essential ingredients, equipment and advice to commercial and home-based cheese and yoghurt makers. They also run workshops at CERES in Brunswick East, running classes on making blue cheese, mozzarella, hard cheeses like cheddar and romano, as well those deliciously stinky washed rind cheese. A hands-on sort of class, this a workshop best suited for those who learn from doing.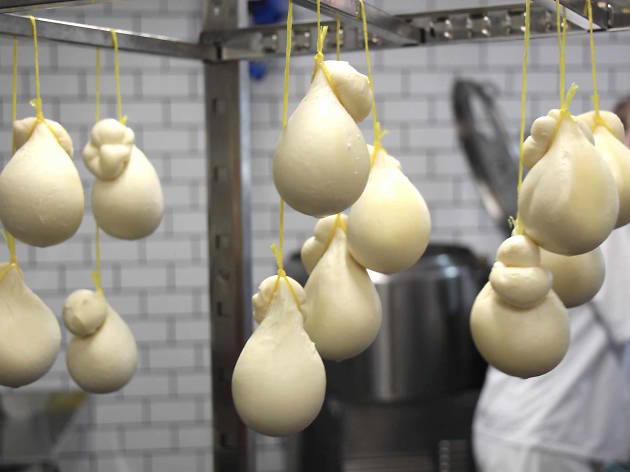 The Craft and Co is a is a multi-purpose Collingwood venue that is part restaurant, part deli, and part craft producer with its own micro-brewery. They run cheese making classes by local Melbourne makers such as Giorgio Linguini from That's Amore Cheese (pictured) and Jerard Callanan from Little Yarra Cheese Company. While the classes aren't as hands-on, it's a great opportunity to shadow an experienced cheese maker who will answer all your burning questions while you watch a batch of Romano and ricotta is made in front of you.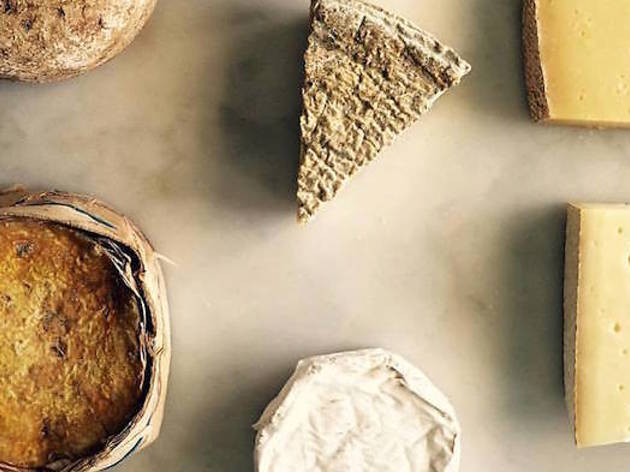 When Chester Garcia and Matt Branagan set up Sydney's Work-Shop in June 2013, their mission was simple: to help people unleash their creativity, and to offer short creative courses that didn't cost a week's pay. Their Melbourne hub in Fitzroy offers cheese classes that let budding cheesemongers get their hands dirty learning the ins and outs of milk, yoghurts and cheeses. Prepare yourself for plenty of taste tests!
Essential cheese making tips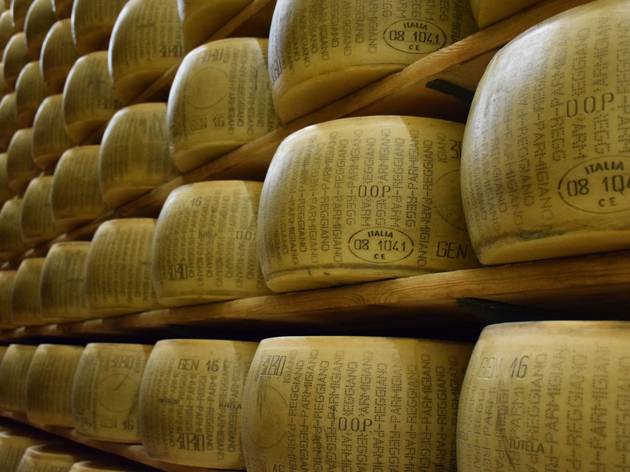 Cheesemaker Jerard Callanan has been making the creamy stuff for years and offered some essential cheese making tips for the novice cheese maker.
"You need to be a stickler for cleanliness, sanitise every utensil you're going to use with boiling water or a food-safe sanitiser."
"Your cheese is only as good as your milk. Use non-homogenised, whole milk for the best cheese. Milk from Great Ocean Road Dairy and Fitzroy's St David St are easily available."
"If you make a mistake in your cheese making process, go through with the steps. You might just get a great cheese out of your accidents."
Or, head to these cheese shops
Even if you're lactose intolerant, it's hard not to love cheese – think about how much better it makes just about every meal (nachos without cheese? No thanks). Check out our favourite places to pick up a wedge or a wheel or two.
Best selling Time Out Offers