Where to make your own booze in Melbourne
Get a little messy learning, doing and drinking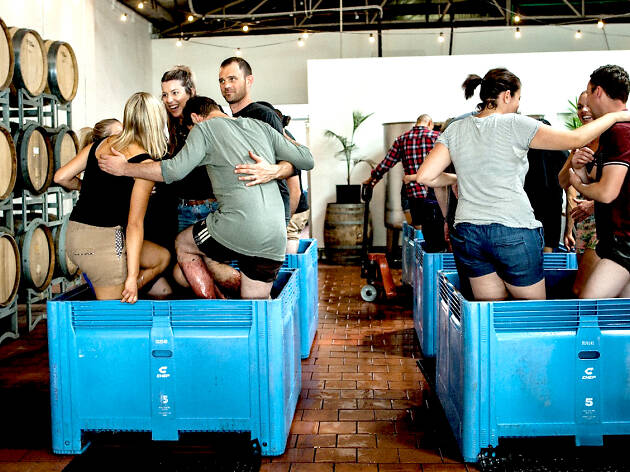 Melbournians are a crafty lot. The sheer volume of beer, wine and spirits produced around the city means people are now more than ever interested in what's in their glass and how it's made. Luckily, our local brewers, winemakers and distillers are a community minded lot and keen to share the secrets of their craft. Make like an old-timey bootlegger and get your hands (and sometimes feet) dirty whipping up a stiff drink at these boozy classes, because nothing cures a hard earned thirst like a stiff drink you made yourself.
Not much of a drinker? Try Melbourne's best pottery classes instead. Or get your bucket list in order with the 50 things to do in Melbourne before you die. Or just let someone else do the hard work and pick up something locally made at Melbourne's best markets.
Let someone else handle the drinks
Melbourne's bar scene continues to be the envy of the nation, and our late-night credentials only get stronger with every new opening. Here is Melbourne viewed through the bottom of a glass: from its world-beating cocktail lounges to its down-and-divey saloons.